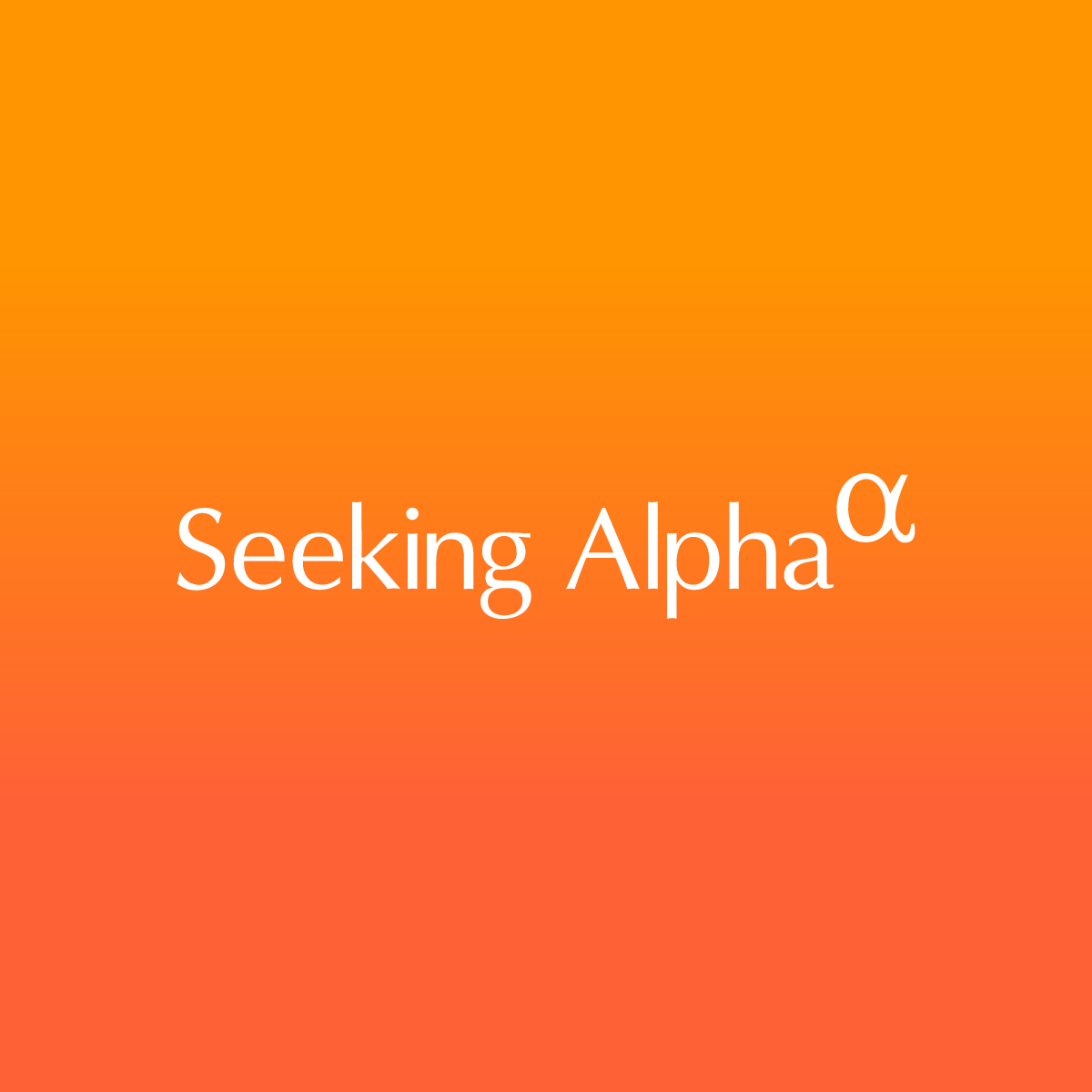 Achieve Life Sciences, Inc. (NASDAQ:ACHV) Q4 2022 Earnings Conference Call March 16, 2023 4:30 PM ET
Company Participants
Nicole Jones – Investor Relations
John Bencich – Chief Executive Officer
Cindy Jacobs – President and Chief Medical Officer
Jerry Wan – Principal Accounting Officer
Jaime Xinos – Executive Vice President, Commercial
Conference Call Participants
Thomas Flaten – Lake Street Capital
Michael Higgins – Ladenburg Thalmann
Francois Brisebois – Oppenheimer
Operator
Hello and welcome to the Achieve Life Sciences Fourth Quarter 2022 Earnings Conference Call and Webcast. [Operator Instructions] As a reminder, this conference is being recorded. It's now my pleasure to turn the call over to Nicole Jones with CG Capital. Please go ahead, Nicole.
Nicole Jones
Thank you, operator and thank you to everyone for joining the call. Today from Achieve, we have John Bencich, Chief Executive Officer; Dr. Cindy Jacobs, President and Chief Medical Officer; and Jerry Wan, Principal Accounting Officer. Achieve management will be available for Q&A after the prepared remarks.
I'd like to remind everyone that today's conference call contains forward-looking statements based on current expectations. These statements are only predictions and actual results may vary materially from those projected. Please refer to Achieve documents available on our website and filed with the SEC concerning factors that could affect the company.
I will now turn the call over to John.
John Bencich
Thank you, Nicole and thanks everyone for joining us today. In 2022, we achieved significant milestones that were crucial to advancing cytisinicline and to meeting our key objectives for the year. We are proud to have executed successfully on numerous critical activities, including the completion of our first Phase 3 trial for smoking cessation, which yielded highly positive efficacy and safety results. This outcome confirmed our belief that our new cytisinicline dosage and regimen has the potential to become the new gold standard for treating nicotine dependence.
We secured grant funding to initiate our first vaping cessation trial, which exceeded our expectations in completing enrollment early due to the great enthusiasm at the sites and with study participants who wanted to quit vaping. We also strengthened our intellectual property position, concluding the year with a total of 15 granted patents and 46 pending patents, including expirations extending out until 2042.
Along with our partner, Sopharma, we completed the build-out of a new API facility, expanding our global manufacturing capacity to meet expected commercial requirements. In 2002, we also engaged in numerous productive strategic discussions with potential partners. And finally, we secured capital to ensure completion of our upcoming development milestones. We take great pride in completing these critical activities with the team of only 20 full-time Achieve employees. These accomplishments speak greatly to the expertise of our team in the various roles and their commitment to advancing cytisinicline to make a meaningful impact for public health. We are grateful for their efforts and for the support we continue to receive from our external stakeholders. We made significant progress in 2022. And now we look forward to the year ahead, which promises to be even more exciting.
With that, our focus turns to the upcoming milestones and priorities for 2023. Next quarter, we will have two trials reporting top line results, first, ORCA-V1, our Phase 2 trial for nicotine vaping cessation, followed by ORCA-3, our second Phase 3 trial for smoking cessation. Beginning with ORCA-V1, in approximately 4 months of initiating enrollment, ORCA-V1 had randomized 160 adult users of nicotine e-cigarettes across 5 clinical trial sites, partially funded through grant support from NIDA and NIH, ORCA-V1 aims to explore this population for two reasons. First, we believe that cytisinicline will be as effective in vaping cessation as it is in smoking cessation given its mechanism of action on the nicotine receptors in the brain; and second, there is a significant and growing unmet need in this area.
Our clinical trial findings thus far demonstrate that cytisinicline significantly improves smokers' chances of overcoming their addiction to nicotine as compared to placebo. We believe this effect will be applicable to other modalities of nicotine administration more broadly, including vaping. Additionally, we have demonstrated that cytisinicline has a very well-tolerated side effect profile, which may be particularly important for treating – treatment compliance and ultimately successful outcomes. The use of e-cigarettes, in particular, among adolescents is a growing concern. According to data released by the CDC in November 2022, approximately 2.5 million high school and middle school students in the U.S. were using e-cigarettes. It has also been reported that adolescents who use e-cigarettes are 7x more likely to try combustible cigarettes in the future. Our vaping study, ORCA-V1, focuses on adult users of e-cigarettes, of which there are an estimated 9 million in the U.S. alone.
While we are not currently seeking a pediatric indication, it may be a potential consideration for future research, presenting another opportunity for cytisinicline to make a significant impact on public health. The ORCA-V1 trial will be important in showing the effects of cytisinicline treatment in adult vapors and understanding the issues around stopping nicotine e-cigarette dependence. This study population is clearly a younger one, and we will learn a lot from the results of this trial. Similar to the smoking cessation trials, the primary endpoint is biochemically verified continuous abstinence during the last 4 weeks of treatment. However, in these trials, the biochemical verification is based on systemic cotinine levels, which is a metabolite of nicotine. The last subject of ORCA-V1 received their final dose in February and the last subject visit was completed earlier this month.
As previously stated, we are on track to report top line results in the second quarter. Also expected next quarter, our results from our second Phase 3 trial of cytisinicline for smoking cessation. The ORCA-3 trial randomized 792 subjects across 20 clinical trial locations in the U.S. We announced in January that the last ORCA-3 subject had been dosed. ORCA-3 mirrors our previous Phase 3 ORCA-2 study in evaluating efficacy, safety and tolerability of 3 milligrams cytisinicline dosed 3 times daily for either 6 or 12 weeks compared with placebo.
Subjects are being monitored through 24 weeks post randomization and receiving standard behavioral support for the duration of the trial. Identical to ORCA-2, the primary endpoint is biochemically verified continuous abstinence during the last 4 weeks of treatment. Each treatment arm will be compared independently to the placebo arm, and the trial will be determined to be successful if either or both of the cytisinicline treatment arms show a statistical benefit compared to placebo.
Similar to ORCA-2, ORCA-3 was designed with approximately 95% power to be able to demonstrate a continued abstinence benefit compared to placebo at the long-term follow-up comparison at 24 weeks. The ORCA-3 trial aims to replicate the positive results observed in the ORCA-2 trial, which continue to be well received and have been submitted for publication.
Earlier this month, additional analyses from ORCA-2 were presented by Dr. Nancy Rigotti at the Society for Research on Nicotine and Tobacco Annual Meeting. Her presentation highlighted the successful abstinence rates observed by smokers who received cytisinicline compared to placebo. The abstinence benefit was observed in subgroups of smokers who received cytisinicline regardless of age, gender, smoking history, previous quit attempts or prior treatments.
Prevalence data was also presented and provide additional insights on the consistent abstinence behavior at multiple time points throughout the 24-week study. Subjects who received cytisinicline demonstrated consistently higher rates of abstinence when compared with placebo at all time points measured throughout the trial. Due to the study being under review for publication, we are not able to provide more specific details outside of the Medical Congress. However, these data continue to affirm our belief in the potential of both 6 and 12-week dosing of cytisinicline for a wide demographic of smokers who are at various stages of their quit journey.
Moving beyond the highly anticipated trial readouts, our team is also fully engaged in preparations for New Drug Application, or NDA, filing in the U.S. To lead and organize this process, we have recently hired a full-time regulatory team member who possesses significant experience with NDA filings. With a robust amount of data in hand, particularly non-clinical, we are beginning to draft select sections of the NDA while we await final clinical data.
At this time, I'd like to turn the call over to Jerry for our financial update.
Jerry Wan
Thanks, John. As of December 31, 2022, the company's cash, cash equivalents, short-term investments and restricted cash were $24.8 million as compared to $18.2 million as of September 30, 2022. The increase in cash over the prior period was due to our private placement, which closed in November 2022, providing incremental net proceeds of approximately $17.9 million. As stated at the time of the financing, we continue to believe our current cash balance is sufficient to provide runway into late 2023.
Now turning to our statement of operations. The company incurred a net loss of $11.2 million for the quarter ended December 31, 2022, as compared to a net loss of $7.2 million for the same quarter of 2021. Total operating expenses in the fourth quarter of 2022 increased to $10.9 million as compared to $7.1 million for the same quarter of 2021. Operating expenses increased for the quarter ended December 31, 2022, as we fully enrolled in both the ORCA-2 Phase 3 trial and the ORCA-V1 Phase 2 trial.
We anticipate our operating expenses to remain elevated during the first quarter of this year and then decline in the second quarter in line with the completion of both the ORCA-3 and ORCA-V1 trial. As a reminder, approximately half of the cost from the ORCA-V1 trial are expected to be funded through a grant from the NIH. That concludes my financial remarks. I will now turn the call back to John.
John Bencich
Thanks, Jerry. To wrap up, we made great strides in advancing cytisinicline in 2022. The months ahead promised to be even busier and more exciting for Achieve. We will maintain focus on delivering top line results from two important trials during the second quarter of this year, continuing our preparations for the NDA and furthering partnering discussions once data is in hand.
Like many of you, we have faith in the potential of our product to make a significant impact in the lives of smokers who are struggling with nicotine dependence and searching for alternative solutions. The impact of smoking affects millions each year resulting in over 400,000 deaths in the U.S. alone. Approval of cytisinicline would introduce the first new treatment option in nearly 20 years, with the potential to positively transform the lives of millions. We remain committed to advancing our mission. We look forward to sharing our data results with you soon and sincerely appreciate your ongoing support.
Thank you for joining us today, and we'd now like to open the line for questions. Operator?
Question-and-Answer Session
Operator
Thank you. [Operator Instructions] Our first question today is coming from Thomas Flaten from Lake Street Capital. Your line is now live.
Thomas Flaten
Great. Thanks for taking the question. John, I was wondering if you could maybe map out for us sort of a realistic time line, assuming no unexpected wrinkles from data readout on ORCA-3 to NDA submission?
John Bencich
Yes. Thanks, Thomas. So as we outlined on the call today, we're looking at both ORCA-V1 and ORCA-3 results here in the second quarter. And as we've guided, ORCA-V1 is going to be the first that comes online, and that's likely first half of the second quarter if we're going to parse things out and then ORCA-3 coming in the second half of Q2. And I think once we get – that's just top line data results. We still need to get the rest of the data pulled together behind the scenes as we kind of march things forward to NDA. But right now, we're looking at first half of 2024 for NDA submission. And that's something we will continue to interrogate in terms of further refining those time lines.
Thomas Flaten
Got it. And then with respect to the debt you have coming due in December and particularly in light of everything that's happened over the last week or so with SVB, any thoughts on your ability to maybe move that out to the – I think, the contract or the agreement allows for that to be bumped out years, if I'm not mistaken. Any thoughts on that?
John Bencich
Yes. So obviously, the situation with SVB continues to evolve. But what we know as of today is that all of our deposits, first and foremost, are 100% backstopped by the Fed and the FDIC, which is a great result over the weekend. On the loan agreement in particular, we will have to have further discussions with the bank. As you rightly call out, we do have the ability to extend the maturity by 1-year based on discussions with the bank and internal approvals, but that's something they have been open to, and I think we will continue those dialogues. And from everything we're hearing, including early this week, the bank continues to operate as it did before the disruptions over the weekend. So we haven't seen any interruptions in terms of our ability to access our cash and everything we're hearing is that on the credit side of the bank, everything is proceeding as well. So I think we will continue the discussions that have been ongoing with SVB previously.
Thomas Flaten
And then one final one if I might and I know we're a ways away from it, but anything kind of critical path item with respect to Sopharma being ready for potential FDA inspection post-NDA submission? Are they moving along your time line? Are they already ready just some sense of their status with respect to the new facility?
John Bencich
Yes, great question. So we continue to work hand-in-hand with Sopharma in the early part of this year. We have already completed another mock FDA inspection of the facility out there in Sofia. And so they continue to make progress. And we will continue working with them as we march forward to an NDA submission and a likely FDA inspection. So, that work will continue, but we are encouraged by what we are seeing there, and we will continue to work with them to make sure that they are ready for an FDA inspection down the road.
Thomas Flaten
Excellent. Appreciate taking the questions. Thanks John.
Operator
[Operator Instructions] Our next question is coming from Michael Higgins from Ladenburg Thalmann. Your line is now live.
Michael Higgins
Hey guys. Thanks for taking the questions. Congrats on completing enrollment in two studies at once. I look forward to seeing the data. Question for you guys and Cindy, if you are available, since 2018, you have had an agreement with the FDA on cytisinicline pediatric study plan. Since obviously, vaping has become more important as you have ORCA-V1 results coming up next quarter. Just curious if the agreement with the FDA on your pediatric plan has changed in any way if you still expect to get a six-month extension following approval? Thanks.
John Bencich
Yes. Thanks, Michael. I will hand that one over to Cindy.
Cindy Jacobs
No, it has not changed in regards to approval with our indication of smoking cessation. If we get positive data with our V1 and we move forward with that as a possible additional indication I am sure that, that will have follow-on discussion, but not for smoking cessation at this time.
Michael Higgins
Okay. Very good. And a question for Jaime, if available or John, maybe you can help too. Anything notable you are seeing in generic Chantix products out there ahead of the cytisinicline is likely entry? Thanks.
John Bencich
Yes, great question. Go ahead, Jaime.
Jaime Xinos
Go ahead, brother. Go ahead.
John Bencich
Yes. I was just going to say just with respect to generic sales, as I think we have been updating folks over the course of 2022, we did see Endo's year-end earnings results and they had over $300 million of generic Chantix sales for year-end 2022. So, I think it continues to demonstrate just how robust this market remains, and that's with virtually no sales and marketing expenses that they are deploying there, just a pure substitution play. And that's only about half of the unit sales that Pfizer was making with Chantix before it was withdrawn. So, I think overall, we are encouraged from what we are seeing on the generic side. And Jaime, feel free to jump in with anything else you would like to add.
Jaime Xinos
No, I think you covered it. Thanks John.
Michael Higgins
If I could, just a quick follow-up, if the unit sales are roughly half of Pfizer's, where do you think those patients are going? Are they just not getting the treatment that they did prior?
John Bencich
Yes. I think our inclination is that when Pfizer was having issues with the manufacturing and carcinogen problem with Chantix, there was a number of docs that just frankly stopped writing. And I think what we have heard from Endo is that they are going to be back out into the market with a bit of reminders that there is a product back available to see if they can start to penetrate those 50% that did drop off with the manufacturing issue.
Michael Higgins
Interesting. Appreciate it. Thanks guys.
Operator
Thank you. Next question is coming from Francois Brisebois from Oppenheimer. Your line is now live.
Francois Brisebois
Hey John. Thanks for taking my questions. Just in terms of e-cigarettes will be coming out first. You talked about the mechanism of action making you comfortable that cytisinicline should work as well or at least should work in e-cigarette users. In terms of odds ratio, I guess the question is, do you think it should work as well, or any – just any more color on the mechanism? And why it should work in e-cigarettes, especially given that that trial will read out first? Thank you.
John Bencich
Yes. Thanks Franc. So, I mean just to remind everyone, the mechanism for cytisinicline is specific to the nicotine receptors in the brain. So, we do believe there should be broad applicability across smoking, vaping, chewing tobacco, snus, kind of any form of nicotine addiction. I think when we look at e-cigarettes in particular, I think it is difficult to triangulate exactly whether we should expect lower or higher odds ratios there. This is our first foray into this segment. And I think we often hear from our thought leaders and key opinion leaders around the difficulty of getting off of these products. And I think our inclination is likely that it could be a bit more challenging just given the ease and accessibility of basically consuming more nicotine in a simplified manner than what you see with traditional cigarettes. But I think that's kind of the beauty of this trial. It will give us a firm best baseline of how we would need to power future trials in this category. So, I think any activity here is going to be positively received. And I think for over an odds ratio of two, which is what we see with existing smoking cessation products, is kind of the minimum entry point. I think anything there or above would be considered a win in this category.
Francois Brisebois
Okay. That's helpful. And then maybe on the commercial front, in terms of – it's a very large market, you talked about partnering discussions, but is there any way to attack this market by yourself, or like, I guess what I am asking is, are the prescribers kind of concentrated in certain areas where – a certain amount of prescribers actually do most of the market and it's approachable, or is this just too big to take on alone?
John Bencich
Yes. Thanks for the question, Franc. So, our belief has always been that this product is best suited in the hands of a pharma or a large biotech group that already has an existing primary care footprint in place. And I think that's something that we have been in discussions with potential partners, and that will continue with data. We think that the data sets in Q2 are going to be instrumental in furthering those discussions. With that being said, if this is in our hands, as we get to market, we do see a real opportunity to move this ahead in an efficient, cost-efficient manner. And there is, I think as you are alluding to, quite a bit of efficiency at the top three deciles. So, if we look at kind of this category overall, 30%, at least looking at historical Chantix scripts, were being written by about 7% of the physicians in this category or about 11,000. And we think that's an addressable segment to go after. And just looking at that alone would be a $300 million to $400 million opportunity before reinvesting and expanding beyond that. So, we do think there is the path. But at the end of the day, we think this is best suited in the hands of a large pharma.
Francois Brisebois
Understood. Alright. Thank you very much.
Operator
Thank you. We have reached end of our question-and-answer session. I would like to turn the floor back over to management for any further or closing comments.
John Bencich
Great. Thanks Kevin. Thanks everyone for joining us today. We appreciate all the support over 2022. We are very excited about what's ahead of us and we look forward to bringing further updates as we move into the second quarter and through both ORCA-V1 and ORCA-3 top line results. So, thanks everyone for joining us today.
Operator
Thank you. That does conclude today's teleconference and webcast. You may disconnect your line at this time and have a wonderful day. We thank you for your participation today.