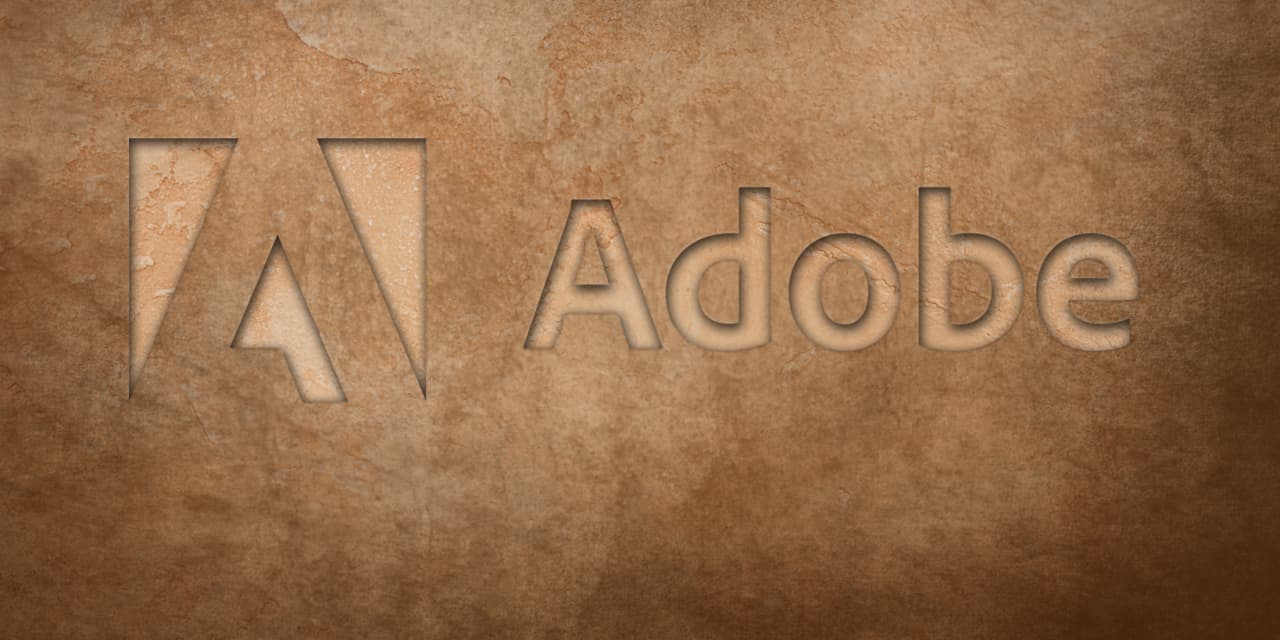 Adobe Inc. shares rallied in the extended session Wednesday after the software company topped Wall Street expectations for the quarter and hiked its outlook for the year.
Adobe
ADBE,
+0.08%
shares rose 5% after hours, following a less than 0.1% gain to close the regular session at $333.61.
Adobe reported fiscal first-quarter net income of $1.25 billion, or $2.71 a share, compared with $1.27 billion, or $2.66 a share, in the year-ago period. Adjusted earnings, which exclude stock-based compensation expenses and other items, were $3.80 a share. Revenue rose to $4.66 billion from $4.26 billion in the year-ago quarter.
Analysts had forecast $3.68 a share on revenue of $4.62 billion, based on Adobe's forecast of $3.65 to $3.70 a share on revenue of $4.6 billion to $4.64 billion.
In digital media, Adobe said annualized recurring revenue, or ARR, came in at $410 million , while analysts had forecast $376.1 million. ARR is a metric often used by software-as-a-service, or SaaS, companies to show how much revenue the company can expect based on subscriptions.
The company also forecast second-quarter earnings of $3.75 to $3.80 a share on revenue of $4.75 billion to $4.78 billion, and new digital media ARR of about $420 million, while the Street was looking for $3.76 a share on revenue of $4.75 billion and $388.7 million in ARR, according to FactSet.
Read: Adobe's stock drops as potential block on Figma deal raises concerns about growth
Adobe also raised its forecast to earnings of $15.30 to $15.60 a share for the year, with net new digital media ARR of $1.7 billion. A quarter ago, Adobe forecast full-year earnings of $15.15 to $15.45 a share on revenue of $19.1 billion to $19.3 billion, and net new digital media ARR of $1.65 billion, which had been slightly lower than Street estimates at the time.
Analysts had estimated $15.29 a share and ARR of $1.66 billion.
Over the past 12 months, Adobe shares are down 25%, compared with a 10% fall in the iShares Expanded Tech-Software Sector ETF
IGV,
-0.20%,
 an 11% decline in the S&P 500 index 
SPX,
-0.70%,
 and a 15% drop in the tech-heavy Nasdaq Composite Index
COMP,
+0.05%.