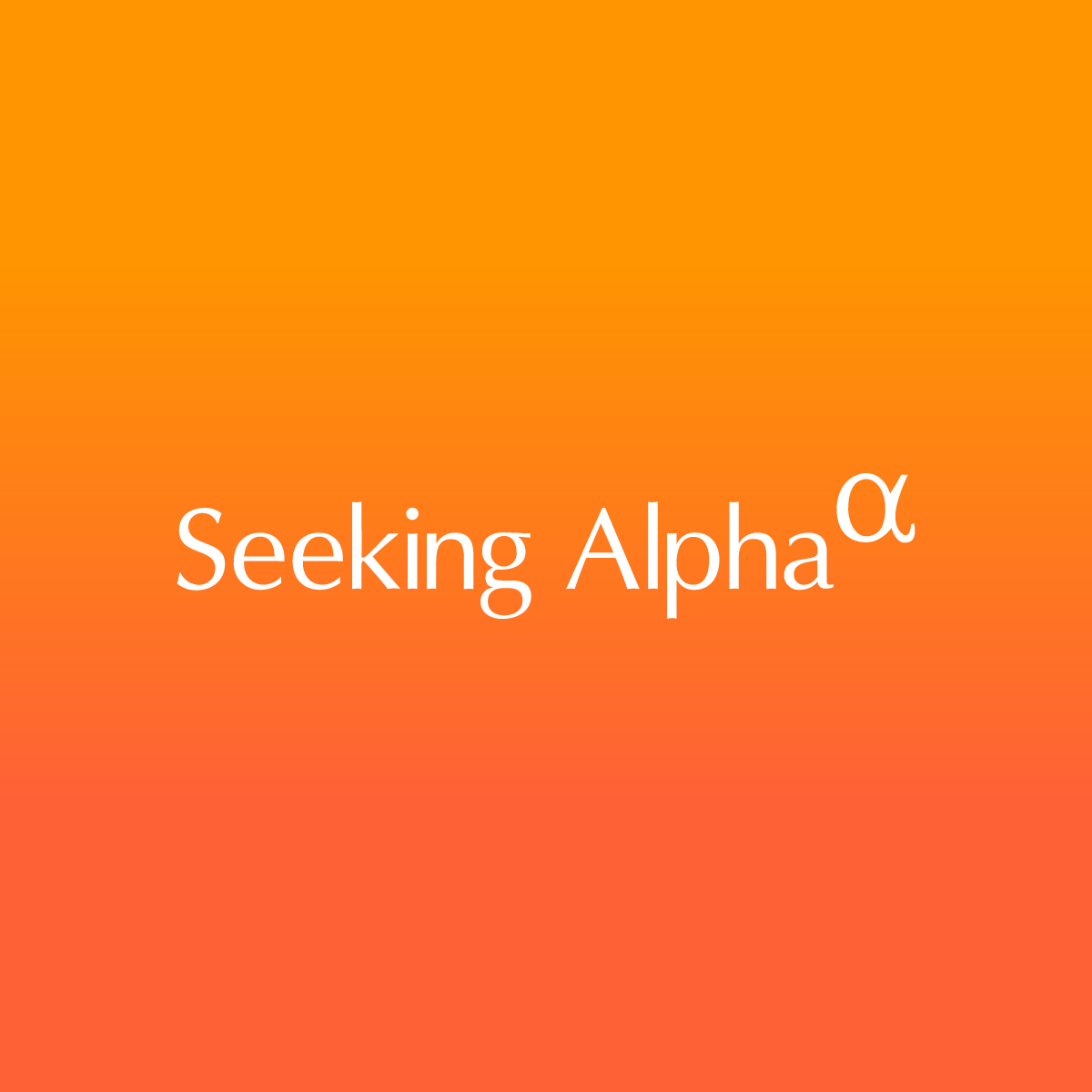 Co-Diagnostics, Inc. (NASDAQ:CODX) Q4 2022 Earnings Conference Call March 16, 2023 4:30 PM ET
Company Participants
Andrew Benson – Head of Investor Relations
Dwight Egan – Chairman, President and Chief Executive Officer
Brian Brown – Chief Financial Officer
Conference Call Participants
Yi Chen – H.C. Wainwright
Theodore O'Neill – Litchfield Hills Research
Operator
Good afternoon, and welcome to the Co-Diagnostics, Inc. Fourth Quarter and Full Year 2022 Earnings Results Conference Call. All participants will be in a listen-only mode. [Operator Instructions] After today's presentation, there will be an opportunity to ask questions. [Operator Instructions] Please note that this event is being recorded today.
I would now like to turn the conference over to Andrew Benson, Head of Investor Relations. Please go ahead, sir.
Andrew Benson
Thank you. I'm Andrew Benson, and joining me this afternoon are members of the Co-Diagnostics management team, including Dwight Egan, Chief Executive Officer; and Brian Brown, Chief Financial Officer. We will begin the call with management's prepared remarks and then open up the call to questions from our analysts.
Before we begin, we would like to inform the listeners that certain statements made by Co-Diagnostics during the course of this call may constitute forward-looking statements. Any statement about company expectations, beliefs, plans, objectives, assumptions of future events or performance are forward-looking statements. For example, statements concerning 2023 financial and operational guidance, the development, regulatory clearance, commercialization and features of new products, plans and objectives of management and market trends are all forward-looking statements.
This includes statements concerning the company's forthcoming Co-Dx PCR Home testing platform, which is subject to FDA review and is not yet available for sale. This company begins — the company believes these statements are based on reasonable assumptions. However, these statements are not guarantees of performance and involve known and unknown risks and uncertainties that may cause the actual results to be materially different from any future results expressed or implied by such statements. Important factors which could cause actual results to differ materially from those in these forward-looking statements are detailed in Co-Diagnostics filings with the SEC. Co-Diagnostics assumes no obligation and expressly disclaims any duty to update any forward-looking statements to reflect events or circumstances occurring after this call or to reflect the occurrence of unanticipated events.
In addition, the company may discuss certain non-GAAP financial measures during today's call. These non-GAAP financial measures should not be considered a replacement for and should be read together with GAAP results. We refer you to the company's earnings release out shortly before this call, which may contain reconciliations to the non-GAAP financial measures presented to their most comparable GAAP results.
At this time, I would like to turn the call over to Co-Diagnostics' Chief Executive Officer, Dwight Egan. Dwight?
Dwight Egan
Thank you, Andrew, and thank you all for joining us. On this call, we will provide an overview of our results for 2022, updates on key financial performance metrics, and a discussion of progress against our strategy. Then we will take questions from our analysts.
Three years ago at this time when Co-Dx had just recently become the first US based company with a CE marking for a COVID-19 test and nationwide shutdowns have barely begun. We couldn't even imagine the state the world would be in the weeks, months and years that followed. Through it all, Co-Diagnostics never lost sight of our mission to prevent the spread of infectious disease by making high quality PCR diagnostics accessible to communities all around the world, leveraging our experience and state-of-the-art PCR technology to achieve these goals.
Our proven record of accomplishments in the last three years was accompanied not only by increased visibility in the world of diagnostics and a vastly increased distributor and customer base, but also the resources and connections to manifest a key element of our vision since our founding 10 years ago this year, reduction of healthcare costs around the globe by democratizing infectious disease testing made possible, thanks to a platform bringing the highest level of quality and diagnostics directly to the people and places who need it the most.
This can be in a remote clinic in rural India where tuberculosis has been endemic for generations or skilled nursing facility in Ohio, looking for a way to reduce costs and provide better care for its patients by confidently identifying potential fatal respiratory diseases before they can spread or on the kitchen counter of a family concerned about the health of a young child in the middle of a night. Empowering patients and physicians to make informed, timely healthcare decisions either at the point of care, at home or thanks to test processed and high throughput clinical laboratory settings is the foundation of our corporate tagline The Power to Know. That's why we're pleased to recently announce our Co-Dx PCR platform at home and point of care platform has begun the clinical trials and analytical studies that are expected to support submissions to the United States FDA and other regulatory bodies along with its initial COVID-19 test.
As has been shared previously, the company's real time PCR platform has been developed for detection of infectious diseases in at home and point of care settings and multiplex panels are planned to follow after receipt of the platform's initial regulatory authorization by the FDA. We have already built manufacturing lines for the device and sample collection cups and continue to expand our capacity to build more lines to meet expected future demand for our platform. It's true that this milestone is the culmination of a development process that spans two years of research and development. But more than that, it has its genesis in our corporate mission and is only possible due to the expert skills of well over 100 dedicated scientists, engineers, and support staffs stretching back nearly a decade. It brings together the power of our patented battle tested Co-Primers technology coupled with other proprietary IP, setting a new standard for compact point of care testing that unlocks the multiplexing potential of real time PCR.
With regards to the planned respiratory panel for influenza A, B, COVID and RSV, our research and planning indicates that multiplex test can overcome a major price and convenience hurdle, allowing patients to test for multiple diseases all at once and for a single affordable price. The innovative sample collection cup and sample processing design is also ideal for other multiplex testing panels, such as the company's expected sexually transmitted infections multiplex panel. The cloud based real time epidemiology data also provides opportunities for departments and ministries of health to quickly identify and track outbreaks at a scale that has never been possible before such a tool existed and to provide resources and information where they are needed before diseases spread among a community or region.
To illustrate the advantages of introducing such a platform into a high risk environment currently relying on technology that is now becoming outdated. Imagine a typical 100 bed skilled nursing facility operating close to capacity, which provides only [singleplex] (ph) antigen test kits for residents and its 100 staff members on hand at any given time, which include nurses, food service, administrative and general support staff. This kind of facility is among the most vulnerable to respiratory diseases, especially COVID, flu and RSV.
In this hypothetical but realistic scenario, one of the newly arrived elderly residents is visited by a family member who is unaware of the RSV he brought with him from his daughter's day care. And that stayed behind after he came in contact with several staff members and residents. A few of the staff reported feeling ill 48 hours later, as well as a handful of residents, many of whom didn't even come in contact with the original visitor. It wasn't until five days after the initial visit when one of the patients was hospitalized and tested for RSV that the facility realized that they had an outbreak of RSV among the staff and residents. The latter of whom, all fall into a high risk category for all respiratory illnesses. Dozens of more positive cases follow, including other visitors who arrived healthy but left as carriers to say nothing of the financial and quality of life costs that would be borne by the facility as a result of an RSV outbreak that they might have prevented.
Now imagine the same facility, but this time, visitors are given an option to utilize a multiplex Co-Dx PCR Home upper respiratory panel upon their arrival and within 30 minutes know with a high degree of accuracy, whether they are bringing one or more of four potentially deadly diseases into the facility. This test would be free of charge to the visitor and roughly the same price to the facility as a singleplex antigen COVID test. Within 30 minutes the facility would know that every member of the staff who came in contact with the individual should be tested every day for the next week and every patient should be tested, quarantined and closely monitored, stopping an outbreak before it could happen. Let's say the visitor likes not to take advantage of the testing opportunity, but the facility has a policy that any staff member experiencing any symptoms is required to take the Co-Dx gold standard multiplex PCR test on their arrival to work, unable to come into contact with any other staff or patient until they've received a negative result. Two days later, staff member tests positive for RSV and the entire affiliates immediately tested, cutting the time to detection from five days to two and hospitalizations to zero.
The state health department is immediately notified of an outbreak of RSV in the area and informs the public who take extra precautions when sending their children to school. The outbreak is controlled the well-being of the patients is approved, the facility's liability is dramatically reduced, and tens of thousands of dollars are saved. Perhaps most importantly, the patients and their caregivers experience the peace of mind that comes with the power to know. Similar scenarios can exist in other settings, but I hope this helps to illustrate the empowering effects that prompt accurate diagnosis can have on the quality of life of individuals and consumers.
As an update on our clinical evaluations, all Institutional Review Board or IRB approvals are in place for five locations and patient sampling has begun. Our current development timeline projects that we expect to begin evaluations for our respiratory multiplex in time for the next flu and RSV season sometime in late 2023. These studies will continue uninterrupted to collect the data necessary to prepare for respective EUA or 510(k) FDA submissions for both of these as we likewise expect to do for our other planned tests.
Throughout the course of 2022, we continued to make progress on the optimization of the new Co-Dx PCR Home platform and defining its total addressable market at launch, along with development of our other business sectors and our in demand PCR products. We believe the general trend seen in COVID-19 testing by the legacy centralized laboratory model reflects an appetite among consumers for COVID testing that is more affordable and as convenient as possible. Two key elements that have driven the innovation in our new platform, the secure cloud based data system where analysis takes place also allows patients to send test results to their physician or other authorized parties as directed by the end user. And in the case of point of care locations directly to regulatory authorities as required by law.
Interesting to note, is the apparent divide between the perception that the danger of COVID is a thing of the past and the reality of the situation, which is, that in the United States, we have reached an uncomfortable plateau of hundreds of deaths per day. While the multiplexing value of the new platform is clear, we believe it is important to remember that the market for COVID testing will always exist, providing it can be available, affordable and convenient. Three hallmarks of the Co-Dx PCR Home platform. A diagnostics company would ignore this and the market for COVID testing at apparel, doing themselves and their customers a disservice. We look forward to bringing our initial COVID test on the platform to market with the even more valuable multiplex panel to follow.
We have continued to exercise financial intelligence and wise spending practices, evident from our $81.3 million of cash and liquid reserves as we look toward the company's future, which extends far beyond COVID. I want to emphasize that our new platform has been designed and engineered to be versatile and durable with long term disruptive potential as a diagnostic medical device, taking advantage of a worldwide shift to at home point of care testing for a wide array of pathogens. We believe this shift along with the reduction or elimination in COVID testing mandates are largely responsible for our overall revenue decrease in 2022. But it is the versatility beyond COVID that we believe holds the greatest potential and that has attracted much attention to our new platform. Among the opportunities that we have already identified have been collaborations with international non-governmental organizations or NGOs and nonprofits, such as FIND, the global alliance for the diagnostics. Our current project agreement with FIND is exploratory in nature, not remunerative. But FIND's and other NGO's interest in the new platform extends to other endemic diseases such as tuberculosis, which took the lives of the staggering 1.6 million people in 2021 alone. This is even more shocking when you realize that despite all advances made in healthcare year-over-year, lately these numbers are climbing. This has created an urgency among NGOs to slow the spread of the disease through increased access to gold standard real time diagnostics, exactly in line with our mission and our new platform.
Recently, Co-Dx has also been participating in the [Apollo] (ph) project being conducted by Seattle based PATH, a global team of innovators working to accelerate health equity, so all people and communities can thrive. PATH advises and partners with public institutions, businesses, grassroots groups, and investors to solve the world's most pressing health kit challenges. The Apollo project is a molecular point of care platform landscaping and benchmarking evaluation focused on advancing novel point of care molecular diagnostics for use in low research settings, this project aims to identify and assess molecular diagnostic technologies and to select the best-in-class that can have broader application and use for diseases of global concern. Co-Dx submitted the Co-Dx PCR Home platform for Phase 1 of Apollo and was selected from a large list of applicants to participate in Phase 2 of the evaluation, which is currently being conducted.
It is also proving to be helpful to have an established footprint in a country like India, which is a major area of focus for NGOs. Our Indian joint venture released three new IBD cleared PCR products in 2022 for hepatitis B, hepatitis C and human papillomavirus and are in the process of completing the validation work on a tuberculosis test for drug resistant strains of the bacteria, opening up a large potential market to tuberculosis testing in India. We believe that the new platform's versatility that has garnered so much interest by NGOs is augmented by its durability, our highly experienced and renowned team of developers, scientists and engineers tasked with bringing the Co-Dx PCR Home platform from concept to reality have remained fixed on the objective of building a durable platform technology that has the potential to address the needs in a variety of industries, fueling future growth.
To that end, we have continued to optimize and refine the platform and all of its myriad components, including the user experience. We believe the additional time spent preparing the platform for clinical evaluations has been worth it as we seek to unveil a device that is considerably more robust than was initially conceived. As more we shared about the improvements and capabilities of this forthcoming product, we are confident that the price and specification advantages of our platform's value proposition against competitive products will create an opportunity for market leadership in this area.
Our current timeline to product launch is as follows. Clinical trials for the new platform to support our FDA EUA submission are ongoing, because the evaluations are dependent on identifying, enrolling a particular number of both symptomatic and asymptomatic COVID-19 positive and negative patients at testing sites, the company will not be providing projected timelines for completion at this time. We are concurrently performing additional studies on the platform, including testing for tuberculosis and P. gingivalis for the dental market. Before beginning clinical trials, we also concluded another usability study for our initial COVID-19 test that showed strong results with no major challenges.
Our commercialization strategy is being guided by ongoing analysis provided by a respected field marketing research firm that has not only helped us to focus in on what we believe will be the most accessible high throughput locations for our initial launch, but also provided invaluable feedback for optimization of the device itself on everything from the price to the packaging as the company better understands the size, scope and needs of the platform's total addressable market. Some of the optimization work performed in 2022 includes enhanced TTR, or time to result; increased multiplexing capabilities; and greater product stabilization, which results in longer shelf life for the test cartridges.
One of the most important innovations was the ability to test and go, where an end user does not need to maintain proximity to the device or return to it following the runtime and instead receives their result on their smartphone from the cloud on the fly. In addition, end users can choose their own testing preference for the platform's initial COVID test by using either a swab or saliva. We intend to explore the relevant reimbursement codes already available for similar but non real time PCR products on the market to work actively with health insurance companies on getting coverage for tests on the platform and to advocate for their FSA HSA eligibility. The device has been designed to incorporate specialized optics and other innovative features to accommodate multiplex assays as we expand its future suite of products to include additional respiratory, STI and other infectious diseases utilizing our Co-Primers technology, this patented molecule has unique properties associated with facilitating multiplex PCR and we intend to bring the full power and capabilities of our patented technology to our new Co-Dx PCR platform.
And of course, our Co-Primers technology is more than just a unique innovative molecule. It is a platform technology with wide ranging applications. In addition to other products we have discussed in previous public statements, such as our ongoing development of a multiplex STI panel to detect and differentiate between four prevalent causes of sexually transmitted infections for both the new platform and our centralized lab business channel, the company rolled out two products for mpox last year in response to an urgent health concern generated by that virus and continues to work on its upper respiratory panel multiplex for centralized labs as well.
We continue throughout the year to reinforce and increase our visibility among the centralized laboratory business channel that we have served across our growing distribution network of more than 50 countries following our strategy of maintaining a noticeable presence at conferences and trade shows. This high throughput laboratory market is responsible for driving most of our sales, providing the cash flow for our R&D efforts and plans for future growth as we continue to grow the product pipeline for this business channel. Our commitment to this channel was reinforced in 2022 by our expanded OEM agreement with Bio Molecular Systems for the Co-Dx Box, magnetic induction PCR cycler to encompass 193 countries worldwide.
In previous calls, we have mentioned other PCR tools being developed for several pathogens of significance in dentistry, mental health and liquid biopsy for detection of cancer associated mutations present in human blood. While it remains prudent for the company to remain focused on the opportunities within the infectious disease market, performance evaluations remain ongoing in conjunction with these initiatives. Our work with Bayer Crop Services and LGC likewise continues within our agricultural vertical, and the company's mosquito abatement business saw significant growth in 2022 in terms of laboratory installations and continued purchases from our existing customer base.
We were also pleased to be able to introduce Dr. Mark Poritz as our new Chief Scientific Officer in the fourth quarter of 2022. Mark had previously served as the CSO of the subsidiary we acquired at the end of 2021 and has been actively involved in the development of the Co-Dx PCR Home since its inception. Dr. Poritz is a Harvard University and UC San Francisco educated molecular biologist with more than 30 years of experience in the application of PCR and related methods and played a key role in the growth of BioFire Diagnostics, including in the development of the FilmArray platform.
Lastly, as a further indication of our commitment to a successful product launch, Co-Dx has also deepened its industry experience by recently adding Rachel Jones as our Head of Technical Marketing. Rachel is the former Chief Commercial Officer at BioFire Diagnostics where she built and led the commercial team responsible for the successful launch of syndromic infectious disease diagnostics.
Overall, we believe our advancements in our at home point of care real time PCR testing platform, team of experts working diligently to achieve our shared company vision, growing product pipeline and our practice of letting financial intelligence drive our smart spending during 2022, position Co-Diagnostics to execute against our strategic growth initiatives. Our continued investments in talent and R&D remain positive indicators of the progress we are achieving to drive further value for our shareholders.
This concludes my initial remark. Let me now turn the time over to Brian Brown for a review of the key metrics and numbers. Brian?
Brian Brown
Thanks, Dwight, and thanks to everyone who joined today's call. During 2022, we were up against a very difficult comparison due to the strong demand for COVID testing in 2021. For fiscal year 2022, revenue decreased 65.0% to $34.2 million as compared to $97.9 million for fiscal 2021. The decrease in revenue on a year-over-year basis was primarily driven by the global decline in COVID testing.
Gross profit for the year decreased to $28.7 million compared to $86.3 million in fiscal 2021. Our gross margin percentage of 84.0% for the year decreased from 88.2% in 2021 as a result of lower volumes and corresponding higher percentage of fixed versus variable costs in production as compared to the prior year.
Total operating expenses for the 12 months ended December 31, 2022 were $55.7 million compared to $40.2 million in fiscal 2021. The year-over-year increase can be attributed to a goodwill impairment charge we recognized in the fourth quarter following the completion of our required goodwill and intangible impairment testing. The impairment to goodwill of $15.4 million can be attributed solely to the decline in our share price since completing the acquisitions of Idaho Molecular, Inc. and Advanced Conceptions, Inc. at the end of 2021.
Although we determined the goodwill related to the acquisitions to be impaired due to the lower share price, our valuation confirmed that it was not necessary to take any impairment charges on the related acquired technology, which is the technology behind our Co-Dx PCR Home platform. This technology or in process R&D is presented as intangible assets on the balance sheet.
We are committed to the success of our growth initiatives which is shown by increased research and development expenses, most of which are related to the continued investment in our at home and point of care Co-Dx PCR Home platform. The increased spend on research and development was primarily offset by a $6.1 million decrease in sales and marketing expenses, driven by reduced third party commissions and variable compensation.
For the full year, we recognized a loss before taxes totaling $18.8 million as compared to income before tax of $45.6 million in the prior year same period. The loss can be attributed to decreased global demand for COVID testing and the $15.4 million goodwill impairment charge. Income tax benefit for the year was $4.6 million, representing an effective tax rate of 24.5%. Our effective tax rate will generally differ from the US Federal Statutory rate of 21.0% due to state taxes, permanent items and discrete items.
Net loss for fiscal 2022 was $14.2 million or a loss of $0.45 per fully diluted share compared to net income of $36.7 million or $1.23 per fully diluted share in the prior year. The year-over-year decrease was primarily the result of lower testing volumes, as well as the previously mentioned non cash impairment charge. Excluding the onetime goodwill impairment charge for our previously purchased subsidiaries, we generated $1.2 million in adjusted net income, or $0.04 per fully diluted share in fiscal 2022. This compares to the $36.7 million of adjusted net income in 2021 or $1.23 per fully diluted share.
Adjusted net income is defined as net income adjusted for goodwill impairment charges. A reconciliation of net income to adjusted net income has been provided in our earnings release and 8-K filed shortly after market close. For the year ended December 31, 2022, we generated $3.1 million of adjusted EBITDA loss as compared to the adjusted EBITDA gain of $51.6 million in the prior year. Impairment of goodwill is excluded from the adjusted EBITDA calculations.
We remain committed to maintaining the health and flexibility of our balance sheet, cash, cash equivalents and marketable securities totaled $81.3 million at December 31, 2022 as compared to $89.9 million at December 31, 2021. Even with the headwinds of 2022, for the 12 months ended December 31, 2021, we generated $6.6 million of positive cash flow from operations. While our primary focus during fiscal 2022 was to advance the progress of our at home and point of care PCR platform, we remain encouraged with our liquidity position and the absence of debt on our balance sheet.
During the year, we repurchased 3.9 million shares at an average price of $3.66 per share for an aggregate price of approximately $14.2 million. Our solid financial position gives us flexibility to continue to invest in and grow our business and to opportunistically allocate capital with the goal of maximizing long term value for shareholders.
Turning now to our guidance. We continue to take a prudent view on both current industry and macro trends. Due to the lack of consistent stability in COVID test demand, as well as the continued shift in the market to multiplex testing for respiratory illnesses, it is difficult to actually provide financial guidance this time. While we assume the demand for COVID test will not return to pandemic levels, our healthy balance sheet will enable us to invest in our business, specifically our at home and point of care Co-Dx PCR home platform. And we will continue to consider additional ways to increase returns and create greater value for shareholders.
We are encouraged the commencement of clinical evaluations for our at home and point of care Co-Dx PCR Home platform. The commencement of these evaluations announced in February represents the achievement of a profound milestone for our company. We expect to continue to invest our current assets in support of clinical trials and other research and development initiatives. Our solid cash position provides us with the foundation to navigate near term uncertainty and deploy capital in a disciplined manner in support of our long term strategy. We believe 2023 will be a monumental year for the company and one that will position us for the long term future.
With that, I will now turn the presentation back over to Dwight. Dwight?
Dwight Egan
Thank you, Brian. We'll now take calls from our analysts. Operator?
Question-and-Answer Session
Operator
We will now begin the question-and-answer session. [Operator Instructions] We will take our first question, which will come from Yi Chen with H.C. Wainwright. Please go ahead.
Yi Chen
Thank you for taking the questions. My first question is, could you comment on the current enrollment speed of the ongoing clinical trial of the Co-Dx PCR Home device? And whether the speed up enrollment is meeting your expectation?
Dwight Egan
I can't comment, Yi, on the number of patients that have enrolled. We are having to enroll a certain number of both people who are symptomatic and asymptomatic. And as we said before in our remarks, because of the uncertainty that we won't be giving sort of regular updates on exactly what that enrollment is. Keep in mind, Yi, this is a clinical trial in support of an FDA emergency use authorization. So the number of patients that are required to fulfill that type of submission is not onerous. It's a relatively small cohort of patients. So we're not expecting to have a protracted period of time, but we just don't know. It depends on what's the rate of infection that's going on in these five areas where we have sites dedicated. But this is going to be an ongoing situation for the next, I suppose, several months, that will then give us the data that we need to compile the analytics for the FDA. And, Yi, the enrollment that has occurred after this point is consistent with our expectations.
Yi Chen
Okay. Thank you. And could you also comment on how many sales rep would it take to successfully market this product when it's approved by the FDA?
Dwight Egan
Well, let me start that answer by saying, I think that we're in the Maine pretty fully staffed in terms of our sales reps. We have a very strong cohort of representatives that are operating out of our headquarters here in Salt Lake City, Utah. And as I mentioned in the call, we just brought on in January, Rachel Jones, who is a bona fide superior industry expert in this area. And she is part of the team as a full time employee. And we have lots of opportunity in several key verticals that we have been analyzing along with our field market research that's helping us to focus in on the right areas. And we continue to nail down key launch markets. So at this point, Yi, I think we're in the Maine ready to go fully staffed to attack. I don't — we may add here and there and then to support the clerical things. But if you do the numbers and I encourage you to do so, if you take a look at the number of Co-Dx PCR Home platform modules that need to be sold, the instruments. It's not a huge number — along with the required consumable cups to drive significant revenues for the company.
And I think we have onboard already what we need there and much of the other things that we need in terms of back end support and shipping and customer support, those are all at advanced stages of development that we have done in preparation for launch. So we're fine tuning the key launch markets, but I think we're in the Maine pretty well dressed with what we need to do it from a personnel standpoint.
Yi Chen
Got it. And my last question is, would you be able to secure reimbursement from CMS and also private payers for tests conducted on this platform?
Dwight Egan
Well, Yi, that is something that's an ongoing process. We're, of course, watching what going on with all of our competitors in the context of reimbursement and we will be doing our own attempt at stimulating reimbursement for the markets that we serve.
Yi Chen
Okay. Thank you.
Operator
And our next question will come from Theodore O'Neill with Litchfield Hills Research. Please go ahead.
Theodore O'Neill
Thank you very much. I recognize that you don't want to give out any milestones for the Co-Dx PCR, but if this works pretty much as you expect, this ought to be a product before the end of 2024, can I make that assumption?
Dwight Egan
I'm very comfortable with that assumption, Teo.
Theodore O'Neill
Okay…
Dwight Egan
I mean frankly, it's got to be a lot earlier from our standpoint than 2024 in terms of our expectations. Let's put it that way. I mean, these clinical trials should not drag on indefinitely. They should be able to be completed in due course. And then we do the analytics that are driven by the data and then we do our submission and we have a device that represents a lot of great new technology. It emphasizes at home and point of care. These are areas that the FDA has stated that they are interested in, let's say, from a priority standpoint. So we expect — we don't know this, but we expect that we will get appropriate attention from the regulators in terms of getting this on to the market.
I think people who look at our product and look at its capabilities in terms of real time PCR and the ability to set up a terrific surveillance sort of system in terms of being in the cloud for the diagnostics and the data availability to healthcare professionals and doctors and state health departments and such. And when they look at the accuracy of the tests and when they look at the fact that we can multiplex in sort of a class by ourselves, because we're not only using PCR, we're using Co-Primers, which enhances the ability to multiplex measurably.
And so, I mean, if I can be so bold as to just say, we believe our product is at the top of the heap in terms of specifications and we think it is the best also in terms of price. And ultimately, we think this comes down to price specifications from a competitive standpoint. And we think we — I think we win the race on both of those metrics.
Theodore O'Neill
Okay. And Brian, a question for you. I'm just trying to get my head around the goodwill impairment charge and the gain on re-measurement of acquisition contingencies. If those are both related to Idaho Molecular and Advanced Conceptions, could I simplistically net those two together?
Brian Brown
Simplistically maybe you could for now, but here is the differences. When you impaired goodwill, it never gets written back up. It's gone forever. On the revalue, the re-measurement of those contingencies as the stock price goes back up, we will have to increase the value of those, which will automatically — it will take a hit on the P&L where we've taken the gain for the year. So that's the difference between [indiscernible].
Theodore O'Neill
Yes. Okay. All right. Thank you very much.
Operator
And this concludes our question-and-answer session. I'd like to turn the conference back over to Dwight Egan for any closing remarks.
Dwight Egan
Well, it's no secret that COVID created a fulcrum that allowed Co-Diagnostics to leverage our state-of-the-art patented Co-Primers PCR technology to help more people than ever before and increase our profile both domestically and internationally. But more important than what we have done is what we believe we will yet accomplish. In short, our greatest impact is yet to come. A device that is the first to market is less significant than the device that is the first to do it right. And that has been our goal since the beginning.
We are pleased with the progress the company has made in developing a long term strategy around our exceptional new Co-Dx PCR home platform, not just for COVID, but for a whole range of diseases such as flu, RSV, STIs, tuberculosis and others. Whether through the new platform, our existing and successful centralized laboratory vertical or even by providing PCR tools for vector control services to be more efficient and effective, our mission remains the same, preserving life by reducing the spread of infection disease and making our robust gold standard real time PCR testing solutions available to as many people and as many places as possible.
Thank you to our shareholders as well as to the whole Co-Dx family of employees, distributors and consultants for joining us in this broad and significant undertaking. We look forward to talking with you again after the next quarter.
Operator
The conference has now concluded. Thank you very much for attending today's presentation. You may now disconnect your lines.