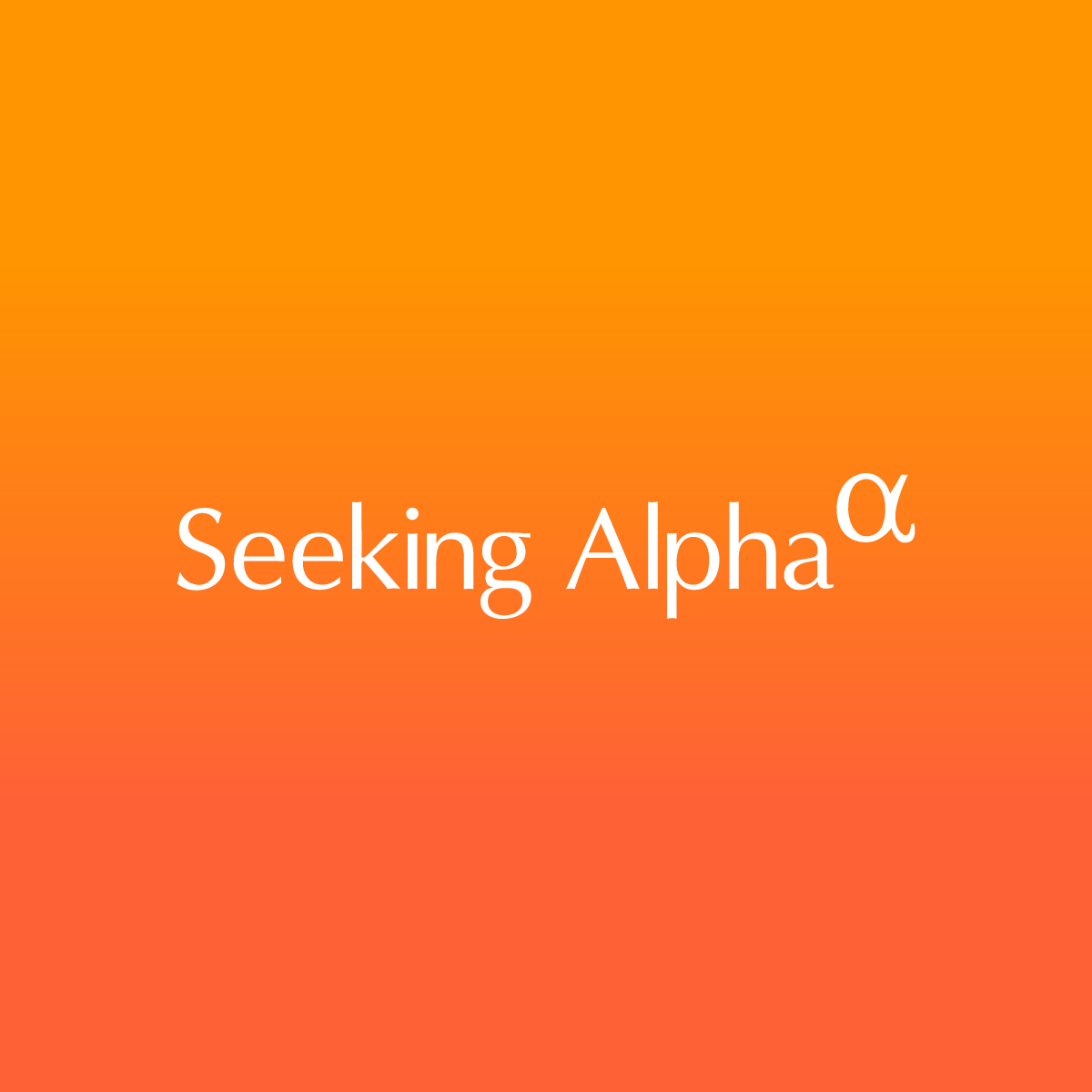 Corporación América Airports S.A. (NYSE:CAAP) Q1 2023 Earnings Conference Call May 24, 2023 10:00 AM ET
Company Participants
Patricio Iñaki Esnaola – Head of Investor Relations
Martin Eurnekian – Chief Executive Officer
Jorge Arruda – Chief Financial Officer
Conference Call Participants
Alejandro Demichelis – Nau Securities
Stephen Trent – Citi
Peter Bowley – Bank of America
Operator
Good morning, everyone, and welcome to the Corporación América Airports First Quarter '23 Earnings Conference Call. My name is Carla, and I will be your call coordinator for today. [Operator Instructions].
I will now hand you over to the management team.
Patricio Iñaki Esnaola
Good morning, everyone, and thank you for joining us today. Speaking during today's call will be Martin Eurnekian, our Chief Executive Officer; and Jorge Arruda, our Chief Financial Officer.
Before we proceed, I would like to make the following safe harbor statement. Today's call will contain forward-looking statements and I'll refer you to the forward-looking statements section of our earnings release and recent filings with the SEC. We assume no obligation to update or revise any forward-looking statements to reflect new or changed events or circumstances.
Now, let me turn the call over to our CEO, Martin Eurnekian.
Martin Eurnekian
Thank you, Iñaki. Hello, everyone, and welcome to our first quarter 2023 earnings call.
I will start today's call with a brief overview of our financial highlights followed by a quick review of traffic and cargo trends. I will then hand over the call to Jorge to discuss the first quarter financial results.
To begin, we are pleased to have started the year with a robust quarter. We delivered record high adjusted EBITDA, $140.6 million, 20% above that of first quarter 2019, with EBITDA margin, ex-IFRIC12, at 40%, 150 basis points above the same quarter of 2019. This was achieved with total passenger traffic still at 90% of pre-pandemic levels. Moreover, we delivered another quarter of positive adjusted EBITDA across all territories, underpinned by a continued rebound in travel demand and our successful execution across all countries of operation.
Revenues, ex-IFRIC12, were up 16% against first quarter of 2019, supported by solid performance of both aeronautical and commercial revenues, while total costs and expenses, ex-IFRIC12, increased at a slower pace than revenue growth, as we maintained our strong focus on cost controls.
This significant growth in adjusted EBITDA, together with stable net debt, resulted in an improvement in our leverage ratio to 2.1x, providing us the flexibility to continue executing our strategic initiatives.
We are thrilled to announce the inauguration of the new departure terminal at Ezeiza Airport, in Argentina. This state-of-the-art facility is a significant milestone and a demonstration of our ongoing commitment to improve passenger experience and enhance operational efficiency in a sustainable fashion, while seeking ways to create value to our shareholders.
Please turn to Slide 4 for a deeper look at our passenger traffic trends. As shown on the left chart, travel demand continued to recover, reaching 90% of first quarter of 2019 levels, an uptick from 88% in the preceding quarter. This trend extended into April, with passenger traffic reaching 95% of pre-pandemic levels.
I will now provide an overview for each individual country:
Armenia continued to lead the recovery with traffic up 81% against the first quarter of 2019 and posting levels above pre-pandemic for fourth consecutive quarters. The entrance of additional airlines and increased flight frequencies contributed to this good performance. This upward trajectory extended into April, with traffic 87% above the same month in 2019.
Passenger traffic in Ecuador beat pre-pandemic levels by over 3%, driven by growth in both domestic and international traffic. This positive trend also continued into April, surpassing 2019 volumes by 11%, as strong traffic with the U.S., Europe and Panama continues to support international performance. Domestic travel also contributed to the recovery.
Passenger traffic in Argentina continued its steady recovery trend, reaching nearly 93% of pre-pandemic levels. Domestic travel, which accounted for 70% of total traffic, was just above pre-pandemic levels. Traffic in April improved to nearly 98% of 2019 volumes, with domestic passengers above 2019 levels by 7% and international traffic at nearly 81%.
Uruguay, where traffic is 100% international, experienced a weaker-than-anticipated summer season in Punta del Este, bringing passenger traffic back to 77% of first quarter of 2019 levels from 83% in the prior quarter. However, this trend reversed in April with passenger traffic reaching 91% of April 2019 volumes.
Italy and Brazil both saw a recovery in traffic volumes this quarter following weaker performance in the prior quarter. In Italy, traffic reached 91% of 2019 levels, up from 86% in the prior quarter, with this good performance continuing into April when traffic improved to 98% of April 2019 levels. Lastly, traffic in Brazil reached 86% of pre-pandemic levels during the quarter and improved to 89% in April. Domestic traffic, which accounts for the lion's share of traffic in Brazil, reached 96% of 2019 levels last month.
Moving on to cargo on Slide 5. Volumes were up mid-single digit year-on-year to 81% of pre-pandemic levels, while cargo revenues increased 32% with strong contribution from Argentina. Noteworthy, cargo volumes in Armenia, Italy and Uruguay surpassed first quarter of 2019 levels, reflecting the strong recovery in those markets. In Argentina, imports remain impacted by the increasingly challenging macro environment. However, cargo volumes posted a slight sequential improvement, reaching 78% of pre-pandemic levels. Lastly, cargo in Brazil and Ecuador was at 68% and 70% of pre-pandemic levels, respectively.
In sum, we are optimistic about the sustained recovery we are seeing in our cargo business. As we move through 2023, we expect a sustained recovery and we'll continue to support our customers with reliable and exceptional service.
I will now hand off the call to Jorge, who will review our financial results. Please, Jorge, go ahead.
Jorge Arruda
Thank you, Martin, and good day, everyone.
Starting with our top-line on Slide 6, total revenues, ex-IFRIC12, continued strong performance in the first quarter of 2023, growing 43% year-on-year and surpassing pre-pandemic levels by 16%.
Aeronautical revenues increased 56% year-on-year and reached pre-pandemic levels for the first time. This was mainly driven by continued recovery in passenger traffic across our geographies. Argentina contributed strongly to this performance, boosted by solid traffic growth, while aeronautical revenues in Armenia increased double digits year-on-year and also compared to the first quarter 2019.
Commercial revenues, our key driver for top-line growth, were up 29% year-on-year and 40% above pre-pandemic levels. We continue to benefit from solid performance of duty-free and parking revenues in Argentina and higher fuel-related revenues in Armenia.
Our strong results is also evident in our revenue per passenger, which increased by 29% from $14.6 in the first quarter of 2019 to $18.8 this quarter.
Now, turning to our cost structure on Slide 7. Total cost and expenses for the quarter increased 28% year-on-year, ex-IFRIC12, following the continued recovery of our business activity, but still below our top-line growth.
Compared to 2019, total costs and expenses, ex-IFRIC12, for the quarter increased by 11%. This is mainly explained by higher fuel cost in Armenia due to the strong increase in fuel sales in the quarter and, to a lesser extent, by higher salaries in Argentina as the local inflation rate was significantly above currency depreciation.
SG&A expenses were up 23% year-on-year, well below the 43% revenue growth and were slightly below first quarter 2019 levels versus a revenue growth of 16%.
Moving on to profitability on Slide 8, we achieved a record high adjusted EBITDA of $140.6 million in the quarter, up 58% year-on-year and 20% when compared to first quarter 2019. This was the highest quarterly adjusted EBITDA in our history with all geographies supporting this remarkable performance. Moreover, the adjusted EBITDA margin, ex-IFRIC12, reached 40.2%, up 4 percentage points from last year and 1.5 percentage points above pre-pandemic levels.
Turning to Slide 9, we ended the quarter with a total liquidity position of $455 million, relatively stable compared to year-end 2022. Importantly, with the exception of Italy, we delivered positive cash flow from operations in all geographies.
Moving on to our debt and maturity profile on Slide 10. Total debt at quarter-end was $1.45 billion, while our net debt stood at $1.1 billion. We closed the quarter with a strong balance sheet and a healthy debt profile with no significant maturities until 2024, driven by the continued growth of our adjusted EBITDA and stable net debt levels, our net leverage ratio continued trending down to 2.1x from 2.4x at December 2022.
To wrap up, we had a strong start to the year. We continue to deliver solid profitable growth that combined with our healthy balance sheet enable us to keep building towards our goal and create future value to our stakeholders.
I will now hand back the call to Martin, who will share some recent developments and discuss our view for the remainder of the year.
Martin Eurnekian
Thank you, Jorge.
Turning to Slide 11 for the discussion of some exciting news. Just a few weeks ago, we met an important milestone in Argentina with the opening of the new departure terminal at the Ezeiza International Airport in Buenos Aires on April 17. We are proud to provide passengers passing through an even better experience when parking, checking in, shopping and dining at our Ezeiza Airport. In fact, it is the most modern airport terminal in Latin America. With 50,000 square meters of state-of-the-art capacity, we can now service up to 30 million passengers annually in Ezeiza, almost doubling our previous capacity.
Reflecting our commitment to sustainability, this terminal is powered 100% by renewable energy sources. This includes LED lighting, state-of-the-art liquid cooling units for air conditioning, which produce saving up to 60% in energy consumption. There is also technology in place to reduce water and electricity consumption.
Now, to wrap up, please turn to Slide 13. We are proud to have delivered a strong first quarter with record adjusted EBITDA and bottom-line returning to pre-pandemic levels, even with passenger traffic at 90%. I also want to highlight the significant increase in revenues per passenger, which reached nearly $19, up from close to $15 in the same quarter of 2019.
We also made significant advances in our CapEx commitments. We are well on track to comply with our $406 million CapEx obligation through 2024, pursuant to the 10-year extension agreement previously announced.
In Armenia, we remain in discussions with the government with respect to the new CapEx plan to increase the capacity to serve with the high quality of service, the growing demand we're experiencing. In Italy, the approval process for the new master plan at Florence Airport remains on track, which will allow us to unlock unattended demands.
In terms of the expansion of our airport network negotiations with Nigerian authorities in connection with the new concession agreements for Abuja and Kano airports continue to advance. And we are also analyzing two additional airport concession investments in other countries.
The auction for Natal Airport took place last Friday. Zurich Airport presented the highest bid and was declared the winner. This is also the first so-called friendly termination of concession agreements in Brazil and we expect to receive an indemnification payment in the fourth quarter of the year.
Lastly, passenger traffic in April was already at 95% of April 2019 levels, and we expect the recovery trend to continue throughout the year.
While being conscious on the ongoing challenging macro environments, we are encouraged by the strong demand in global travel and pleased with the robust start of the year. Importantly, our solid financial position provides us with flexibility to support future growth.
This ends our prepared remarks. We are ready to take your questions. Operator, please open the lines for questions.
Question-and-Answer Session
Operator
[Operator Instructions] Our first question comes from Alejandro Demichelis from Nau Securities. Your line is now open.
Alejandro Demichelis
Yes, good morning, guys, and congratulations with the results. Couple of questions, if I may. First one is, Martin, you mentioned the challenging environment and the situation in Argentina. So, could you please walk us through what measures you're taking regarding the high inflation, a potential devaluation in currency [indiscernible]?
And the second question — and then, the second question is you mentioned a number of growth opportunities both organically, inorganically. And how much additional CapEx will you require for that? And how you planning to finance those, please?
Martin Eurnekian
Alejandro, thank you for your interest and your questions. I hand over to Jorge to reply them and we remain available if you have further inquiries.
Jorge Arruda
Hi, Alejandro. Jorge speaking here. Again, thanks for your question. So, in connection with the first one, first of all, I'd like to remind you that the lion's share of our revenue in Argentina is in dollars or linked to dollars. In excess of [85%] (ph) of our revenue is linked to dollars. And just under 50% of our cost structure is in dollars and the remaining in pesos. We — our view in the long term for Argentina is that inflation and devaluation will converge. So, while there may be an impact in the short term because of higher inflation than devaluation, we believe that over time, this will convert and have a similar path. So overall, we are not concerned about that. I think we have been able to outperform in commercial revenues. And as we reported, our EBITDA margin has been growing. So, so far, this has not been an impact, and on the long term, we do not see an issue.
Your second question in terms of organic and inorganic growth. In connection with our organic growth, or CapEx program, et cetera, these are going to be focused in addition to Argentina, which we reported. In Italy, where we are well advanced with the approval process for the new master plan in Florence Airport. And in Armenia, where we are in discussions with the government. And in both cases, once that is finalized, it will trigger a new CapEx program and will be fully financed with new indebtedness at the subsidiaries without the need of any equity contribution from the parent company.
In connection with the inorganic growth, the opportunities that we are pursuing, we believe that will require a marginal equity contribution, and the lion's share of the needs that we will have there, in particular, CapEx, will be financed with that. So, I'm not sure if I answered 100% of your question, but we remain available.
Alejandro Demichelis
No, that's great. Thank you.
Jorge Arruda
Thank you.
Operator
The next question is from Stephen Trent from Citi. Your line is now open.
Stephen Trent
Hi, good morning, everybody, and thanks for taking my question. Just one or two for me. I appreciate the CapEx obligation; you mentioned $406 million through 2024. How should we think about long-term sort of normal rate CapEx going forward? That's my first question. Thanks.
Martin Eurnekian
Thank you, Trent. Well, the CapEx mentioned in Argentina is the mandatory CapEx. We have agreement for mandatory CapEx in the next four years of $50 million each year, additional. And then I think it will be up to the economic equilibrium and different negotiations regarding new CapEx levels for Argentina. So, I think it'll be difficult to foresee beyond maintenance CapEx. Thank you very much.
Stephen Trent
Great. Appreciate that, Martin. And just one other follow-up from me. Definitely interesting to hear about the new terminal at Ezeiza and the cost savings you'll get from sustainable energy. But considering that AA2000 is a single-till regulatory structure, will you be able to keep that upside? Or will the regulator adjust your return based on the incremental operating cash flow from the cost savings?
Martin Eurnekian
Thank you for your question, Trent. Well, the IRR calculation is far complex than one single line of costs. And for that to happen, it will also mean that we are overachieving the said IRR. So it's a question that's difficult to reply on a single line of cost level. Although this efficiency that we're gaining goes beyond the cost savings that we're having, because we are also into a commitment on ESG and environment, and these are the first steps that we're taking in that sense as well.
Stephen Trent
Okay. Appreciate the color, Martin. I'll leave it at that. Thank you.
Operator
[Operator Instructions] Our next question is from Peter Bowley from Bank of America. Your line is now open.
Peter Bowley
Hello, Martin, Jorge, congratulations on the results, and thank you for the opportunity for question. In the context of the newly inaugurated terminal at Ezeiza, can you talk about what you're seeing in terms of increased international flight connectivity at the airport and how that has evolved, perhaps from plans from carriers like Aerolíneas and others? And how soon might we see inbound international traffic from countries like U.S. and Brazil returning to or even exceeding pre-pandemic levels? Thank you.
Martin Eurnekian
Thank you for your question. We've been seeing this recovery trend since the lifting of the restrictions because of the pandemic. And since then, we have been seeing a steady growth in international connection flights that goes beyond Ezeiza, because we just opened a terminal — a new departure terminal in Ezeiza. But since the lifting of the restrictions, we also opened a new terminal — a new international area at [Aeropark] (ph). So, we are not only seeing the recovery in volumes for Ezeiza Airport, but Aeropark has grown a lot with different destinations for international travel.
And the overall number is the one that we just gave, which is a continued recovery trend with, of course, domestic travel higher. But if you take each destination individually, for example, Brazil is doing really well in terms of recovery and probably other regions that have not fully restored the frequencies that they had pre-pandemic are the ones that still have to catch up. But we are very happy with the trend, which still continues into going beyond pre-pandemic traffic levels during this year. Thank you very much.
Operator
[Operator Instructions] We have no further questions, which concludes our Q&A. I will now hand back to Martin Eurnekian for final remarks.
Martin Eurnekian
I just wanted to thank all of you for joining us today. And I wanted to remind you that our team remains always available to take further questions and discuss about our business. Please enjoy the rest of your day. Goodbye.
Operator
This concludes today's call. Thank you for joining. You may now disconnect your lines.