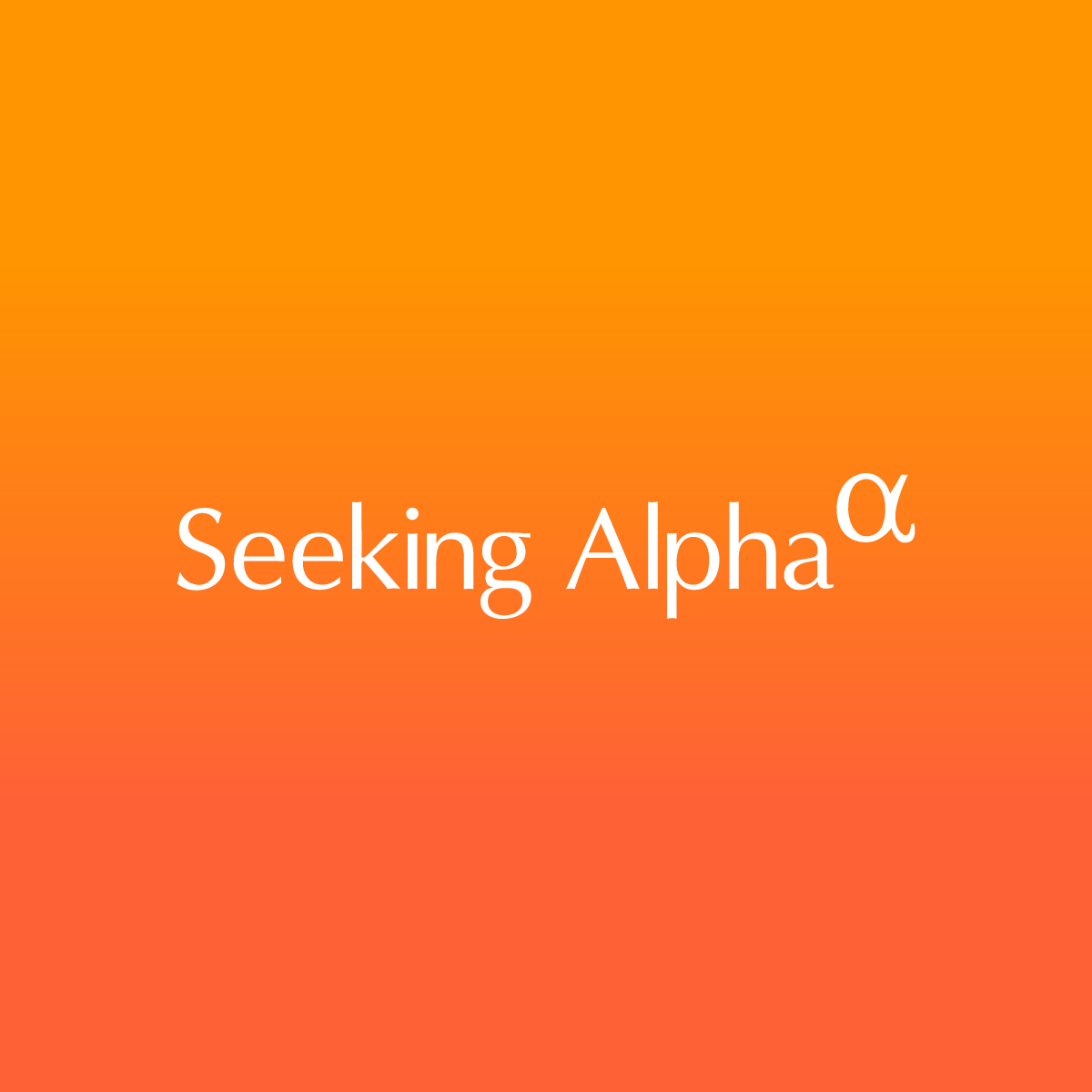 Cue Health, Inc. (NASDAQ:HLTH) Q4 2022 Earnings Conference Call March 15, 2023 4:30 PM ET
Company Participants
Lorna Williams – IR
Ayub Khattak – Co-Founder, President, CEO & Chairman
Aasim Javed – CFO
Conference Call Participants
Tejas Savant – Morgan Stanley.
Matthew Sykes – Goldman Sachs
Mark Massaro – BTIG
Operator
Good day, and thank you for standing by. Welcome to the Cue Health Fourth Quarter 2022 Earnings Conference Call. At this time all participants are in a listen-only mode. [Operator Instructions]. Please be advised, that today's conference call is being recorded.
I would like to turn the call over to your speaker for today.
Lorna Williams
Good afternoon, and welcome to Cue's fourth quarter 2022 earnings conference call. Joining me today are Ayub Khattak, Chairman and Chief Executive Officer of Cue Health; and Aasim Javed, Incoming Chief Financial Officer.
Before we get started, let me begin by reminding you that we maybe forward-looking statements, including statements related to the expected performance of our business, future financial results and guidance, strategy, long-term growth and overall future prospects as well as the impact of the COVID-19 pandemic. These statements are subject to risks, uncertainties, assumptions and other factors that could cause actual results to differ materially from those described.
These risks and uncertainties include, but are not limited to, those outlined in today's call as well as other risks identified from time to time in our public statements and reports filed with the SEC. Forward-looking statements that we have made on this call are based on assumptions and beliefs as of the date they are made, and the company disclaims any obligation to update these statements, except as required by law.
In addition, on today's call, non-GAAP financial measures will be used. Reconciliations between GAAP and non-GAAP financial measures are included in our earnings release. Finally, I would like to mention to you that the press release and a recording of this call will be available on the Investor Relations page of our website.
With that, I would like to turn the call over to Ayub.
Ayub Khattak
Thank you, Lorna. And thank you everyone for joining us today. The Board and I are pleased to officially welcome Aasim Javed to our Executive Leadership team, as he has recently been appointed as our Chief Financial Officer. Aasim is a seasoned Finance Executive, and has been with Cue for the last two years, as VP of Financial Planning and Analysis and Treasurer. Aasim also led financial planning going into our IPO.
Prior to Cue, Aasim held a variety of finance roles at Becton Dickinson, Heinz and General Motors. Aasim graduated from McGill University with the Finance and Accounting Degree and holds an MBA from Harvard Business School. With his experience and demonstrated leadership abilities, Aasim was a natural choice, and we look forward to his continued contributions as CFO.
I am pleased to report that Cue's financial performance for the fourth quarter delivered $146 million of total revenue, and $54 million, excluding $92 million of deferred revenue, which exceeded our prior financial guidance. We ended the year with over $240 million of cash on hand and an uncapped $100 million revolving credit facility.
While all of this has been done predominantly with our COVID-19 product, we are executing well on our strategy of expanding our test menu, along with increasing the scope of our integrated care platform to have greater actionability on diagnostic test results, and menu expansion of the types of tests and treatments that can be delivered quickly and conveniently through Cue.
In 2022, our test menu expansion growth drivers centered on diagnostic tests for our Cue Health monitoring system, which consists of our Cue reader, test cartridges and sample collection wands. Our near term focus and development milestones were from programs in both the respiratory and sexual health categories.
I'm happy to report that we continue to make significant progress with the respiratory health test. We submitted the Flu A/B standalone, de novo application, the Flu plus COVID multiplex UA and the COVID-19 de novo application. We are pleased with the level of engagement and dialogue between Cue and the FDA and we continue to anticipate that we will be able to bring to market a comprehensive respiratory health offering by the year end.
To round out our respiratory product offering, we have completed our clinical studies for RSV and have begun our clinical studies for Strep Throat. RSV is a respiratory condition that can be dangerous for infants and young children and the elderly. According to the CDC, two million visits to the hospital occur on average due to RSV annually, with over 50,000 children hospitalized and another 100,000 hospitalizations for people over 65.
Last year, RSV leapt into public awareness as it impacted many families. Our clinical studies are complete, showing high accuracy for our molecular test. The CUE RSV clinical study started in the third quarter of '22 as anticipated, and we intend to submit this important diagnostic tests to the FDA during the second quarter of '23 with full clearance.
We began our clinical study for Strep Throat in Q4. Strep Throat is another frequent and respiratory illness that spreads quickly and its typically contracted to close contact with people who already have the effect of infection. We believe our Cue Strep Throat molecular test offers a chance to detect Strep early and allows for targeted antibiotic use to decrease the risk of complications. We started this clinical study in the fourth quarter of '22 and we anticipate submitting Strep Throat for FDA review in the second half of this year.
Moving to the sexual health category, where we have an ongoing program for Chlamydia and Gonorrhea, while the CDC recommends routine testing for all sexually active adults, the current level of testing is not sufficient, as the number of Chlamydia and Gonorrhea infections has increased every year for the past six years. Our platform allows healthcare professionals and individuals to screen more easily and if positive enables quick delivery of the proper antibiotic.
Cue's Chlamydia and Gonorrhea clinical study began enrollment during the first quarter of '22 as planned. We plan to submit this test to the FDA during the second half of this year.
In addition to support our goal of having a robust test menu, which adds the utility of the Cue Health monitoring system, we are pleased to report that we have completed clinical studies and submitted an EUA for high sensitivity molecular and pox test, formerly known as Monkeypox to the FDA component care use.
Overall, we are proud to have achieved or exceeded all of our menu expansion milestones we set out to meet in '22, including four FDA submissions, completion of RSV studies and commencement of clinical studies for Strep Throat and Chlamydia, Gonorrhea.
For 2023, we are committed to delivering four high quality FDA submissions, we plan to submit the RSV molecular tests in the second quarter, followed by submissions for Strep Throat and Chlamydia and Gonorrhea molecular test during the second half of 2023. We've already submitted our Mpox test in the first quarter of 2023.
Given that more menu on Cue Reader is the number one requested item from our existing customers and the most important factor for new customer adoption. We're happy with the excellent progress by product R&D, clinical and regulatory teams.
Now I'm going to shift to our digital capabilities growth driver, which has been key for the stickiness of our product to-date. And we believe it's fundamental to the product platform for the future.
When we started the company more than 10 years ago, we understood that every healthcare journey begins with diagnostics. In fact, roughly 70% of all clinical decisions are made utilizing diagnostic data. Our strategy was to transform healthcare with a simple, fast, accurate solution centered on the user, whether that be a clinician in a doctor's office or an individual at home with the goal of enabling customers to have reliable information at the fingertips to make faster and more informed healthcare decisions.
I'm pleased to share that with the recent launch of Cue Care, a virtual care delivery solution, the Cue Integrated Care platform is now reality, allowing individuals to test from home, talk with a clinician immediately and get treatment delivered to their home within hours. This is a very significant upgrade on the healthcare delivery experience and we believe a foundational concept for the future of healthcare.
Additionally, our platform has been integrated two major EMR systems to allow for seamless interoperability between clinician, their EMR and Cue diagnostic capabilities.
We view Cue Care as the building block capability allows for integrating clinicians into any diagnostic or treatment journey. Soon after launching, we expanded the Cue Care experience to allow customers to upload results from any COVID-19 tests including antigen as well as third-party influenza and urinary tract infection tests to go through the same virtual care and e-prescription process.
Last December, the Minnesota Department of Health was with Cue in a competitive bid to provide a statewide telehealth and treatment program to all residents. Cue Minnesota, can now access Cue Care for on demand virtual consultation with a healthcare professional and prescription delivery if medically indicated. Last month, this contract was extended to June 2024.
By providing an end to end solution, Cue has a unique opportunity to provide specific health information to customers when they need it most. For example, this month, we announced the partnership with Pfizer to make these educational resources available on the Cue Health app to raise awareness among individuals underlying conditions about the risk of COVID-19 and the options for treatment. This is just one example of how we are pursuing our mission to empower people to live their healthiest lives.
I'd also like to highlight an important recent product category launch, leveraging our integrated Care platform and a Cue Care building block, we have further expanded our testing menu by recently launching 13 at-home test kits. For example, we have a nine target sexually transmitted infection panel that can be done from anywhere, a test kit for several heart health markers, a test kit for food sensitivities, and fertility panels for women. All of these allow for discreet personalized care and treatment.
Through our platform, individuals can order the test kits through the Cue Health app or on our website, receives sample collection kits at home and mail their sample back to a CLIA-certified diagnostic lab. After processing by the lab, test results are securely and privately delivered back to the customer in the Cue Health App. Customers can also consult with a clinician for personalized care and arrange for delivery of any prescribed treatment via Cue Care.
Cue is the first company to offer a complete solution, diagnostic test at-home and at the point of care, seamless integration with clinicians and their EMRs and treatment delivery. We believe that by adding these new at-home test kits to our platform, Cue will have the market most compelling value proposition for home and point of care diagnostic needs. In the future, we expect to address even more clinicians as we expect continue to execute on our strategy.
As an example of how the integrated Care platform comes together, I'd like to highlight our recently launched partnership with Scripps Research Translational Institute.
Scripps is conducting a remote trial utilizing Cue's test integrated platform including Cue's diagnostic tests, Cue Care and home medication delivery, aimed at reducing COVID hospitalization rates for immunocompromised individuals.
We believe that early detection of COVID in this vulnerable population combined with easy access to antiviral treatment will lead to better health outcomes.
This study is an important initiative for efforts with payers. As you know, reimbursement already exists for the test and our menu expansion pipeline in the point of care setting, and we feel there's a significant opportunity to extend reimbursement models into the home. Fundamentally, we believe there is alignment between payers, patient needs and what Cue can offer, especially for certain populations that are more vulnerable to respiratory disease and had a greater risk for negative outcomes.
For example, immunocompromised individuals can benefit from on-demand testing at home in order to get earlier detection or earlier treatment to avoid expensive hospitalization. We believe data from studies like the one underway at Scripps can play a key role in discussions with payers as they evaluate the value of coverage went out of home testing, especially with a public health emergency ending, resulting in a loss of coverage of home antigen test.
Turning to the expansion of our customer base. Today, we have a broad and diverse install base major players in every industry, including tech, sports leagues, healthcare and finance. We've shipped over a 0.25 million Cue Readers and sent over 15 million diagnostic tests directly to consumers, providers, public and enterprise customers.
I'm pleased to share that we have achieved over $1 billion in sales in the last two years from the launch of our first product. I'm proud that we provide the number one most accurate COVID test available for home use.
We expect the expansion of the Cue Health monitoring system test menu on the horizon and the expanded capabilities of our integrated Care platform. We are excited about delivering our customers the broader offerings they're looking for and believe this will allow us to return to growth in the second half of this year.
I'd like to end by commenting on our cost production plan. I made the difficult decision to reduce costs as we adapt to the realities of the current macro environment. We expect these actions to result in cash savings of approximately $100 million on an annualized basis. We believe we have sufficient liquidity to realize the benefits of our significant investments in R&D to-date without entering the capital markets during 2023.
Looking forward, we will continue to focus on programs that will generate near term revenue including completion of our ongoing clinical studies for point of care and at home test cartridges and new product launches. We believe our conservation of cash objective will moderate the pace and further test menu expansion programs.
In summary, I'm extremely proud of the trials the team has made during 2022 with four regulatory submissions to expand our test menu, the nationwide launch and subsequent expansion of treatment value [ph] Cue Care and new strategic partnerships in support of our mission to enable personalized, proactive and informed health care that empowers people to live their healthiest lives.
With that, I'll turn the call over to Aasim.
Aasim Javed
Thank you, Ayub. And good afternoon. I'm happy to be talking to you for the first time as a newly appointed CFO. Now I will walk through our financial results before sharing our revenue guidance.
Cue's fourth quarter total revenue was $146.8 million, including the recognition of $92.4 million of deferred revenue, which was the remaining balance associated with our agreement with the U.S. Department of Defense. Revenue excluding this deferred revenue was $54.4 million, which was better than expected, as COVID testing demand was higher than anticipated, and we saw strong reordering from existing customers.
In the quarter, our private sector contributed 96% or $52.4 million of sales on an adjusted basis. Public sector revenues, excluding the deferred revenue was $1.9 million, and total test cartridge sales were $50.5 million.
Moving down to P&L. Q4 adjusted product gross profit margin was 18%, when excluding one-time impacts of deferred revenue and inventory adjustments. Reflecting higher unit costs driven by lower overall production volume in the quarter.
Q4 total operating expenses were $94.6 million. Sequentially, Q4 operating expenses were slightly higher than Q3 spent of $86.4 million. Sales and marketing expense was $19.3 million in the fourth quarter, and that is comparable to the third quarter spend.
R&D expense was $56.1 million for Q4 and increase from the prior quarter spent of $42.5 million as we ramped spend for the ongoing clinical trials and regulatory submissions.
G&A expense was $19.2 million during Q4 of this year, a decrease from our Q3 spend of $25.6 million. As a result, adjusted net income was a loss of $74.4 million or $0.50 per diluted share. Adjusted EBITDA for the fourth quarter was a loss of $54 million.
Moving on to full year 2022. Cue's total revenue was $483.5 million, or $391.1 million, excluding the recognition of DoD deferred revenue. Private sector revenue accounted for 96% or $374.7 million, and public sector revenue accounted for 4% or $16.3 million on an adjusted basis.
Test cartridge sales were $358.1 million in 2022. Adjusted product gross profit margin for 2022 was 38%. Adjusted operating expenses were $357.1 million for the full year 2022, including sales and marketing expense of $88.6 million, R&D expense of $171.5 million, and G&A expense of $97.1 million.
Adjusted net loss for the full year 2022 was $191.8 million, or $1.29 per share, and adjusted EBITDA for the year was a loss of $91.5 million.
Moving to the balance sheet, we ended 2022 with cash of $241.5 million. Additionally, we have $100 million secured revolving credit facility which remains undrawn. As a reminder, Cue operate with no debt obligations.
Now, I'd like to move to our guidance. For the first quarter, we expect revenues of $20 million to $25 million. As you know, forecasting COVID testing demand beyond the near term is challenging. Therefore, we will limit our forecast to quarterly expectations.
In summary, the company continues to report better than expected revenue performance and deliver on our growth drivers as we continue to execute on our strategy to create connected and intuitive health solutions. While our balance sheet is strong, we understand the challenges of the current macroeconomic environment and took action to reduce expenses in an effort to preserve cash.
While we are not giving formal guidance beyond Q1 revenue today, I would like to provide further commentary for modeling purposes. We continue to expect our COVID-19 molecular test to generate the vast majority of our revenue in the first half of this year. And we anticipate that new products will begin to contribute revenue in the second half of 2023 in line with our portfolio diversification efforts.
As a result, broader gross profit margin is expected to be slightly negative during the first half of this year. However, on a cash margin basis, which excludes certain non-cash items such as depreciation, margins are expected to remain positive. We anticipate margin improvement in the second half in line with higher expected volumes.
For cash, first quarter cash burn is expected to be similar to Q4 on an adjusted basis. Cash utilization is planned to decrease as we move through the year, benefiting from both lower costs and additional revenue streams.
We expect cash savings associated with a cost reduction plan will be approximately $100 million on an annualized basis. We believe that the strong cash position of our balance sheet and our ability to manage spend will allow us to avoid the need to enter the capital markets in 2023.
With that, I would like to thank you for your attention. And I'll now turn the call over to the operator for questions.
Question-and-Answer Session
Operator
[Operator Instructions] First question that we have is coming from Tejas Savant of Morgan Stanley, your line is open.
Tejas Savant
Hey, guys, good evening. And thanks for the time here. Ayub, one for you on the menu progress. Can you just remind us, how do you think about sort of time to reimbursement following FDA approval? And as you think about the tougher macro backdrop here and potentially weaker sort of consumer spending trends? How are you thinking about the rollout for your readers, and subscriptions in '23? Any adjustments to pricing that you're contemplating this year?
Ayub Khattak
Thanks for the question, Tejas. So, with regards to reimbursement, our near term menu, three tests that we've already — four tests that we have already submitted to the FDA, and the three additional ones we plan on submitting this year.
The reimbursement situation is already plumbed into the point of care. So that's obviously a big opportunity for us to talk about it in the past that the point of care, urgent care, doctor's offices, and you've seen a lot of consolidation in the provider space recently. And they all need testing. So we do see a great opportunity for the reimbursement that's already there for that and it's aligned very nicely to our existing test menu expansion plan.
So, as we look forward, there's, when you look at the pricing, and you look at the reimbursement model there, I think our pricing is nicely in our cogs and the way that we've already structured our manufacturing are well aligned with, with what the market is expecting. And so we're feeling good about our strategy there.
Tejas Savant
Got it. That's helpful. And then do you have any sense, when you expect to hear back from the FDA on the Flu and Flu plus COVID multiplex test following your submission? And it sounds like from Aasim's comments like you're not expecting any non-COVID sort of respiratory revenue in the fourth quarter? Is that correct? And should we expect that to start coming in at a lower level in 2Q and then ramp from there into your end?
Ayub Khattak
So the dialogue with the FDA has been really positive, we feel really confident that in the second half of this year, we'll have the non-COVID revenue. So with the broader respiratory offering. So, well, the submissions, we put in very high quality submissions with what we thought was very good clinical data, and we feel is momentum now with FDA. So, but we don't have anything to announce today. We do think that we're in good shape to get these approvals, and we're feeling confident about it.
Tejas Savant
Got it. And then on the sample collection expansion that you just announced here? Are you thinking of this is essentially another channel by which you can get more patients onto Cue Care? Or is this potentially a standalone revenue generator, any color you can share on the economics that are for you guys versus the lab that runs the sample, and what's assumed in your '23 guide and just help us think about sort of the value proposition and how you're differentiating it versus folks like LabCorp or Everly or one of those players in the market?
Ayub Khattak
Yes, we see the expanded test kits as a very important complement to the Cue Health monitoring system. Both are infused with Cue Care. Cue Care is the clinician element that is part of the sort of total platform. And it allows just actionability for whatever diagnostic results are there. So, our mission to empower people with this information, let them live their healthiest lives. It's really consistent with that by giving them more information now.
And so, when we look at expanding the platform, and from the beginning, we really wanted to be able to provide more information, and be able to still make that very accessible and convenient. So by having these test kits, we really opened up a new area for ourselves. It is for product, portfolio diversification, there's revenue diversification, and it's a great on ramp for our customers. And you know, we've had a lot of feedback from the customers that they want more menu for the Cue Health monitoring system, but also just more products. And so really looking forward to rolling this out.
Aasim Javed
Yes, Tejas, Aasim here. I'll add that our guidance for the first half is predominantly COVID revenue. And this is still early, right, we just announced this. This is still early as we have more to share at the appropriate time we'll share that.
Tejas Savant
Got it. Thanks, guys. Appreciate the time.
Operator
Thank you. One moment, while we prepare for the next question. Our next question will be coming from Charles Rhyee of Cowen, your line is open.
Unidentified Analyst
Hi, this is Lucas on for Charles. I want to ask about the $100 million and expected OpEx reduction. Should we be thinking that $100 million comes off of your guys as 4x? I'm sorry, fourth quarter OpEx run rate, or rough of 3Q given the increased R&D spend in 4Q? And then how should we think about where that OpEx reduction falls in terms of company's sales and marketing, R&D and then general and administrator?
Ayub Khattak
Hi, thanks for the question. To start with, we have a strong balance sheet, we have over $240 million in cash, we have $100 million revolving credit facility that's untapped. We operate without any debt right now. And the good thing is if we think about our spend, from a manufacturing standpoint — manufacturing footprint is already been built. So that's in the rear view. And it's also forward compatible with the menu of tests that we're looking to get approved.
So as we think about that, and we look forward, we decided to execute on the cost reduction plan, understanding the macro economic environment, and the need to preserve cash, such that we don't have a need to enter the capital market in 2023. In terms of how that spend comes in, think about it as the savings kind of accumulate through the quarters.
Unidentified Analyst
Okay, appreciate it. And then, since launching Cue Care, can you guys give us a sense of how much revenue that's been able to bring as a platform as itself? Not just how it's resonating in the market, particularly in conversations with employers?
Ayub Khattak
Yes, so we see Cue Care as a really important foundational element to the platform. What it effectively does, it brings the clinician into the experience into the app into the web and allows for people to go from a diagnostic results to actionability instantly, very conveniently. And some of our early wins, like with Minnesota Department of Public Health, we announced that we have a contract with them that was renewed recently, that allow for any Minnesota and to access Cue free of charge, and to be able to talk with the clinician and get medication delivered.
And furthermore, when we look at just in general, the integrated Care platform that we've been building, the ability to have the clinician on the other side, have a test results, test kit for sexually transmitted infections for heart health and et cetera. It's a really important value add. So we're not really breaking out Cue Care as a specific revenue stream at this time. I think one way of thinking about it is that it's a really important value add to our existing tests and to the plan test menu.
Operator
Thank you. One moment while we prepare for the next question. Our next question is coming from Matt Sykes of Goldman Sachs. Your line is open.
Matthew Sykes
Hey, good afternoon, everybody. Thanks for taking my questions. Maybe just the first one, if you maybe help us out within the private sector, sort of what the current split is between sort of enterprise consumer and providers and kind of interested in given the reimbursement within the point of care channel, like what type of exposure do you currently have in point of care? And how are the sort of discussions proceeding with that particular end market?
Ayub Khattak
When we think about our revenue to-date, and as well as the guidance, I'd say, it's a combination of private sector within the private sector is the enterprise, the direct to consumer, as well as the provider. A couple of quarters ago, we gave some guardrails around how direct to consumer is performing, think about direct to consumer performing kind of similar proportions to the way it was a couple of quarters ago. But overall, our revenue that we exceeded our expectations was coming from across the board in the private sector exceeding our expectations.
Matthew Sykes
Got it. Thanks. And then just Aasim on just sort of expectations for cash burn this year understanding you've reduced the cost base quite a bit, but just sort of any sort of guidance you can give us for modeling purposes on that for '23?
Aasim Javed
Yes, as we said in our prepared remarks, our Q1 cash burn was similar on an adjusted basis to Q4 and then that cash burn is expected to decrease through the year such that we wouldn't need — our expectation is we wouldn't need to enter the capital markets. We're very conscious about the macroeconomic environment. And we will continue to moderate spend while executing our strategy so that we don't have to enter the capital markets in this fiscal year.
Matthew Sykes
Got it. Thanks very much.
Operator
[Operator Instructions] Our next question is coming from Mark Massaro, of BTIG. Your line is open.
Mark Massaro
Hey, guys, thank you for the questions. I just wanted to clarify with the revenue recognized from the deferred with the U.S. Department of Defense. Can you just confirm does that mean that that contract has likely run its course? I guess my real question is, are you expecting any material orders from the DoD going forward?
Ayub Khattak
Hey, Mark. So the conclusion of this first contract with DoD, yes, I think that's a safe assumption that that was — that's the conclusion there. I think as we look forward, we do think the public sector remains active in wanting to mitigate the effective transmitted infections, including respiratory infections, including sexual health infections, we're seeing various states stepped up and into the role of helping protect their citizens by offering services like Cue Care, for example, in Minnesota.
And we do still, work with states and for the actual Cue Health monitoring system, and the COVID-19 test cartridges as well. So as we open up new product areas, we do think that there's more opportunity to interact with the public sector. And then in the long term, we have been able to build this production capacity, in part with governments, this contract, and that is for compatible with the rest of our menu. So a lot of great things came out of this agreement that we've had with DoD, we built a lot of great infrastructure that will serve us into the future and serve the nation with this capability.
Mark Massaro
That sounds great. And then, maybe a follow up on the kids business. You know, I think some of us are certainly appreciating the fact that this is a compliment, doesn't overlap with your point of care strategy. Though there is competition in this space. And so I think we're trying to figure out, how much revenue you can drive from this, understanding that there are some other players in the space and just maybe how differentiated do you think getting results on the Cue app might be, in what ways Ayub can you market this to really be different than some of the other modalities?
Ayub Khattak
Yes, great question. So, as you rightly pointed out, this is a compliment to the Cue Health monitoring system, with the Cue Health monitoring system we can deliver this really accurate molecular information at the point of care or in the home and have it integrated with EMRs and or allow for Cue Care experience to deliver treatments on the back of a diagnosis. So, really happy about that.
But then being able to complement that with this 13 other tests that we rolled out, what that allows us to do is, there is a market for that that already exists, and people want different folks want different things, and they want broader panels they want, they don't mind waiting a little bit more time. And so you really want something for both parts of the market, that's going to lead to more engagement overall, that's going to allow for just there to be more content for people to consume on the platform.
So we think that it's part — it's an important part of just expanding the product portfolio, and giving more products to people for their different needs. So, for example, nine members sexually transmitted infection panel, you can provide your sample and be able to get the information and then be able to literally get the right treatment delivered to your door. And you don't have to — you can do all that from the privacy and convenience of your own home.
So I think its a great offering on the Cue platform. And we think that over time as we expand the offering, it's just a great compliment, and we want to drive engagement, we want to drive more products for our customers.
Mark Massaro
Excellent and awesome. Congrats on the promotion to CFO, I think I heard you say that we should expect gross margins to turn negative think in the first half of 2023. Is it right to think that, if you get approval of Flu, and other non-COVID testing revenue in the back half of the year, that gross margins could inflect positively again, is that a fair assumption?
Aasim Javed
Thanks, Mark. Pleased to be here as a CFO talking to you. Yes, as far as gross margin goes, you're right. In the first half of the year our guide was be slightly negative. But again, that does include non-cash items such as depreciation. So on a cash basis, we do expect the first half margin to be positive. And then as we get more volume, margin would improve. So the margin does track with volume. As you get approvals and we get more volume, we'd expect margins to improve.
Mark Massaro
All right, sounds good. I'm looking forward to the launch of the Flu test later this year. But thanks for all the time.
Aasim Javed
Thank you.
Operator
Thank you. This concludes today's conference call. Thank you all for participating. You may disconnect your lines and everyone have a great evening.