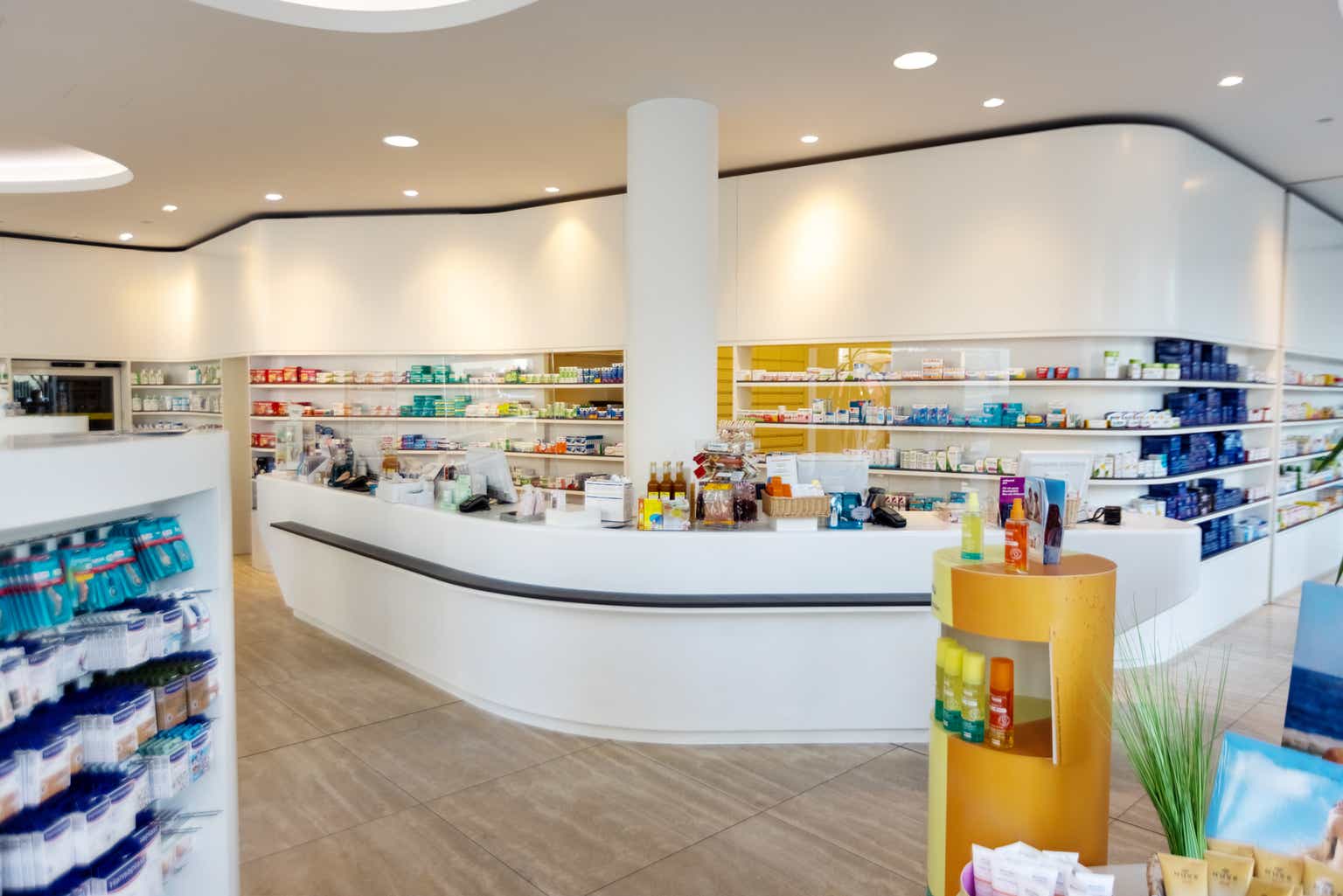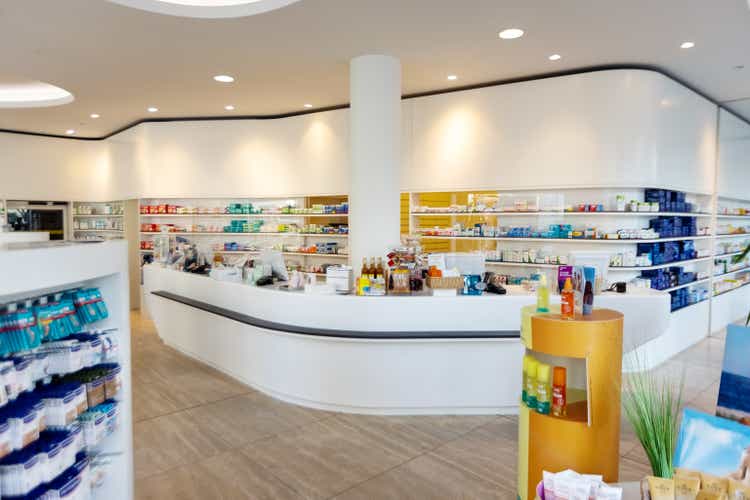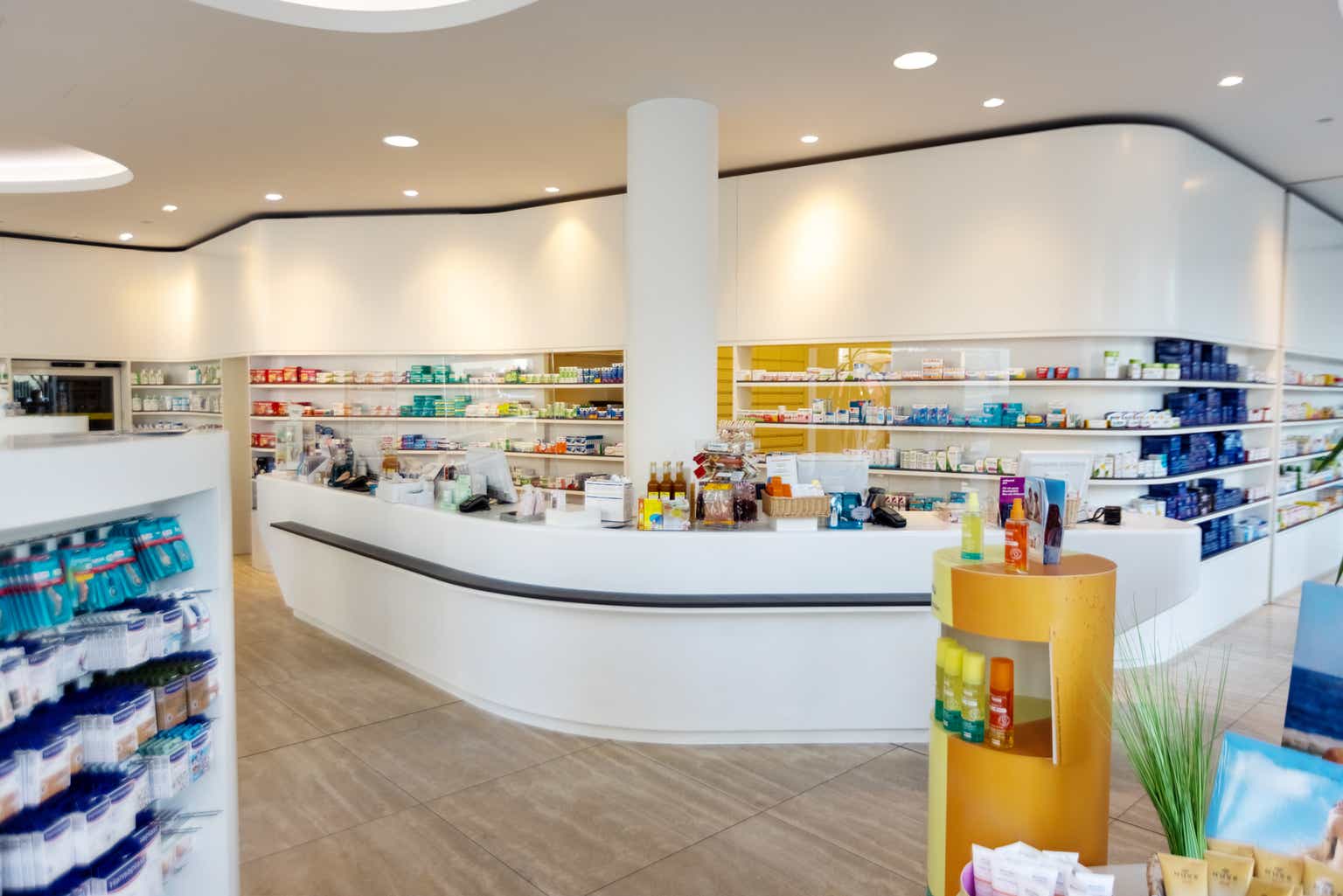 Thesis
I remain positive on CVS Health Corporation (NYSE:CVS) following its acquisition of Oak Street Health, Inc. (OSH), which I see as a positive move with promising short-term, medium-term, and long-term prospects. Despite the expected initial dilution, I believe that the long-term benefits of combining CVS and OSH will generate substantial value. Moreover, I expect that the company will experience strong growth in 2025 and beyond, driven by improvement in its Stars rating, earnings contribution from OSH, benefits from Signify Health, Inc. (SGFY), and sustained growth from Caremark. I keep a Buy rating on the stock with a December 2023 price target of $109 derived from an assumed forward PE multiple of 12x and consensus estimated EPS for FY24 of $9.09.

2023 Outlook
CVS's Q4 result beat market expectations, and during the analyst call, the management provided some guidance for 2023. The HCB/Aetna guide was slightly softer due to a conservative MLR assumption, with CVS guiding to a ~70 bps year-on-year increase. The HCB/Aetna 2023 enrollment commentary was largely in line with expectations, with expected headwinds from Medicaid redeterminations offset in part by improved 2023 Exchanges assumption of 900k-1 million members.
CVS is still committed to its primary care strategy and is considering various potential primary care targets, but it remains open to other opportunities, such as home health and investments in Carbon, Monogram, and Array. The company plans to close the SGFY deal in 2023 and is not worried about SGFY's revenue concentration with HUM and UNH.
As the Covid-related profits decrease, CVS will need to focus on driving organic growth and implementing care delivery strategies in 2023 and beyond. The pharmacy business is expected to have strong underlying market trends, but there is also some uncertainty regarding macro and labor costs. For CVS, enrollment growth in Medicare Advantage in 2023 will be crucial, as revenue streams in 2024 are expected to be weak due to the 2023 Star ratings result.
OSH is a Key Part of CVS's Long-Term Healthcare Strategy
CVS has fulfilled its commitment to acquire a primary care asset by purchasing Oak Street for $10.6 billion. Oak Street has a large presence, is tech-oriented, utilizes a value-based care approach, and concentrates on the Medicare Advantage market. OSH's acquisition is a good strategic fit for CVS; however, it will take time to fully realize the transaction's potential, which postpones CVS's goal of achieving double-digit earnings per share growth until 2025.
Oak Street provides a value-based care model for patients in the Medicare Advantage market, which is worth $350 billion. The company has 169 centers in 21 states, serving 159,000 members through its team of 6,000 employees, including 600 providers. The majority of its revenue comes from risk-based (capitated) contracts, with the largest portion coming from Humana (36%), followed by WellCare (17%), and Cigna (9%). CVS plans to expand Oak Street's center count to 300 by 2026 and generate $500 million in savings by implementing a multifaceted growth plan that includes increasing retention, improving economics, cross-selling, and reducing costs. Oak Street will continue to work with all payers after the acquisition, although it has a stronger relationship with Humana (HUM), which leases 57% of its centers as of 2022.
CVS will purchase Oak Street Health's outstanding shares for $10.6 billion at a price of $39 per share, and the deal is anticipated to close by the end of the year. While financing details are still unknown, CVS's debt expenses and interest income on cash balances will impact Oak Street's expected dilution. The acquisition aligns with CVS's long-term objectives, including 200 basis points of growth from healthcare delivery or buybacks. By 2026, CVS plans to have over 300 centers with "embedded" EBITDA of $2 billion, according to Oak Street's definition, which excludes overhead expenses per center and stock-based compensation. Oak Street will continue to operate as a payer-agnostic firm, and founder Mike Pykosz will remain as CEO.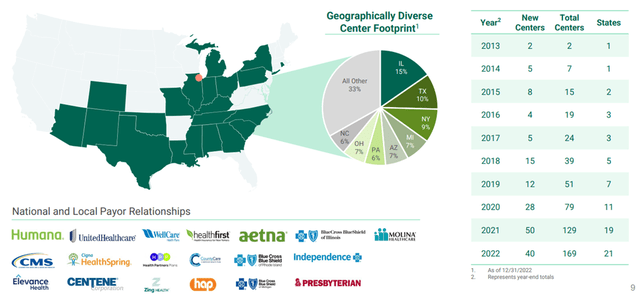 EPS Accretion Will Take Time
CVS predicts that Oak Street will reach break-even in the fourth year and boost earnings per share in the fifth year, which appears plausible based on an analysis of the expected contributions in the future. Using Oak Street's anticipated growth projections for the 2023 cohort over the next five years, with the number of centers increasing to almost 400 by 2023, results in a revenue estimate of $1.3 billion in 2028. To arrive at a net figure, overhead expenses per center are expected to decrease at a similar rate to that experienced in recent years. Considering stock expenses, interest expenses, and projected savings, a contribution of approximately 5 cents is expected in 2027, with a contribution of 20-30 cents to earnings in 2028.
Valuation
CVS's unique integrated model can reduce healthcare costs by using data analytics, improving patient engagement, and transferring care to lower-cost locations. The stock has been trading at a discounted multiple compared to the past and is trading at a substantial discount to the market. I keep a Buy rating on the stock with a December 2023 price target of $109 derived from an assumed forward PE multiple of 12x, which is in line with the company's historical average multiple of the past ten years and consensus estimated EPS for FY24 of $9.09.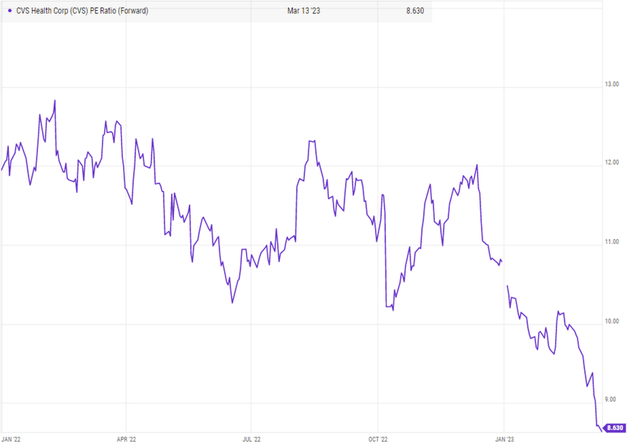 Final Thoughts
The merger between CVS and Aetna puts the company in a position to balance out the slower-growing retail and pharmacy benefits management (PBM) segments with the rapidly expanding Aetna business. This is likely to speed up growth and position CVS as a significant healthcare partner in the future. CVS's acquisition of Oak Street aligns with the company's long-term healthcare strategy; however, EPS accretion from Oak Street is expected to take time, with break-even in year four and EPS contribution in year five. The stock is trading at a deep discount, and I keep a Buy rating with a December 2023 price target of $109 derived from an assumed forward PE multiple of 12x and consensus estimated EPS for FY24 of $9.09.