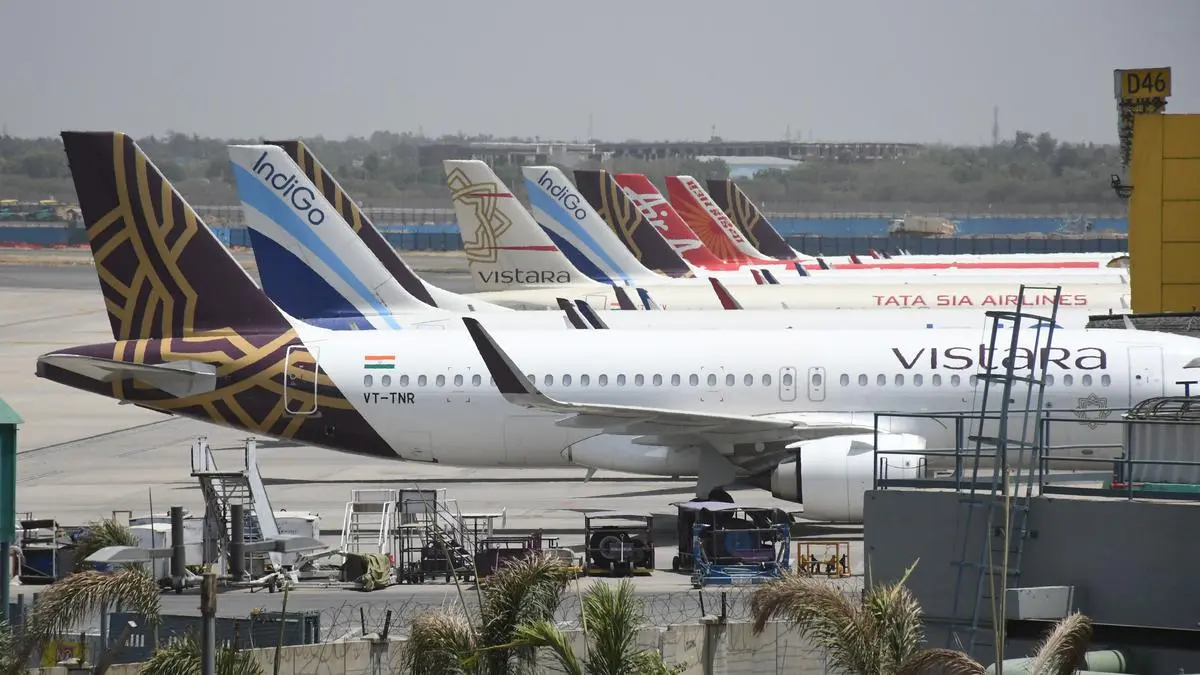 Overcrowding and parking are no longer issues confined to roads and car parks. With airlines multiplying fleet capacity, airports too are facing parking problems.
GMR Group's airport arm, Delhi International Airport Ltd ( DIAL) has written to the civil aviation authorities seeking their intervention to remove 40 grounded aircraft from its premises. Sources said the grounded aircraft have been parked at the airport for the past couple of years, with no rentals. Given that the other airline operators are expanding, DIAL would like to offer them parking spaces instead.
"DIAL currently has at least 40 parked aircraft from different operators. A lot of these are grounded due to engine issues and the others are disputed aircraft. In most cases, parking and housing charges haven't been remitted yet," a top DIAL official said.
Aircraft from Jet Airways continue to be parked since 2019 after its grounding whereas Go First has 13 aircraft parked at DIAL due to engine issues with Pratt and Whitney. The parked aircraft also include smaller jets used for charter. In some cases, DIAL has secured its payments with bank guarantees. However, in other cases, it is struggling to get remittance from the aircraft owners.  
According to the Airport Authority of India's tariff list, parking and housing at major airports like Mumbai and Delhi airport could cost anywhere between ₹45,000 to ₹ 1 lakh per day. The tariff is decided according to the weight of the aircraft, the duration of parking, and the airport itself. Parking slots at major airports in metro cities cost the highest but are also the most sought after due to connectivity.
"With Air India, Akasa, and IndiGo adding capacity, and bringing in more aircraft, the airport could lose potential customers who are willing to pay, unlike the others who haven't paid at all. Hence, we wrote to the authorities' intervention," said a DIAL official.