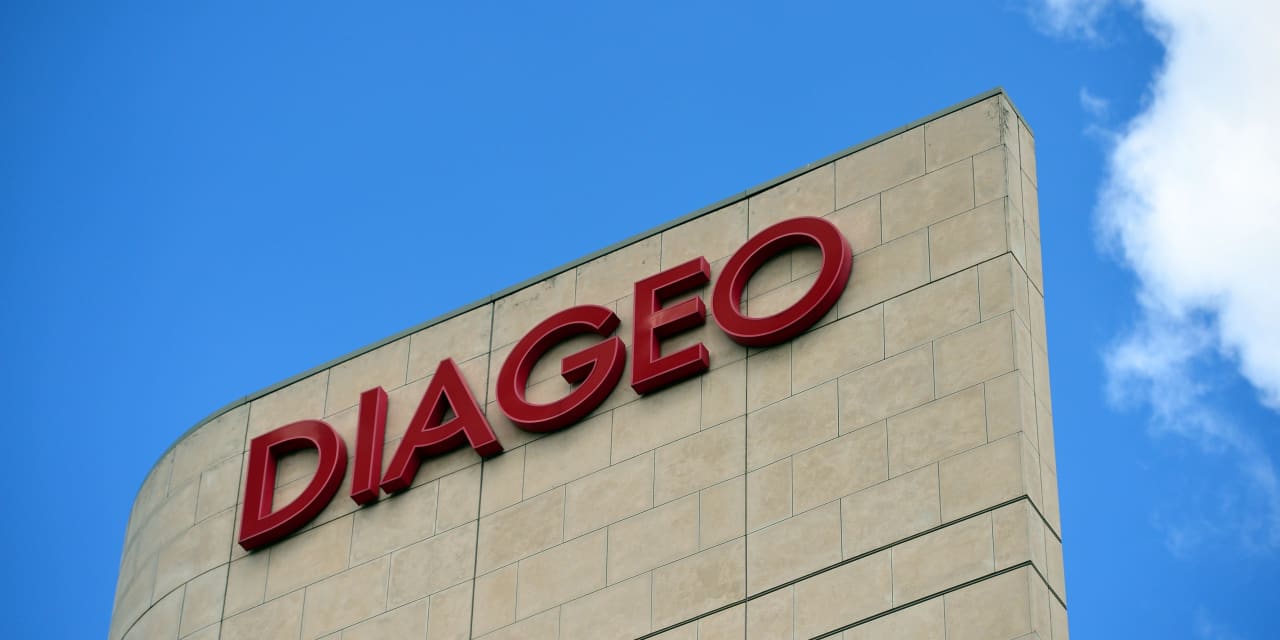 Diageo PLC
DGE,
-3.69%
said Thursday that pretax profit rose in the first half of fiscal 2023, supported by better-than-expected sales volumes due to higher prices, and raised its dividend payout.
The London-based maker of Johnnie Walker Scotch whisky, Guinness stout and Smirnoff vodka made a pretax profit of 3.06 billion pounds ($3.73 billion) for the six months ended Dec. 31 compared with GBP2.72 billion the prior year.
Organic net sales grew 9.4%, above the company-provided market consensus estimate of 7.9%, reflecting organic volume growth of 1.8% and a positive price mix of 7.6% mainly driven by price increases across all regions.
It added that super-premium-plus brands–its most expensive category–contributed 57% of net sales and drove 65% of the organic net sales growth.
Net sales rose to GBP9.42 billion from GBP7.96 billion the prior year. A consensus estimate taken from FactSet and based on three analysts' projections saw Diageo's net sales at GBP9.22 billion.
"We have delivered targeted price increases across all regions, enabled by our expertise in revenue growth management and supported by strong consumer demand for our brands. This, combined with our culture of everyday efficiency, has allowed us to increase our investments," Chief Executive Ivan Menezes said.
Operating profit rose to GBP3.16 billion from GBP2.74 billion a year earlier supported by cost control despite increased inflation.
The board declared an interim dividend of 30.83 pence a share, up from 29.36 pence declared a year ago.
Looking ahead of the second half, the company said it remains confident in the resilience of the business and in its ability to navigate volatility as it expects operating environment to remain challenging.
Diageo backed its guidance of organic net sales growth in the range of 5% to 7% and organic operating profit growth in the range of 6% to 9% for fiscal 2023 to fiscal 2025.
Write to Michael Susin at michael.susin@wsj.com