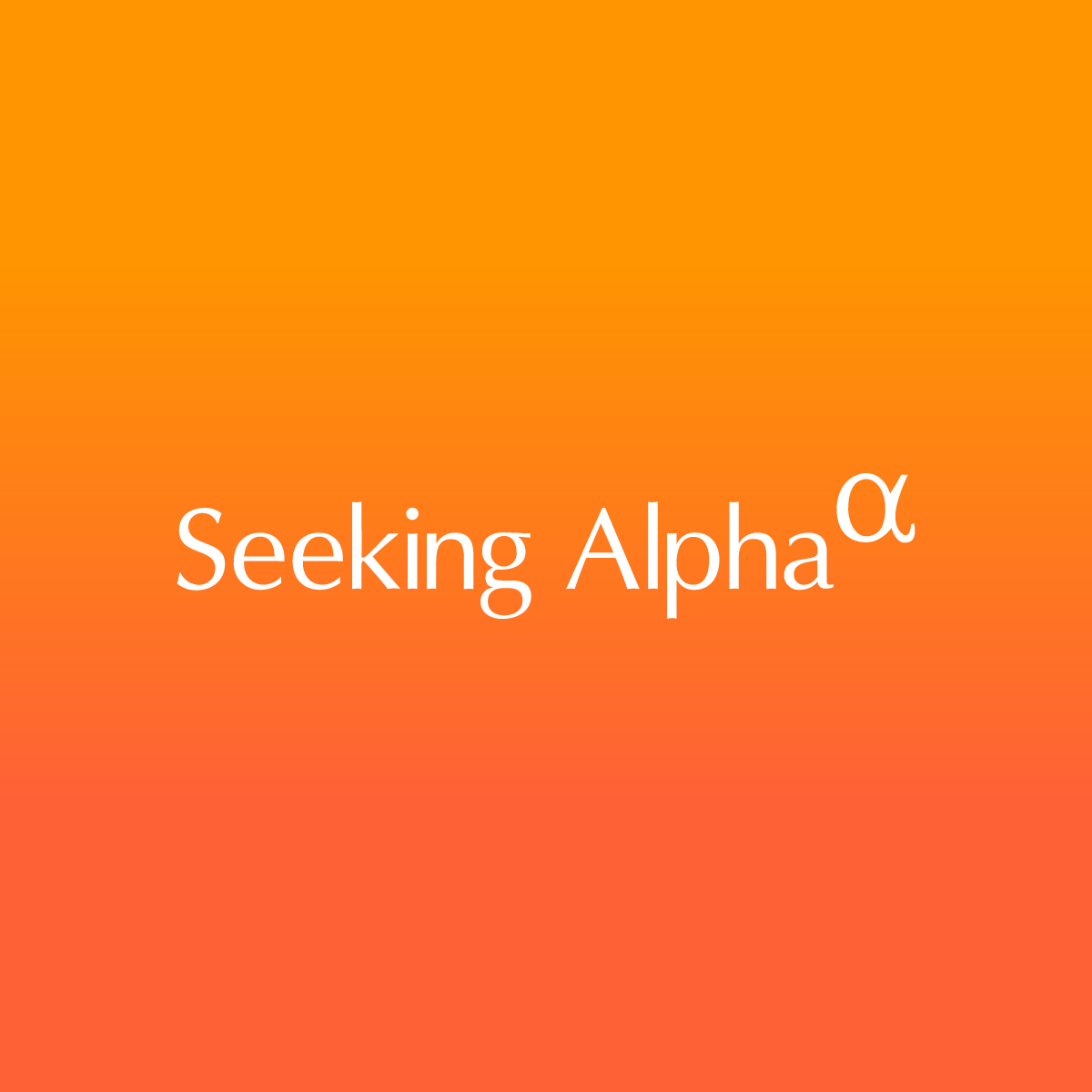 GeneDx Holdings Corp. (NASDAQ:WGS) Q4 2022 Earnings Conference Call March 14, 2023 4:30 PM ET
Company Participants
Tricia Truehart – Head IR
Katherine Stueland – CEO
Kevin Feeley – CFO
Conference Call Participants
Brandon Couillard – Jefferies
Matthew Sykes – Goldman Sachs
Vidyun Bais – BTIG
Joseph Flanagan – Cowen
Operator
Thank you for standing by, and welcome to GeneDx' Fourth Quarter 2022 Earnings Conference Call. [Operator Instructions]
I would now like to hand the call over to Head of Investor Relations, Tricia Truehart. Please go ahead.
Tricia Truehart
Thank you, Latif, and thank you to everyone who is joining us today on this call. I'm Tricia Truehart, Head of Investor Relations at GeneDx. On the call today, we have Katherine Stueland, Chief Executive Officer; and Kevin Feeley, Chief Financial Officer.
Earlier today, GeneDx released financial results for the fourth quarter and full year ended December 31, 2022. A copy of the press release and our fourth quarter earnings slide deck are available on the company's website.
Before we begin, I'd like to remind you that management will make forward-looking statements within the meaning of federal securities laws, which are made pursuant to the safe harbor provisions of the Private Securities Litigation Reform Act of 1995. Any statements contained in this call that relate to expectations or predictions of future events, results or performance are forward-looking statements. Actual results may differ materially from those expressed or implied in the forward-looking statements due to a variety of factors.
Additionally, these forward-looking statements, particularly our 2023 financial guidance, our expectations for revenue growth, gross margin and profitability over the next several years and our expected cost savings and reduction in cash burn involve a number of risks, uncertainties and assumptions. For a list and description of the risks and uncertainties associated with GeneDx' business, please refer to the Risk Factors section of our latest Form 10-K filed with the Securities and Exchange Commission and the other documents filed by us from time to time with the SEC. We urge you to consider these factors and you should be aware that these statements should be considered estimates only and are not a guarantee of future performance.
During the call, we may discuss certain non-GAAP financial measures. For reconciliations of the non-GAAP measures to GAAP financial measures as well as other information regarding these measures, please refer to our earnings release and other materials in the Investor Relations section of our website. This conference call contains time-sensitive information and is accurate only as of the live broadcast today, March 14, 2023. GeneDx disclaims any intention or obligation, except as required by law, to update or revise any financial projections or forward-looking statements, whether because of new information, future events or otherwise. And with that, I will turn the call over to Katherine.
Katherine Stueland
Thank you, Tricia. Before I dive into Q4 and full year performance, given the many recent changes in GeneDx, I'd like to provide a brief overview of our company today and our strategy going forward. First, we have a new name and a new ticker symbol. We're proud to now be GeneDx and to be trading under WGS and known to our vision of bringing the benefits of whole genome sequencing to everyone.
Since emerging from the NIH 2 decades ago, we have built a reputation for being the team you can count on to diagnose the most difficult to diagnose patients. Since then, we have built the industry's leading rare disease panels, exome and genome fueled by our proprietary genomic interpretation platform. This platform delivers actionable insights to clinicians with a higher and more definitive level of confidence while reducing the number of unknowns and analyzing genetic code, resulting in more diagnoses for more patients. Combining this with the Centrellis platform from Sema4, we can leverage clinical data in a way that adds critical layers to our understanding of disease, including phenotypic information, symptoms, family history and longitudinal data.
Our team has worked diligently, systematically and intelligently to execute on our mission going forward. In late 2022, we turned to a new strategic direction, exiting the reproductive health and somatic oncology testing business, which we believe will enable GeneDx to scale the profitability in 2025. Today, we announced 2022 pro forma revenue of $171 million from this go-forward business of GeneDx, and we have already guided that we expect to generate revenues between USD 205 million to USD 220 million in 2023.
Last year, on a pro forma basis of the continuing GeneDx business, we delivered almost 40% growth with 40% gross margin with expectations to continue to grow in 2023 and beyond. GeneDx' ability to interpret data has been the key to unlocking the next phase of clinical genomics born from over a decade of constructing our proprietary data sets. To date, we have analyzed more than 400,000 exomes, almost 1/4 of which were analyzed in the past year, and we're doing more each and every day. This snowball effect of accumulated GeneDx data identifies more pathogenic signing that others miss, as our genomic sequencing analysis generates less uncertainty and a higher diagnostic yield compared to multi-gene panel-based test.
We're in a perfect storm of commercial opportunity. While we've been building our own capabilities, there's been an expansion of clinical and practice guidelines and coverage policies across the healthcare space, which are enabling the adoption of exome sequencing for a wide range of patients. In the past two years, several new medical guidelines have been issued, recommending exome and genome sequencing as a first step for patients with congenital epilepsy, neurodevelopmental disorders and intellectual disabilities. These physician recommendations have included the evidence that compared with standard genetic testing, exome and genome sequencing has a higher diagnostic yield and may be more cost-effective when ordered early in the diagnostic evaluation. Our team is working to convert physician ordering patterns from multi-gene panel tests to exome sequencing and a lot of these recommendations and continued education will continue to help modify their practice.
In addition, you may have seen recently that both UnitedHealthcare and Cigna, two of the nation's largest commercial insurers have adopted favorable coverage for exome and whole genome sequencing. As a result, tens of millions of patients now have covered access to our services. So as physician adoption increases, cost of sequencing declines and the payer community further adopts clinical guidelines, we anticipate that this may contribute to significant profitable growth of our truly differentiated offering.
The opportunity for GeneDx to drive biopharma partnership revenue from our data is significant yet still at an early stage. In 2020, 55% of novel new drug and biological approvals from the FDA were orphan drugs for rare diseases. The understanding of the data we have accumulated to date allows for the potential to ultimately accelerate treatment time lines and provide the best care possible. This data can also be integral in clinical trial design, drug discovery and development for biopharma companies. We're taking a pragmatic approach to working with partners to best identify how we can work together to deliver insightful and actionable information from a variety of sources. And while we believe our information and data business may be proportionately small today, it's an important long-term strategic growth opportunity.
We're also investing in clinical research and studies that will further demonstrate the value of exome and genome sequencing for newborns, including SeqFirst and GUARDIAN studies. These studies and others will add to the growing body of evidence that the GeneDx platform can generate significant new information and ultimately, lower the cost of treatment for difficult to diagnose rare disease and pediatric patients. With SeqFirst, we're generating clinical and health economic data in partnership with the University of Washington and Illumina. As presented at the American Society of Human Genetics Annual Meeting last October, the first phase of the study demonstrated that rapid genome sequencing in the NICU has the power to transform clinical approaches for critically ill newborns and therefore, improve overall health outcomes.
Our partnership in the GUARDIAN genomic newborn screening study, along leading researchers at New York-Presbyterian and Columbia is designed to demonstrate household genome sequencing of newborns can deliver important diagnostic findings associated with 250 genetic conditions. Importantly, we plan to provide an update from this study at this week's American College of Medical Genetics and Genomics Annual Meeting.
We're confident that for additional research collaborations across a number of areas, GeneDx will continue to provide benefit to patients, physicians and caretakers. We have recently been included in several publications that highlight the critical role that our genomic insights play in the delivery of informed patient center care. It also supports the identification, discovery and development of creating therapeutics to manage and treat rare genetic diseases. We submitted nearly 1/4 of all candidate gene submissions to a public database GeneMatcher in 2022 and collaborated on 63 publications involving new disease gene associations or expansion of genotype discovery.
And while our commitment to rare disease continues, we have also found that our genetic data has contributed to an improved understanding of the biology of more common disorders such as sleep apnea and can be applicable to much broader segments of the general population. The genomic data from these studies will become even more powerful when combined with our Centralis platform fueled by comprehensive and definitive data sets built over the last 10 years.
We believe we have a strong thriving business with differentiated best-in-class exome and genome analysis and capabilities to evaluate the insights that this data can provide. We believe that GeneDx will be the partner of choice for patients, clinicians, healthcare systems and biopharma companies.
I'd like to close my remarks by extending my sincere thanks to the entire GeneDx team, without whom these achievements would not have been possible. Importantly, with the $150 million that we raised in January, we are now fully funded with the capital required to realize our mission. On behalf of our team, we're grateful to our shareholders for the opportunity to do so. With that, I'd like to pass the call over to Kevin.
Kevin Feeley
Thank you, Katherine. This afternoon, I'll start by discussing financial results for 2022 and then turn to financial guidance for 2023. Our strategy to target high-growth, attractive gross margin areas of genomics is working. Our pro forma financial results from continuing operations, which I will now review combines the entirety of the GeneDx Diagnostic business with the data information and revenues from the legacy Sema4 business.
During the fourth quarter of 2022, pro forma revenues from continuing operations was $45.8 million compared to $34.7 million in the fourth quarter of 2021, an increase of 32%. The increase was driven primarily by growth in whole exome sequencing. Pro forma adjusted gross margin from continuing operations in the quarter was 41%, up from 35% in the fourth quarter of 2021. The expansion in margin was driven by our exome and genome testing, which have a more favorable margin profile than non-exome multi-gene panels. Whole exome sequencing accounted for 16% of total volume in this fourth quarter versus 17% in the fourth quarter of 2021.
For the full year 2021, pro forma revenue from continuing operations was $171 million, up 38% from $123.7 million in 2021. Pro forma adjusted gross margin from continuing operations was 39%, up from 35% in 2021. We expect to see continued margin expansion as volume mix continues to shift towards whole exome and whole genome tests.
Next, I will turn to financial results for the total company, which includes costs and revenues from the now discontinued reproductive health and somatic oncology businesses. Total company revenues in the fourth quarter were $61.4 million compared to $57.8 million in the fourth quarter of 2021. This increase results from the addition of GeneDx revenues, which were not present in 2021 on a reported basis, offset by a decline in revenues from the exit of the legacy Sema4 Diagnostic business and by a onetime charge to legacy Sema4 revenues of $16 million in the quarter related to a true-up to the final settlement agreement with a payer as previously disclosed in our public filings.
Turning to gross margin. I'll be referring to our non-GAAP results. When combined with the revenues and costs from the now discontinued reproductive health and somatic oncology businesses, total company adjusted gross margin in the fourth quarter and full year 2022 was 7% and 5%, respectively. The total company adjusted gross margin was way down, of course, by the discontinued Sema4 Diagnostic business, which had materially negative gross margins in the fourth quarter.
Total company adjusted net loss in the fourth quarter of 2022, inclusive of all activity, including the now discontinued operations, was a loss of $72.5 million compared to an adjusted net loss of $73.9 million in the same period of 2021. Within our total company unadjusted GAAP results for the fourth quarter of 2022, we recorded certain material cash and noncash charges amounting to $210.1 million related to the shutdown of legacy Sema4 reproductive health and somatic oncology and its related effects. These primarily relate to a charge of $184.1 million to write off the entirety of goodwill and the write-down write-off of inventory, fixed assets, lease right-of-use assets, along with severance charges, all related to legacy Sema4.
Our total cash and cash equivalents and restricted cash were $138.3 million as of December 31, 2022. In January 2023, we successfully closed a capital raise with $150 million in expected proceeds, and we believe we are fully funded to profitability in 2025. We have all the capital required to get there, and it is held at JPMorgan. The closing of approximately $7.8 million of the shares in our January equity financing is subject to shareholder approval under NASDAQ listing rules. We plan to seek shareholder approval for that in the coming weeks as well as approval for a reverse stock split in order to regain compliance with NASDAQ continuing listing requirements and an increase in the authorized shares subject to our equity incentive plan.
Turning to guidance. We are maintaining our previously issued 2023 guidance of USD 205 million to USD 220 million in revenue. Historically, we see the second and fourth quarter as our seasonally strongest. And given our recent commercial investments, we expect the second half of 2023 to outperform the first half proportionately. We expect to expand the gross margins in 2023 and beyond. We expect to use USD 95 million to USD 100 million of cash in 2023 for continuing operations and inclusive of servicing obligations of the exited businesses, the company's total cash burn in 2023 is expected to be in the range of USD 130 million to USD 145 million.
As our exited businesses wind down, we are already realizing a significant decline in our cash burn rate from previous levels, which we expect to evolve towards USD 20 million to USD 25 million per quarter by the end of 2023. We're in a strong position today with the opportunity in front of us to drive better patient care with our technology, continued growth and expansion and ultimately be good stewards for our shareholders. And with that, I'll turn the call over to Katherine for closing remarks.
Katherine Stueland
Thank you, Kevin. 2022 was a transformational year for GeneDx, and we're pleased with the acceleration throughout the year. We want to thank our customers, our team, our Board and our shareholders, all of whom make the work we do possible. We're excited for 2023 and beyond. I will now turn the call over to the operator for Q&A. Latif?
Question-and-Answer Session
Operator
[Operator Instructions] Our first question comes from the line of Brandon Couillard of Jefferies.
Brandon Couillard
Katherine, maybe just starting with the test volume mix. I mean if we look at just whole genome, whole exome plus the exome panel, it's about 24%, 25% of volume quarterly over the past year. How do you expect that to evolve in '23 just in terms of the volume mix overall?
Katherine Stueland
Yes. So I think the key strategy that we are deploying with our commercial team really is for how many patients can we be able to convert from channels to exomes and so that is one of the key performance indicators that we're tracking on a monthly and quarterly basis. That being said, the panels that we have are incredibly important and sometimes make even more sense than an exome. So as we think about where we're going to be a year from now, we would see a proportionately higher amount of growth on the exome side of things, as we continue to really drive the messaging about the reimbursement status.
We've recently learned that 4 out of 5 patients do not have to pay anything out of pocket for our exome, which is a huge message being able to take cost off the table. And with the data that we've generated that shows there's a higher diagnostic yield and fewer variants of unknown significance compared to multi-gene panels. We think that this is the right time to really more aggressively drive utilization of our best-in-class exome. So Brandon, I would say a year from now, we should be talking about a higher percentage of exomes really from an overall reimbursement standpoint as well as volume.
Brandon Couillard
Got it. Clearly, good to see United and Cigna expressing support for whole exome sequencing. Do you think those will be needle movers for your business in '23? Are those more maybe 24 catalysts? And just remind us what the guidance bets for volume growth for the year…
Katherine Stueland
Yes. So I do think that we'll see some uplift in the second half of the year from United and Cigna. But you're right. It takes a while to operationalize contracts and to educate and really put that in the hands of all of the ordering clinicians. So it's a longer pull in terms of being able to make sure that all of that messaging reaches the ordering providers who need to hear it and then actually implement it and start ordering. So I do think that we're really pleased to see United and Cigna step up and really respond well to data that we've presented to them that shows the importance of exome over multi-gene panels. But you're right, it does take a bit longer. So I think it's best to think about it as definitely upside in '24 with maybe some lift in the second half of the year.
Brandon Couillard
Got you. And then last one, Katherine. On the data business, how much are you willing to spend on that kind of opportunity that's really more in the out years, I feel like, in terms of revenue generation? And will we see any validating data points on that strategy that we should look forward to in '23?
Katherine Stueland
Yes. That's a really important aspect of the business that we intend to start proving this year. But most definitely, I think it's something that we can more fully realize in '24 and beyond. In the past, I would say the legacy team is really focused on investing quite a bit of R&D in order to get deals done. So kind of building a product and investing in that product development, the data sets, really deploying our data scientists in order to even try to secure a deal. What we're doing now is we're selling what we have. So the gross margins that we're doing on biopharma deals that are coming in today are north of 70%, probably more regularly north of 80%. They are smaller deals, but we've seen some nice momentum coming in as we've really refocused on smaller biotech companies where every week of clinical development matters. They're watching their cash as acutely as we are.
And so we're really happy to see some momentum and a strong pipeline from a new strategy that we put together in Q4 last year. We'd like to see continued momentum really build particularly in the second part of the year and then start working more collaboratively I would say, with some of the bigger pharma companies. I have been spending some time with them to really understand what it is that they're interested in. And I would say it's a little bit different than what we thought previously, yet we have exactly what they're looking for by way of data. So I'm really encouraged by that side of the business, but it's going to take some time. And I think in a year where our theme right now is under promised over deliver. So we want to make sure that we're sharing with investors what we have line of sight into.
Operator
Our next question comes from the line of Matt Sykes of Goldman Sachs.
Matthew Sykes
Maybe just following up on Brandon's first question. regarding the volume revenue mix split. I'm just curious, Katherine, you made some comments in the prepared remarks about conversion of the multi-gene panels to whole exome whole genome. And I know you've made a lot of investments in the past year in the sales force. I think you doubled the size and you kind of gave a number in terms of sales force productivity. I'm just wondering what level of incentives and how are you encouraging the commercial team in order to convert those multi-gene panels to whole exome, whole genome. Obviously, the evidence and guideline coverage helps. But I'm just wondering in terms of how you're rolling out that strategy across the commercial team in order to get that conversion up?
Katherine Stueland
Yes. So this is a really important element of the strategy here. One, when you think about who is most likely to convert, if somebody is ordering testing today and they're ordering a multi-gene panel. And so we've built a relationship with them. We are paying a higher amount for our sales reps once they convert to exome. On the non-experts who we may need to get them ordering a panel first, it's a bit of the first step of where we can now get them on exome. We're paying just a normal amount, but then the rep would get additional incentives once converting that clinician into an exome. So there's a lot of work that our commercial team is doing now and throughout Q1 that we're rolling out throughout the course of Q2 and through the remainder of the year.
As I mentioned earlier, we've had some really good data mining, both from a clinical data perspective, as I said earlier, data at ASHG that showed higher diagnostic yield, fewer [buses] compared to multi-gene panels, we've barely scratched the surface with getting that message out there. The 4 out of 5 patients not having it on a pocket with an exome. That has not been deployed yet. So we really have, I think, a lot of good messaging to work with backed by good data. But that's part of the reason why we're making this commercial investment now.
We are expanding to include some additional territories in Q1 to be able to further support our growth with the conversion strategy, but also in turn we bring new customers on board. And then we're also working on an enhanced service model that we think will only further play into that commercial leverage that we have. So last year, we landed with $3 million of revenue per [well]. We'd like to see that continue to increase. We think exome helps with that. And the service model and efficiency really helps us, I think, take each of our commercial dollars even further.
Matthew Sykes
Great. That's super helpful detail. And then Kevin, just on the gross margin, so I know the guidance for '23 calls for further expansion. You did 39%. I'm just talking about the legacy GeneDx. 39% just gross margin was exiting it, I think, at 41% for the fourth quarter. Like how should we think about the cadence of gross margins? And should we think of that 39% to 41% is sort of being the base to start from? Or are we kind of building from there? I'm just trying to get a sense for how gross margins contained throughout '23?
Kevin Feeley
Yes. I think starting there with the base Q4 being the base, I think as important than what is some really interesting and impactful projects we have to reduce cost, gain efficiencies, line of sight levers that we can pull to further drive down operating costs and COGS I think as important than anything is just crystallizing that mix shift that we talked about. Our exome products today operates at 60% gross margin. And total company gross margins weighed down by the multi-gene panel side of the portfolio. And so a natural evolution would be towards that 60% mark in the intermediate term as we see exome take over the predominant share of test mix.
I think the guide represented of an evolution of mix that we've seen step change, leaving things like average reimbursement rate at a company level to accrete as upside to our guide and our model, if that's helpful, Matt.
Matthew Sykes
Yes, that's great. And just one last quick one. Katherine, you mentioned the GUARDIAN study. Can you just remind us of the timeline? I know it's just starting out, but just kind of timeline, what we should be looking for in terms of mileposts on the way?
Katherine Stueland
Yes. We have one coming this week. We're really excited about it. ACMG in Utah, Dr. Wendy Chang is going to be presenting. We've got some early data that study enrolled relatively quickly, continues to enroll, but the first readout will be coming, I believe, I think on Saturday, maybe. So stay tuned for that. We'll, of course, have a press release on that. But really, really excited about the prospects for that, the receptivity of it. And importantly, some of the findings that we are able to garner just looking at our own data set at what age we were diagnosing patients comparing it to the GUARDIAN data. So stay tuned.
Operator
Our next question comes from the line of Mark Massaro, BTIG.
Vidyun Bais
This is Vivian on for Mark. So in Q4, it looks like you drove a whole exome and whole genome revenue growth of about 52%. And it looks like you drove a whole exome and whole genome volume growth of about 19% year-on-year. So just curious if you're expecting revenue growth to outpace volume growth in this segment here in '23? And if you could just speak to some of the moving parts as it relates to volume and price within this bucket?
Kevin Feeley
Yes, Vivian. So I think you're right about the overall revenue as it relates to price and volume mix. While we're not providing a split of our guide between price and volume. I think important to note that throughout 2022, we saw significant improvements in our reimbursement and revenue cycle collection efforts as well as continued momentum from a policy perspective, both across commercial payers and state Medicaid programs as it relates to reimbursement for exome. We've got about 6 states right now from a Medicaid program perspective that cover exome and whole genome fairly widely.
We need and expect to get closer to 50 over time than 6 where we stand today, and we'd expect to see that evolution over the next several years. Roughly 70% of commercial payers do have policy coverage for exome and genome of course, subject to certain medical criteria. And so while we expect robust revenue growth, I think it will come from a mix of volume as we activate products switch from multi-gene panels into exome. Our guide itself is not reliant on significant price accretion. But we might expect that given what seems like overwhelmingly positive wave of guidelines and recommendations coming out, which ultimately, over time, influence commercial policy coverage.
Vidyun Bais
Okay. Perfect. And you touched on this a little bit, but could you just remind us on what is contemplated in the guide in terms of upside from reimbursement wins. You've also spoken about a strong focus on conversion from multi-gene panels into exome. So just if you could speak to what degree of that is baked into the guidance?
Kevin Feeley
Yes. The way I think about the guide is reliance on relatively flat pricing. So not reliant on contracted price increases or new policy, leaving those for upside. Seeing overall average total company reimbursement rates increased, but solely as a result of mix shift into higher value exome and whole genome testing.
Katherine Stueland
And I would just add to that. I mean, I think and it's evident in last year's numbers, too. We do sell a lot of really important panels. And it takes a while to make sure that we're able to convince clinician to convert. So it's our #1 strategy, but I do think that it's going to take some time to do that. And so I would expect we're going to continue to see a really healthy number of panels. And as I said, panels play a really, really strategic role and being able to get people who have not been ordering. So think about a pediatric neurologist. They've started ordering from us or from a competitor on the panel side of things.
And they weren't ordering any genetic testing before, say, 2016, I think. So it's an important part of the mix, it's an important part of the guide. But once we get them started with that, we're confident it's better for patients, we've got the data showing a higher diagnostic yield. We've got the data showing that from a provider standpoint, fewer variants of unknown significance is really an important message to better patient care, easier for the clinician to understand and with reimbursement off the table, we think we've got what we need. But you're introducing a new strategy, and that takes time.
Operator
Our next question comes from the line of Joseph Flanagan of Cowen.
Joseph Flanagan
This is Joe on for Max. At a recent investor conference, you stated that you believe GeneDx will be able to own about 17% of the $3 billion pediatric and rare disease TAM by the end of the year. A couple of here, but I was curious, what percent do you own today and what must get accomplished in 2023 to get to about 17% by year-end? And then kind of how are you expecting that to translate to your top line?
Kevin Feeley
So the 17%, I'd say, is what we believe is addressable. It may not in this year, result in a shift to exome, but more so that's the percentage of patients in the market that we'd expect to have genetic testing. The amount of share we own in particular in an inpatient setting today, it's extremely low. We think that is the white space in which we can fill whereby less effective tests are either being ordered or not ordered at all from a genetic perspective. So the total share in that regard low single digits today.
What I would note is roughly 80% or more of all exomes produced by commercial laboratories in the U.S. in the last 12 months were run by GeneDx. And we would note that roughly 94% of all pediatricians in the U.S. who ordered an exome ordered it from GeneDx in the last 12 months. And so we know that when some has been ordered, GeneDx who dominates that space, now it's incumbent on us to effectively make a conversion for those such tests to be first in mind diagnostic given the clinical and economic benefits rather than where it's been reserved in the past, which is, frankly, a test of last resort that's leaving patient care behind.
Katherine Stueland
Thank you for clarifying that. And I would just further remind people that as we think about the pediatric segment, you're right on. There's two segments there, one of inpatient, our rapid testing one is outpatient, which is fast, but it's not our rapid, that outpatient opportunity is the predominant focus, and it's a massive opportunity for us. So I think the inpatient is truly in its nascency. There's some really good, I would say, competitive focus in that area. So we know that it's an important element of the strategy moving forward, and that's going to be one that we have to continue to build with more and more data, including SeqFirst and other collaborations like that.
Joseph Flanagan
Got it. And then part of the issued guidance was a turn to profitability in 2025. I was curious if you could just speak to a rough revenue or gross margin level that would allow GeneDx to get past that breakeven for…
Kevin Feeley
Yes. I mean we haven't provided specifics on the out years per se. But I think in large part, it comes with confidence that the base level product in which we aim to make our predominant product that being exome and whole genome operates at 60% today, we know we have room to improve that. And so with mix evolution and then further improvements to drive exome, then further upside to the base diagnostics business is building that relatively nascent data business that we have today. The data business today represented about 5% of total company revenue from continuing operations in 2022, we expect it to stay at about that level of proportionate total company revenue in '23. But the deals that we've been signing recently, all operating in that 70% to 90% margin range. So as we see the data business start to make meaningful contributions to our business, it will help us evolve towards a level of profitability in early 2025.
Operator
Thank you. I would now like to turn the conference back to Katherine Stueland for closing remarks. Madam?
Katherine Stueland
Excellent. Well, thank you all. We appreciate all of the good questions. Excited to spend this year, providing important updates on our progress and continuing to educate investors about the important role that we are playing in diagnosis of disease, opening up access to it, having a healthy business and really staying focused on driving the kind of volume that is good for patients, but also good for our company. And we look forward to talking to you at a future conference. Thank you.
Operator
So this concludes today's conference call. Thank you for participating. You may now disconnect.