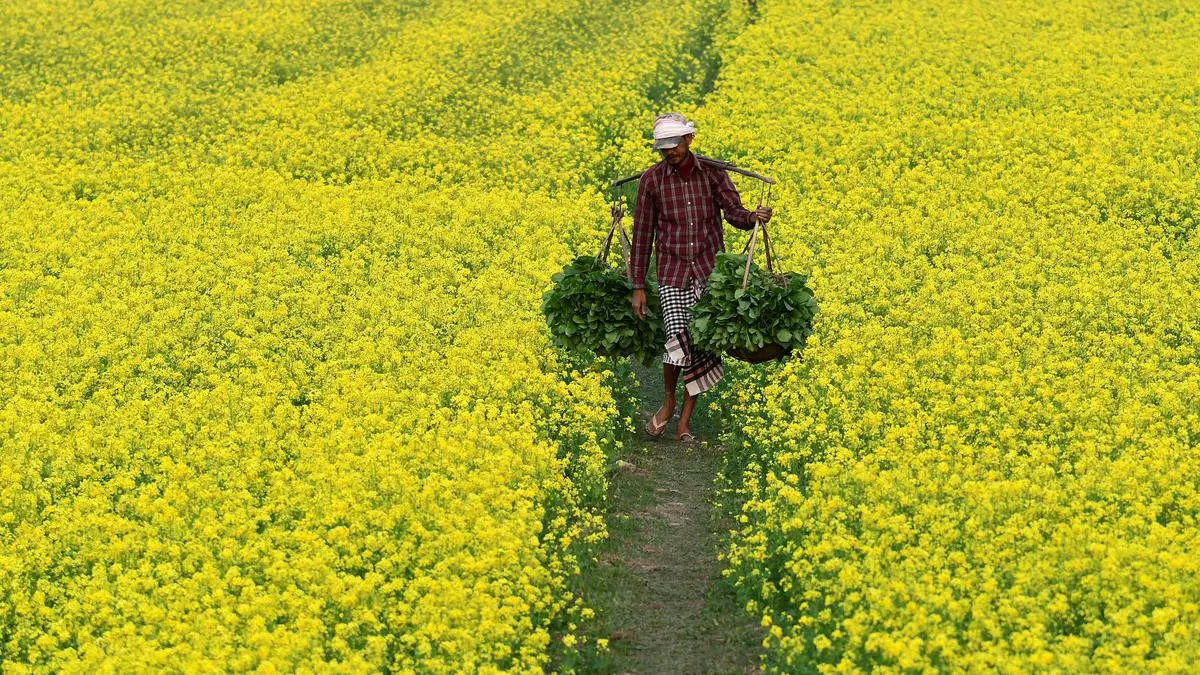 The weather bureau has advised farmers in the north, west and central parts of the country to harvest mature mustard, chickpea and vegetables at the earliest and store the crops in a safe place in view of isolated thunderstorms/ lightning/ squalls and hailstorms expected during March 15-17. It has also asked wheat, mustard and pulses farmers in Madhya Pradesh and Maharashtra to harvest their mature crops.
In an advisory, the India Meteorological Department (IMD) on Wednesday said that support should be provided to banana bunches with bamboo sticks or polypropylene sticks, and staking for newly planted vegetables/ creeper vegetables. "Use skirting bags or aluminium coated paper to protect grape bunches from rains," it suggested to farmers in central Maharashtra.
All farmers should avoid irrigation and any kind of chemical spray due to rainfall expected in the next few days, it said.
"We have issued the advisory for farmers as isolated thunderstorms, lightning, squall and hailstorm have been predicted over sub-Himalayan West Bengal, northeast on March 15, over east Madhya Pradesh, Chhattisgarh, Telangana, central Maharashtra during March 16-17 and over Bihar, Jharkhand, Gangetic West Bengal on March 17," said an IMD official.
Meanwhile, rains and high velocity icy winds and lightning lashed many parts of Himachal Pradesh on Wednesday evening. The local weather office has issued a yellow warning, predicting thunderstorms and lightning, accompanied by hailstorms at isolated places in the low and mid-hills of Kangra, Kullu, Mandi, Shimla, Solan and Sirmaur districts on March 16, and a wet spell until March 21.
Also read: BL interview. Wait for IMD's April forecast for more accuracy on monsoon: DG
"While high temperatures, which could have adversely affected the standing wheat crop, has been ruled out, the recent forecast for a hailstorm has created some apprehensions of crop damage. Though hailstorms are normally not uniform over a field, the extent of damage cannot be predicted," said S. K. Singh, a former agriculture scientist.
Isolated hailstorm activity is likely to be seen over Jammu and Kashmir, Ladakh, Himachal Pradesh on March 16-17, over Uttarakhand during March 15-19, over Haryana and west Uttar Pradesh on March 17, and over north Rajasthan during March 17-19, IMD said in a bulletin.