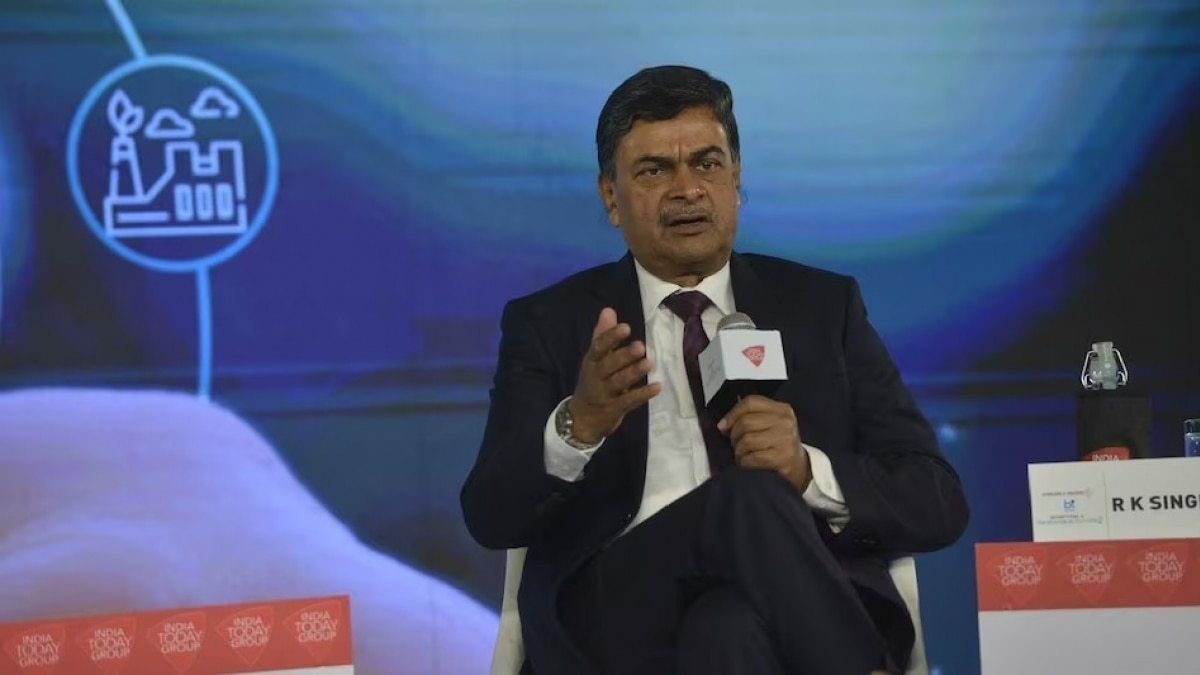 In a clear message to developed Western economies, India's minister for power & new and renewable energy RK Singh on Thursday said the country would continue focusing on leveraging conventional sources of energy while also aggressively expanding its renewable energy capacity. And in pursuit of that goal, the country wouldn't buckle under the pressures of what he termed "international energy politics".
"We have about 52,000 megawatts (MW) of thermal capacity under construction. Incidentally, if battery [storage] does not become cheaper, I'll need to add more thermal and hydro capacity and I make no bones about that," he said while addressing captains of India Inc. at industry chamber CII's annual session in New Delhi.
Also read: 'We achieved COP21 pledge 9 years in advance,' says Power Minister R K Singh
Taking a dig at the West, he said that people who were earlier lecturing India on shutting down its fossil fuel capacity suddenly changed tack in the aftermath of the Ukraine conflict once they started facing natural gas shortages. "If the energy security is provided in a clean way it also has to be affordable. If not, then fossil fuels will be used just as the developed world is using them. The only difference is that since we have coal we use coal, you have [natural] gas, you use gas; you have shale [gas], you use shale," said Singh.  He stated these days representatives of the Western governments were unable to come up with satisfactory responses when he countered them on their energy strategy. 
Affirming that India would soon have one of the largest green hydrogen capacities globally, the minister was critical of heavy subsidies being rolled out by countries such as the US to their own producers. "The so-called developed world that lectured us on free markets has started putting up barriers without any shame. And those barriers are huge with one country giving subsidy equivalent of three dollars!" he noted.
Singh said the US had the advantage of money printing since the world used the dollar as the reserve currency. Adding the EU had displayed a similar mindset, he said India would have to negotiate such challenges unperturbed.  "There's no right or wrong. If anyone tells you how this or that is morally wrong, just wait for the circumstances to change. What was morally wrong for them yesterday would not be morally wrong then," he asserted.
Highlighting the Indian industry's role in adding power capacity, Singh said the government was simultaneously looking at introducing penalties for developers missing the scheduled commercial date of operation (SCOD) for power projects. 
Under the proposed framework, the developer missing a deadline the first time would be barred from bidding for new projects for an entire year. If the same developer missed another deadline, he would be barred from the bidding process for five-long years. The minister said that he was also trying to push the case for another production-linked incentive (PLI) scheme for grid-scale battery storage.