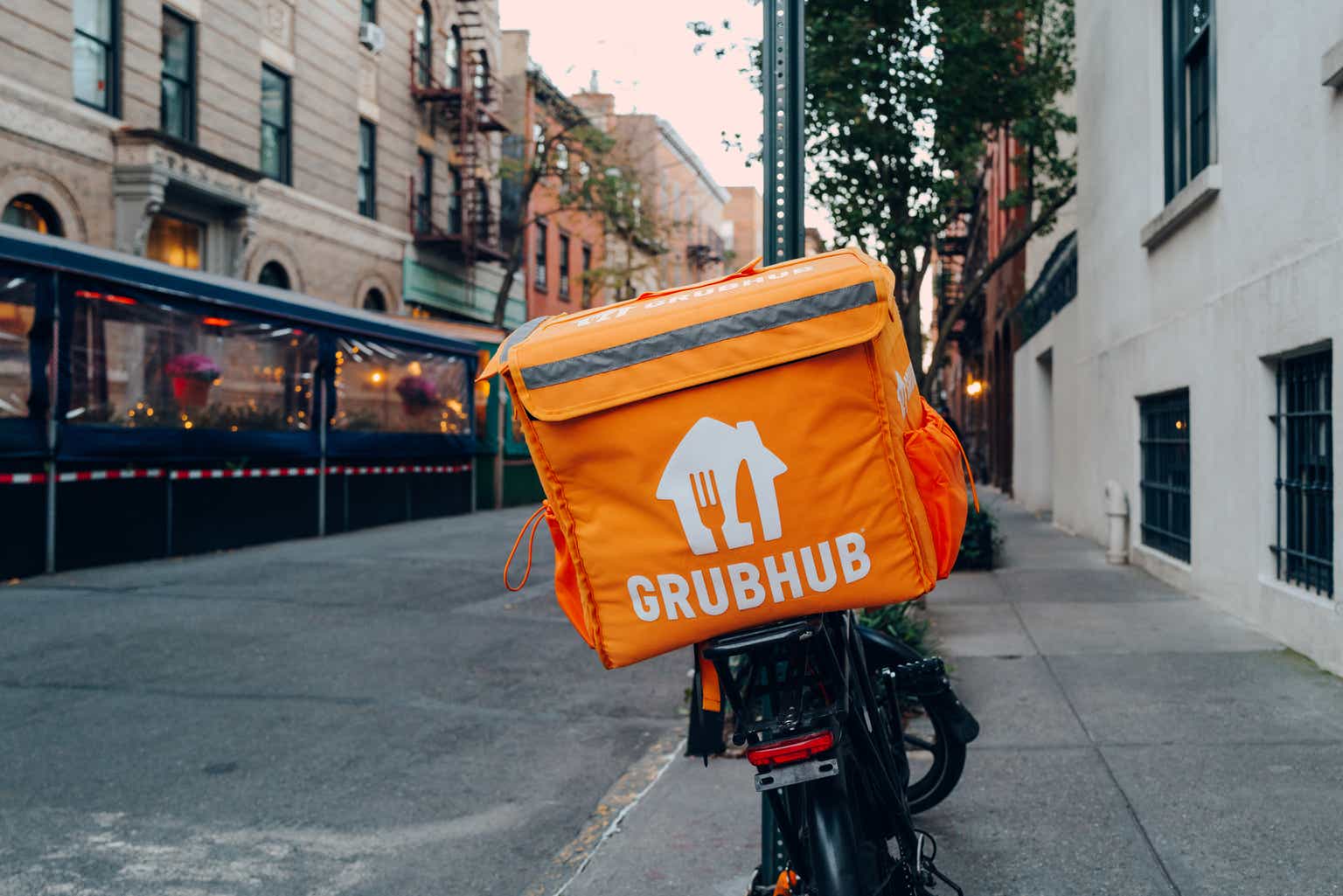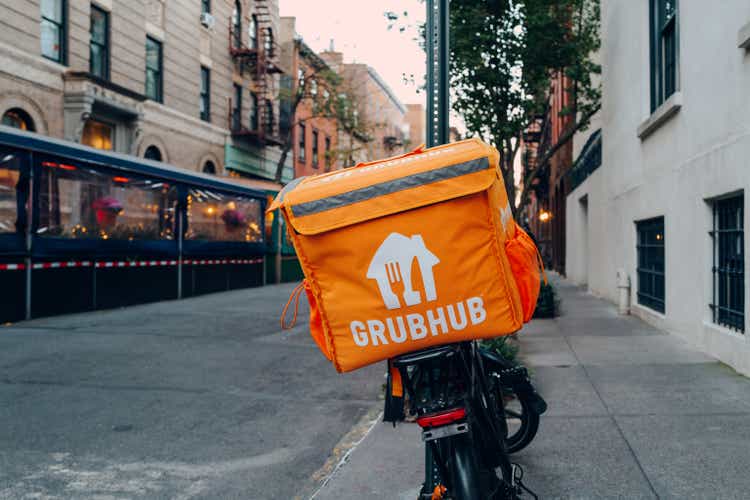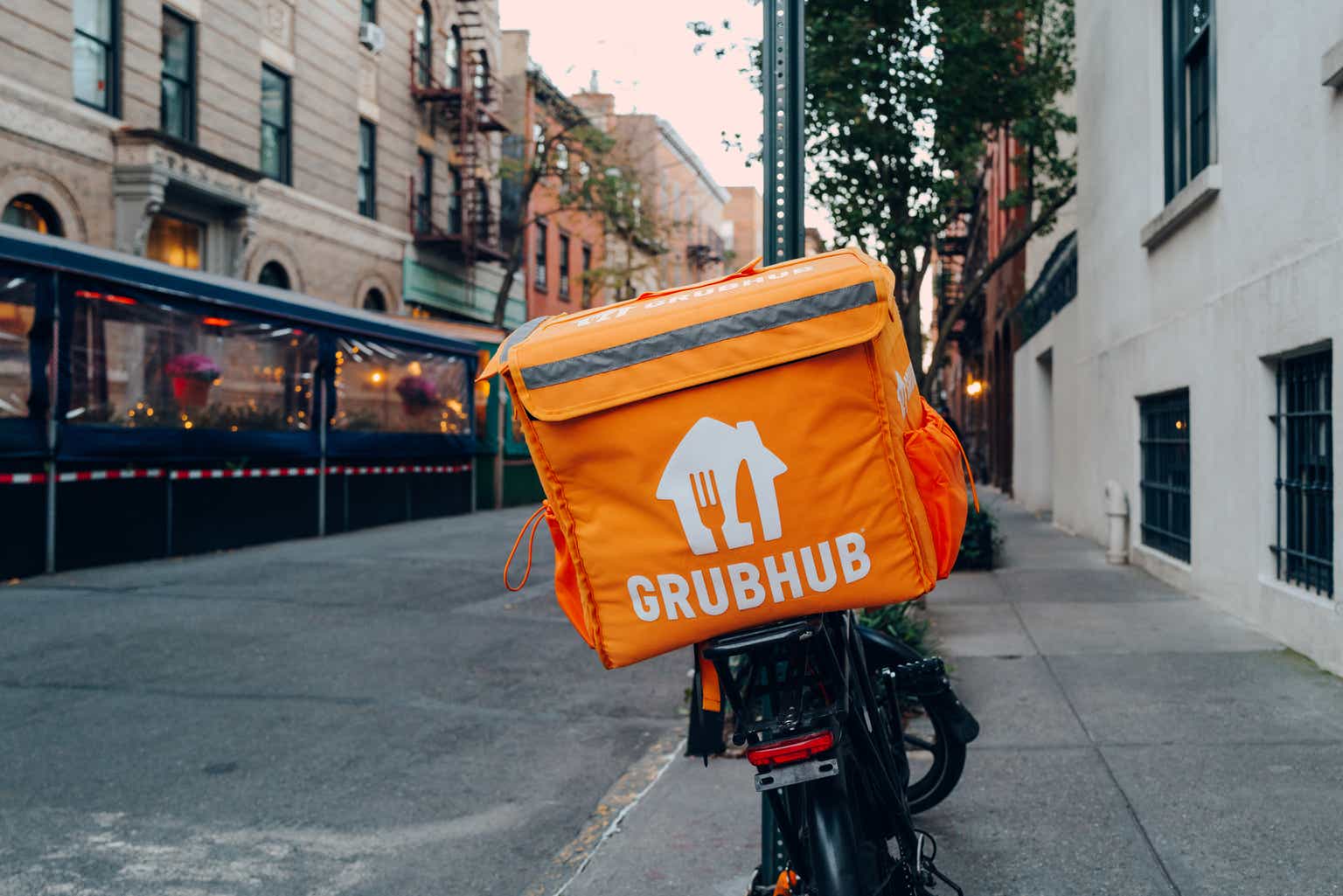 This is an instrument change
This is one of those instrument changes that we need to keep on top of. So, not a particular recommendation to invest in or not invest in this particular company, Just Eat Takeaway.com (OTCPK:JTKWY). Of course, we can think about that too, and some parts of the decision tree will depend upon whether we wish to do so.
The basic point here is that JTKWY is about to disappear. A year back, the company delisted their ADR program from NASDAQ. After the necessary 12 months of low trade volumes on the OTC, it's now possible for them to close the program altogether. File a Form 15F that is:
After the delisting and the mandatory 12-month waiting period from the date of delisting, Just Eat Takeaway.com has now met the criteria for the deregistration of its securities under the Exchange Act and therefore intends to file a Form 15F with the SEC.
Well, OK. Not hugely exciting, obviously, but of at least some interest to those who currently hold JTKWY. Because, of course, the delisting will mean that it can no longer be sold. So it rather becomes dead money.
Not that that's entirely and wholly true. You can sell anything at a price, even a stock that has no listing. But there will be a very large discount to whatever intrinsic value might be when trying to do so.
So, do something
Thus, any holders need to actively do something about this. Even if it's just keeping an eye out for the letter from your broker.
For, what should happen – should note, but we all know bureaucracy – is that the sponsoring bank of the ADR should convert into the underlying. So, that's one of the Amsterdam (AMS:TKWY) shares for each 5 of the ADR that is JTKWY. This isn't a great deal of use to those whose brokers don't trade foreign shares, of course. It's also not a great deal of use to certain American investors. SEC rules around the holding of non-registered in the US securities can be a real pain.
But do what?
One option is simply to sell out of the position altogether, collect the money and redeploy. That's simplest, certainly, but might be unappealing for many.
The argument here about Just Eat is that such food delivery does seem to be a permanent part of our modern world now. But also that this specific company was very much overvalued on those hopes of the new economy. And also of the obvious boom in delivery that took place in lockdown. To be followed by the awful realisation that the boom wasn't a permanent change in habits, it was a lockdown-driven one.
But are we over-gloomy now about prospects? That's the issue for those who would prefer to be in the stock. That the change is permanent, it's just not as much as was expected. That the reaction on the downside has been too much and that there will be a recovery.
This could, of course, happen. I'm not about to assign a probability to it but getting the cost base right-sized for the revenue is a good start to making a business profitable. So, with management reducing the cost base to meet beliefs about current revenue opportunities, this could happen. Note the could there.
So, TKAYF?
There is another American quote for Just Eat (OTCPK:TKAYF). This is a broker-sponsored trade in the Amsterdam stock. So, American settlement, American rules for margin and all that. That this trades at 5x the price of the ADR is merely that the ADR is one-fifth of the Amsterdam stock.
Or TKWY?
There is also the idea of being directly in the Amsterdam stock but that leaves everyone with settlement problems. Not difficult ones, just more than the simplicity of trading in something American registered. There can also be, for certain American investors, difficulties in something that's not SEC registered.
Finally, here, there is that exchange rate issue, Amsterdam is quoted in Euro. That's just a fact, so FX issues do come into play. But trading in TKAYF leaves those details – not the price effect, the details – on the broker side, trading in TKWY on our side.
Doing nothing is not an option
The disappearance of JTKWY is going to mean that something will happen. Even if we do nothing as current holders, we'll be sold out to the underlying as the ADR disappears. Or, perhaps, our grandchildren find a broker certificate and wonder what the heck that was.
We do need to do something, therefore. We can ask the ADR bank to transfer us into the underlying. But we can't ask them to put us into the US broker-sponsored stock. We have to sell and then buy in order to do that.
Which option to take is up to the individual, of course.
Prices
One thing we might note is that TKWY is down 5 and some % today – as I write – and JTKWY is down some 5 and a bit percent too. The $/€ rate has moved a tad, as it always does. Those two are tracking each other reasonably nicely then, as they should. There's trade of perhaps 280k pieces of JTKWY (again, as I look and type). TKAYF on the other hand hasn't budged at all. Perhaps due to trade being 171 pieces (yes, that low, again at my pixel time). We might think that makes the broker-sponsored stock overpriced right now, and we might even be right. But it also tells us that perhaps we don't want to move into something so illiquid. Even given the difficulties, perhaps the Amsterdam quote is the one for us.
My view
I'm agnostic about the stock itself. I can see the values of both stories. That home delivery of food was an idea that just doesn't scale Or that it was all too hyped, then lockdown made it look rich pickings. But once the business is right-sized, then it'll do fine. After all, Domino's is really a hot food delivery business, not a pizza joint, and they've been doing fine for years.
My point though is not about that story nor what should our position be, rather, there's an instrument change happening here, and holders of that are about to disappear JTKWY has to do something. Quit the position by selling the instrument, accept the European underlying stock or – least likely, – recreate the position with TKAYF.
Why I'm wrong
Well, about the instrument, I'm not. Given that I'm entirely each way on which choice or position to take, it's difficult for me to be proven wrong there either.
The investor view
The US ADR of Just Eat is about to disappear. There is a broker-sponsored version of the Amsterdam listed stock, but liquidity there is pitiful (proven by it not even moving against a 6% change in the underlying). Anyone currently holding the ADR needs to do something about it. And if the desire is to keep the position, then it seems like having to deal with the foreign listed TKWY is likely to work out best.
The actual detailed advice that really must be followed. If you hold JTKWY then get in touch with your broker right away. There're only a couple of weeks to get the paperwork sorted before the listing vanishes.
Editor's Note: This article discusses one or more securities that do not trade on a major U.S. exchange. Please be aware of the risks associated with these stocks.