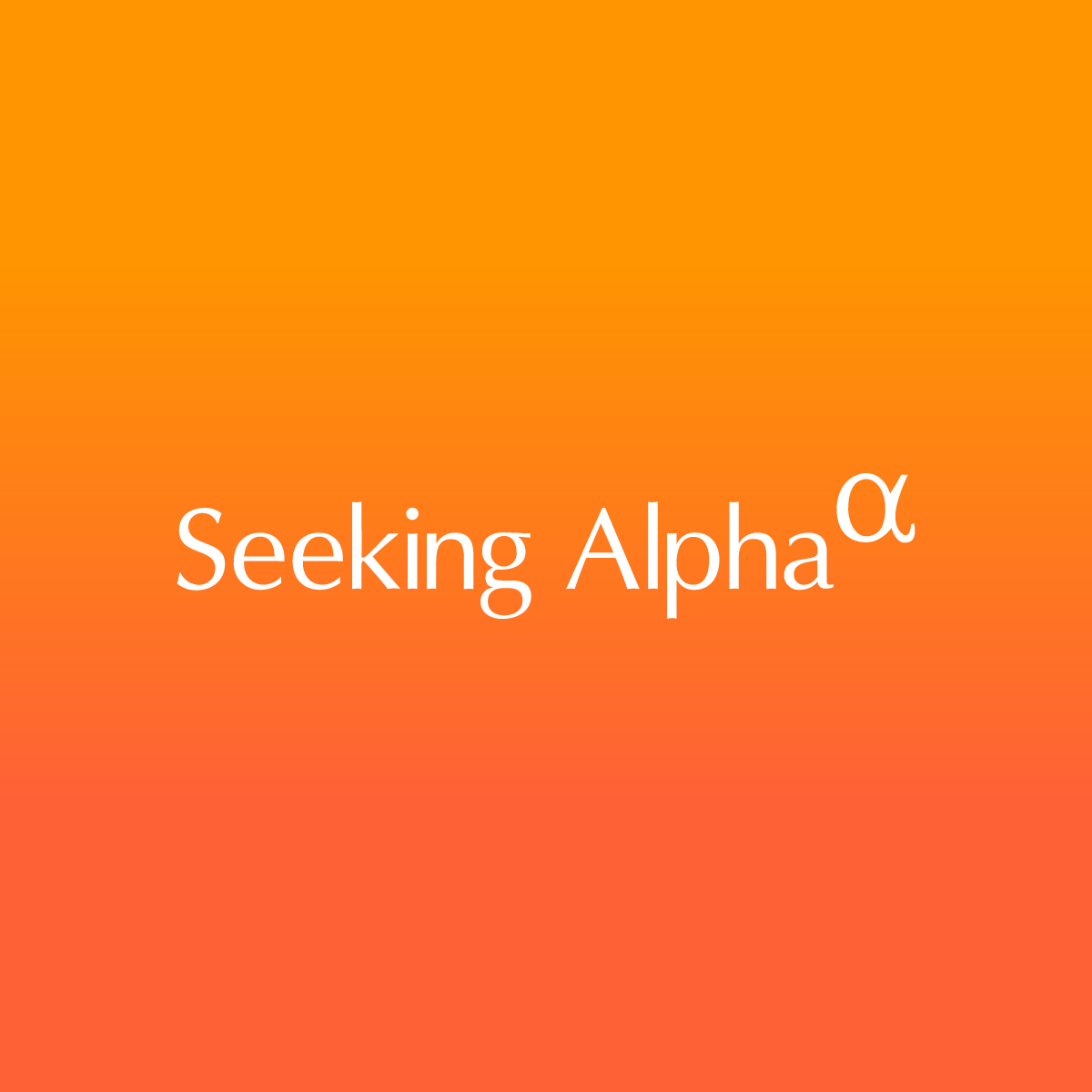 Ooma, Inc. (NYSE:OOMA) Q1 2024 Earnings Conference Call May 23, 2023 5:00 PM ET
Company Participants
Matthew Robison – Director of IR and Corporate Development
Eric Stang – Chief Executive Officer
Shig Hamamatsu – Chief Financial Officer
Conference Call Participants
Michael Latimore – Northland Capital Markets
Brian Kinstlinger – Alliance Global Partners
Matthew Harrigan – The Benchmark Company
Operator
Good afternoon. My name is Emma, and I will be your conference operator today. At this time, I would like to welcome everyone to Ooma's Fiscal First Quarter 2024 Earnings Conference Call. [Operator Instructions]
Matt Robison, you may begin your conference.
Matthew Robison
Thank you, Emma. Good day, everyone, and welcome to the Fiscal First Quarter 2024 Earnings Call of Ooma, Inc. My name is Matt Robison, Ooma's Director of IR and Corporate Development. On the call with me today are Ooma's CEO, Eric Stang; and CFO, Shig Hamamatsu.
After the market closed today, Ooma issued its fiscal first quarter 2024 earnings press release. This release is also available on the company's website, ooma.com. This call is being webcast live and is accessible from a link on the Events & Presentations page of the Investor Relations section of our website. This link will be active for replay of this call for at least one year. A telephonic replay will also be available for a week starting this evening about 8:00 PM Eastern Time. Dialing information for it is included in today's press release.
During today's presentation, our executives will make forward-looking statements within the meaning of the federal securities laws. Forward-looking statements generally relate to future events or future financial or operating performance. Our expectations and beliefs regarding these matters may not materialize, and actual results are subject to risks and uncertainties that could cause actual results to differ materially from those projected. These risks include those set forth in the press release we issued earlier today and those risks more fully described in our filings with the Securities and Exchange Commission. The forward-looking statements in this presentation are based on information available to us as of the date hereof, and we disclaim any obligation to update any forward-looking statements, except as required by law.
Please note that other than revenue or as otherwise stated, the financial measures to be disclosed on this call will be on a non-GAAP basis. The non-GAAP financial measures are not intended to be considered in isolation or as a substitute for results prepared in accordance with GAAP. A discussion of why we present non-GAAP financial measures and a reconciliation of the non-GAAP financial measures discussed in this call to the most directly comparable GAAP financial measures is included in our earnings press release, which is available on our website. On this call, we will give guidance for the second quarter and full year fiscal 2024 on a non-GAAP basis.
Also, in addition to our press release and 8-K filing, the Overview page and Events & Presentations page in the Investors section of our website as well as the Results page of the Financial Info section of our website include links to information about costs and expenses not included in our non-GAAP values and key metrics of our core subscription businesses. These are titled Supplemental Financial Disclosure 1 and Supplemental Financial Disclosure 2. Additionally, our investor presentation slides include GAAP to non-GAAP reconciliation that also provides resolution of GAAP expenses that are excluded from non-GAAP metrics.
Now I will hand the call over to Ooma's CEO, Eric Stang.
Eric Stang
Thank you, Matt. Hi, everyone. Welcome to Ooma's Q1 Fiscal Year 2024 Earnings Call. Thank you for joining us. I'm pleased to talk with you today about our Q1 accomplishments and our progress executing the many growth initiatives we have underway for FY '24.
We accomplished a good start to the year in Q1 with revenue growing to $56.9 million and non-GAAP net income, again outpacing our expectations at $4 million. We also grew cash in Q1 by about $1.5 million while investing in several growth initiatives. And consistent with our growth plans, we increased our head count and expanded the size of 1 of our office locations. With no debt and the financial flexibility to pursue our plans, I believe we are well positioned and off to a good start this year to capitalize on our growth initiatives.
Starting first with Ooma Office, which is our solution for small- to medium-sized businesses that has consistently been voted #1 by users in PCMag's annual user survey, we made good progress in Q1 on our strategy to introduce more advanced features, shift customers to higher tiers of service, increase our average revenue per user, expand the types and sizes of businesses we can serve and increase our market presence and sales reach.
Late in Q1, we announced several new features, which helped contribute to our highest ever adoption of our premium service tiers, Office Pro and Pro Plus. Approximately 55% of new customers in Q1, and now 27% of our installed base have selected one of these premium tiers. Our road map calls for further feature additions each quarter through the balance of this fiscal year as we continue to execute our strategy.
I'm also very pleased to highlight our just announced partnership with NexHealth to drive adoption of Ooma Office at dental and other health care practices. NexHealth helps thousands of dentists and other health care professionals improve front office efficiency, patient engagement and practice growth through a cloud-based patient experience platform that integrates with practice management systems.
In partnership with NexHealth, Ooma Office can now sync with patient information, so health care staff can view patient details in real time when taking or making phone calls. Significantly, the combination of our two best-of-breed solutions can bring true competitive advantage compared to other providers to try to do it all, but fall short on features and customer experience.
Ooma and NexHealth will promote the combined solution and introduce customers to one another. This collaboration is already underway, and Ooma and NexHealth currently have customers using our two solutions together. We estimate there are 500,000 health care practices in the U.S., which represents an exciting and, of course, very sizable market opportunity.
Regarding Ooma Enterprise, our strategy, as we've discussed, is to serve select verticals and custom opportunities where we can bring true differentiation versus other solutions and to build stronger channel sales representation to drive our growth. In Q1, we strengthened our channel sales team and deepened our corporate relationships for serving the hospitality vertical. We also made significant progress on the development and launch of a new vertical we are targeting and hope in Q2 to announce this vertical, along with a key partnership we intend to put in place to help address it.
Internationally, we grew significantly in Q1 by serving more users at our largest customer, with most of our growth occurring in Europe. As expected, Q1 was a significant quarter for growth with this customer. Looking ahead to Q2, our focus is on completing new development to enable expansion with this customer in Asia. As such, we don't anticipate much growth in users during Q2, and but we do expect to drive significant further user growth beginning in the back half of this year. We also intend to expand into additional regions beyond Asia before the end of this fiscal year.
Now turning to AirDial, which, of course, is our innovative, integrated solution to replace aging and expensive traditional POTS lines that serve critical business needs. We grow increasingly excited the more we learn and the more we engage with customers. We believe the market is vast, that customers are waking up to the need to act and that we bring true competitive advantage.
Our internally designed end-to-end solution allows us to solve difficult use cases and satisfy nearly all customer needs. In fact, it is not uncommon for us to meet customers who have had a bad experience with a competitive product and for whom we can demonstrate success. We set our control over the end-to-end architecture as a key advantage. We also believe we bring unique functionality, including our implementation of remote device management, our efficient cost structure for providing services and our high level of deployment and installation support.
We made great progress with AirDial in Q1 as we expanded our sales team and funnel of opportunities, extended the capabilities of our solution, streamlined deployment and installation added new partnerships and invested in increasing customer awareness. In addition to T-Mobile, AirDial is now also certified by AT&T, Verizon and U.S. Cellular to operate on their wireless networks. I believe we are executing well on our go-to-market strategy, including with our important partner, T-Mobile. And I'm pleased to report that we increased installations and grew our AirDial sales funnel substantially in Q1.
I'm also particularly pleased to report that U.S. Cellular has agreed to become a partner for AirDial. U.S. Cellular is the fifth-largest wireless carrier in the U.S. and operates in more than 20 states. They intend to resell AirDial through their sales channels by providing wireless connectivity in combination with the Ooma AirDial service as an integrated solution for customers. We believe this is an important program for them given their desire to grow their fixed wireless business and we are naturally excited that they have chosen Ooma. Implementation will take some effort, but planning is already underway. We hope and anticipate that U.S. Cellular will be in market and selling sometime this summer.
As is evident, we have a lot going on across Ooma, new features and growth for Ooma Office, new verticals and channel development for Ooma Enterprise, international expansion into new countries and commercialization of AirDial are all keeping us busy, but also have us excited about the future.
I will now turn the call over to Shig, our CFO, to discuss our results and outlook in more detail and then return with some closing remarks.
Shig Hamamatsu
Thank you, Eric, and good afternoon, everyone. I'm going to review our first quarter financial results and then provide our outlook for the second quarter and full year fiscal 2024.
We delivered another solid quarter with a total revenue of $56.9 million, at the high end of our guidance range of $56.4 million to $56.9 million. On a year-over-year basis, total revenue grew 13% in the first quarter, driven by the strength of Ooma business as well as the addition of OnSIP. In the first quarter, Business Subscription and Services revenue accounted for 56% of total subscription and services revenue as compared to 50% in the prior year quarter. Q1 product and other revenue came in at $3.8 million as compared to $3.6 million in the prior year quarter.
On the profitability front, the first quarter non-GAAP net income was $4 million, above our guidance range of $3.4 million to $3.7 million and represented 34% increase over $3 million in the prior year quarter.
Now some details on our Q1 revenue. Ooma Business Subscription and Services revenue grew 27% year-over-year in Q1, driven by user growth and the addition of OnSIP. Excluding the effect of OnSIP revenue contribution, Ooma Business subscription and services revenue grew 13% year-over-year. On the residential side, Subscription and Services revenue grew 0.3% year-over-year. As mentioned in our last call, the growth in residential subscription and services revenue in the first quarter was negatively impacted by approximately 4,000 Telo users churning during the quarter for a specific customer. Despite this onetime event, our relationship with this customer remains strong as we continue to expand our relationship with Ooma Business offerings for other users.
For the first quarter, total subscription and services revenue was $53 million or 93% of total revenue as compared to $46.7 million or 93% of total revenue in the prior quarter.
Now some details on our key customer metrics. We ended the first quarter with 1,225,000 core users up from 1,210,000 core users at the end of the fourth quarter. At the end of the first quarter, we had 449,000 business users or 37% of our total core users, an increase from 21,000 from Q4. Our blended average monthly subscription and services revenue per core user, or ARPU, increased 4% year-over-year to $14.28 driven by an increasing mix of business users, including higher ARPU Office Pro and Pro Plus users.
During the first quarter, we continued to see a healthy Office Pro and Pro Plus take rate with 55% of new Office users opting for these higher tier services which was up from 49% in the prior year quarter. Overall, 27% of Ooma Office users have now subscribed to our Pro or Pro Plus tier. Our annual exit recurring revenue grew to $209.8 million and was up 15% year-over-year.
A few words about our net dollar retention rate. As mentioned in our last call, effective in the first quarter of this fiscal year, we transitioned to a new calculation methodology or net dollar retention rate. With the majority of the subscription revenue now generated from Ooma Business customers, we believe the new methodology better reflects our operational performance during the reporting period and is more in line in alignment with the reporting practice of our industry peers.
Under the new methodology, our net dollar retention rate for the quarter was 99%. Had we used the new methodology in the fourth quarter of last fiscal year, net dollar retention rate would also have been 99%. There is a detailed disclosure of our new calculation methodology in the supplemental key metrics disclosure schedule that was published along with our press release today. The supplemental disclosure also includes comparable pro forma net dollar tension rate for the past four quarters using the new methodology.
Now some details on our gross margin. Our subscription and services gross margin for the first quarter was 73% as compared to 72% in the prior year. The improvement in subscription and services gross margin was driven by our increase in scale and a greater mix of higher ARPU business customers. Product and other gross margin for the first quarter was negative 61% as compared to negative 42% for the same period last year.
As mentioned in our last call, this year-over-year decline in the product gross margin was anticipated primarily due to the impact of certain higher cost components that we had to — we procured in the last fiscal year to stay ahead of the pandemic-driven supply chain issues. We continue to expect product and other gross margin for the remainder of fiscal 2024 to be negatively impacted for the same reason and estimate impact of such onetime excess component costs running through fiscal 2024 P&L to be $2 million to $3 million. On an overall basis, total gross margin for Q1 was 64% as compared to 64% in the prior year quarter.
And now some details on our operating expenses. Total operating expenses for the first quarter were $32.6 million, up $3.3 million or 11% from the same period last year. Excluding the impact of OnSIP, the total operating expenses increased $2 million or 7% from the same period last year.
Sales and marketing expenses for the first quarter were $16.8 million or 30% of total revenue, up 9% year-over-year, driven by higher marketing and channel open activity for Ooma Business, which includes AirDial, as well as the addition of OnSIP related expenses.
Research and development expenses were $10.8 million or 19% of total revenue, up 15% year-over-year from $9.4 million, driven by investments in new features for both Ooma Office and Ooma Enterprise as well as new products such as AirDial. A portion of the year-over-year increase in R&D expense was also attributable to the activities related to international expansion with our largest customer and the addition of OnSIP team members.
G&A expenses were $5 million or 9% of total revenue for the first quarter compared to $4.5 million for the prior year quarter. The year-over-year increase in G&A expenses was primarily due to an increase in personnel costs and the addition of OnSIP. Non-GAAP net income for the first quarter was $4 million or diluted earnings per share of $0.16 as compared to $0.12 of diluted earnings per share in the prior year quarter.
Adjusted EBITDA for the quarter was $4.8 million or 8% of total revenue and represented 24% increase over $3.9 million for the prior year quarter. We ended the quarter with total cash and investments of $28.4 million, which increased from $26.9 million at the end of Q4. Despite the seasonal challenge in the first quarter, we generated cash from operations of $1.3 million, which was up from $0.8 million in the same period last year. On the headcount front, we ended the quarter with 1,078 employees and contractors.
Now I will provide guidance for the second quarter and full year fiscal year 2024. Our guidance is on a non-GAAP basis and has been adjusted for expenses such as stock-based compensation and amortization of intangibles. We expect total revenue for the second quarter of fiscal 2024 to be in the range of $57.4 million to $57.9 million, which includes $3.5 million to $3.8 million of product revenue. We expect second quarter net income to be in the range of $3.5 million to $3.8 million. Non-GAAP diluted EPS is expected to be between $0.13 and $0.15. We have assumed 26 million weighted average diluted shares outstanding for the second quarter.
For full year fiscal 2024, we are reaffirming the prior guidance and expect total revenue to be in the range of $235.5 million to $238.5 million. The full year fiscal 2024 revenue guidance assumes subscription and services revenue growth rate of 18% to 20% for Ooma Business and Subscription and Services revenue growth of 1% for residential. In terms of revenue mix for the year, we expect 92% to 93% of total revenue to come from subscription and services revenue and the remainder from products and other revenue. We expect non-GAAP net income for fiscal 2024 to be in the range of $14.5 million to $16.5 million.
Based on this guidance range, we estimate our adjusted EBITDA for fiscal 2024 to be $18.7 million to $20.7 million or approximately 9% of revenue at upper end. We expect non-GAAP diluted EPS for fiscal 2024 to be in the range of $0.55 to $0.63. That assumes approximately 26.3 million weighted average diluted shares outstanding for fiscal 2024.
In summary, we are pleased with our solid start to our fiscal 2024 and remain focused on executing to our long-term strategy to achieve profitable growth.
I'll now pass it back to Eric for some closing remarks. Eric?
Eric Stang
Thanks, Shig. As I mentioned at the outset, we're off to a good start this fiscal year. Our focus is on executing well on our growth initiatives and strengthening our competitive advantage and leadership in each of the segments we target. To that end, we are making strategic investments, especially in sales, marketing and partnership development and are carefully balancing those investments with our financial goals. We're fortunate to have large opportunities before us and good momentum underway. Thank you.
Emma, we can now take questions.
Question-and-Answer Session
Operator
[Operator Instructions] Your first question today comes from the line of Matt Stotler with William Blair.
Unidentified Analyst
This is Alex on for Matt. So just maybe one on the partner ecosystem. Could you talk about the partnership with Jazzware and NexHealth? And just the traction you've seen with the Jazzware partnership and any thoughts on how the vertical-specific market approach expands your TAM?
Eric Stang
Sure. So Jazzware is a partner of ours in the hospitality space, and that's been a growing area for us all through last year and into this year. And it's an exciting area because there's, what, 80,000 plus hotels in North America to go after. And a lot of them have still stayed on PBXs in the closet because they have complex needs with analog lines to the rooms and other different types of needs at the front desk.
Jazzware allowed us to connect up to about 80 different property management systems. That's a really key advantage to have in that vertical. And we get customer referrals from Jazzware. We refer customers to Jazzware. And the ideal customer for us is one that adopts their solution along with ours and basically does a rip and replace moving to the cloud for their phone service.
We are pursuing certifications, if you will, with some of the large hotel chains. I made a few remarks in my script about our — that we're making progress there. And although I didn't get too specific. And we're excited about where we can go with that vertical. It's the kind of thing we do well. It's complex, and we have a great solution. So Jazzware is a key enabler for us in that vertical.
We view NexHealth in a similar manner. Some of you may not have heard of NexHealth, but they're no small player in the space. Just citing publicly available data, LinkedIn says they've got 300 employees. Crunchbase says they've had $175 million or more invested in them. And that they're getting 800,000 or more visits a month to their website. Clearly, they have momentum today in serving particularly dental practices. And we want to leverage that as we target that vertical. And I can tell you, we've already got customers that came to us through NexHealth and vice versa. And we were both at the — what was called the California Dental Association Show last week.
And I think it's just a way to propel yourself a little bit faster than the space and to ensure that you can give a very complete solution for the customer. When we benchmark what our solution does overall versus some of the others in the space and what they're selling, we think there's a whole host of features available in Ooma Office that aren't available if you go with one of the competitors' solutions. So we think we also bring good competitive advantage to the space.
But this is what our partnerships do for us. But ultimately, the majority of our success is driven by our own sales and marketing activities in our level of effort we put targeting the vertical. I hope that answers it for you, Matt.
Unidentified Analyst
Yes. No, that's great. Super helpful. I really appreciate all that color. And then maybe just switching gears a little bit. One other one from me. So office revenue continues to be — continues to increase as a percentage of the total. What is your view on the potential growth profile for that business in a normalized macro? And what do you guys view as key drivers to get there from where we are today?
Eric Stang
Well, I mean, you have our guidance for this year, which is kind of how we look at the immediate outlook in light of the economy and what we're up against. Bigger picture, we see a space — well, you got to break our segments down, but our — the smaller business segment, 7 million of small businesses in North America with 1 to 20 employees, and we estimate 2/3 of them have yet to move to the cloud. That's just tremendous opportunity. And that's before we think about expanding beyond serving our largest customer in Europe and maybe elsewhere. So for us, it's go, go, go in that. And we are bringing out additional features to expand the range of businesses that our solution will appeal to and to along with that, improve our ARPU as we do so. But fundamentally, our office solutions targeted at the small business needs. The kind of customer that doesn't have an IT professional needs something super simple to set up and use that just works really reliably. And frankly, for what you pay has great value. And with our low-cost structure in the industry that we believe we have, we think we can put all that together in a way others don't because we focus so much on that segment, Ooma Office.
We move over to Ooma Enterprise. It's much more of a target certain verticals where we can establish differentiation or other types of customer needs where there's a custom requirements, and we can do that well because of the nature of our platform, which is very customizable. So I'm excited on all those fronts. We did some really strategic hiring this last quarter, in particularly strengthening the capabilities in our sales team. And this is just part of expanding and trying to trying to be able to develop the channel opportunities we want to have and just get bigger. Frankly, if we're going to grow the way we want, we've got to grow our team, and we made some nice progress on that in Q1.
With AirDial, AirDial is just its own incredible opportunity. And there, we see very large customer opportunities alongside small ones as well. And I think our — how big we can be with AirDial will be a function a little bit of whether we can win some of these really big opportunities. We won a couple of customers or more that were the better part of 1,000 lines last quarter. They're not installed. They're not going to show up on our revenues yet, but great momentum for us. And we see customers with thousands, even tens of thousands of lines needed as you look out over years to come.
So we think we're targeting the right segments. And we think even though the economy is a little challenging, and it does affect us, I'm sure, makes us have to work harder but still, we think the majority of our success is in our hands if we can execute well, and that's what we're focused on doing. Hopefully, that's not more than you asked, but hopefully, it's a good answer for you.
Operator
Your next question comes from the line of Mike Latimore with Northland Capital Markets.
Michael Latimore
I guess on the NDR number, it's been very stable. I guess, I assume you expect it to continue to be stable. That's one question. And then second, on the last call, Eric, you mentioned that November, December was a little slow. January got better. I guess, any general color on February, March, April in that context?
Eric Stang
Sure. I'll let Shig take the first question, and I'll take the second.
Shig Hamamatsu
Yes, Mike, that's the question on NDR. Yes, the short answer is that we anticipate that to be very stable. Looking backwards down to the new methodology pretty stable. We saw 99% again, and we continue to expect that would be the case. Eric?
Eric Stang
Yes. We did talk on our last conference call about how at the end of last year, calendar year, it seemed to slow down a little bit and then picked up in Q1. And Q1, I thought was pretty strong through the quarter and through April. We also, I think, did a good job of balancing our marketing spend through the quarter. And yes, I'm particularly pleased with the growth in the funnel of opportunities, the pipeline for AirDial. That funnel increased significantly for us. And we did that in addition to growing in the other areas of our business.
If anything today, we're a little sales resource constrained on going after all the opportunity we see there. But yes, I think that we'll anticipate a little bit of as the summer comes and all, I think people are going to be traveling more in all that. But I think it will — we're not expecting a big change from having bounced back in the first quarter.
Michael Latimore
Okay. Great. And then your large international customer, I guess were they more or less than half of the sub adds in the quarter for business? And then is that on plan for the year? Have you always expected kind of a pause for ramping in APAC later in year?
Eric Stang
So they were a significant contributor because it was a big quarter for us in Q1, but also the other parts of our business grew well, too. And I would say we probably didn't quite get as far in Q1 as we thought we might just because the effort it takes. It was a very big quarter as big as any other quarter we've had with them. But we didn't maybe go farther than that. In Q2, yes, I think it's taking us in them a little longer to get ramped to onboard users in Asia.
And so you heard my guidance that we're not expecting much growth with them we think the back half of the year will be strong again. I think overall for the year, if I were to sum it up, we have the potential to do better than we planned. I think that's more likely than not. But we'll have a better perspective on that once we get up and running in Asia and we see the pace of rollout. So I couldn't be more pleased. They've been great to work with. And we've got a lot of things going on together. But before the end of this year, we want to be in more regions beyond Asia. So there's still a lot of work to do.
Operator
Your next question comes from the line of Brian Kinstlinger with Alliance Global Partners.
Brian Kinstlinger
Wanted to get a little bit more detail on AirDial in terms of business development, sales cycles and preparation from the customer side, particularly, can you provide any number of lines in backlog lines booked or numerical context, you talked about a significant increase in the sales funnel? Maybe some kind of context would help us understand more about that.
Eric Stang
Yes. We're not divulging those specifics for competitive as well as mainly reasons. But I don't think the outlook has fundamentally changed the way I talked about it in the last couple of quarters, which is particularly the very large opportunities, they want to do a proof of concept. We've got more proof of concepts running right now than we've ever had. And those can cycle between kind of — they usually take two to three months to run their course and then you go into negotiations where you're going to go from there.
We did have some of our largest customer opportunities last quarter instead of sign up with us for everything they need, they kind of tranched it and bought hundreds of lines, but not thousands of lines. And they said, once we get those installed, we'll come back and we'll do we'll do the next tranche because for our customers to have a big need, they're not going to be able to do it all at once either.
But on the positive side, compared to the way I've talked about it in the past, we are getting better at installation. It's going faster our third-party vendors that we work with are doing a better job. For our customers ready to go, we can close a deal and have AirDials getting installed within weeks, not months, weeks. And you take a little bit on how much auditing you got to do to find out what their needs are. In other words, how much they know about their own situation. But I think we're making good progress on the installation and deployment front.
If you look at most of what we have planned for Q2, it's deals that we've sold in Q1 that are deploying through the quarter. And what we sell in Q2 will probably be what we then deploy in Q3 or maybe even Q3 and Q4 because the biggest opportunities can take two quarters really to roll out. I think that customers are clearly waking up. We've been getting some cold inbounds, if you will, which is to say, they found us. And we love that. And that, to me, is evidence that we're starting to get our name out and big customers are starting to look around. But I think that I think we have the next three to five years to see the rollout of this type of solution as POTS lines go away. And so we're also looking at it with that longer-term horizon. I don't know if that's quite what you're asking, but that's maybe a little I can share.
Brian Kinstlinger
Yes. That's good. My one follow-up on NexHealth. Maybe I missed it to your answer another question. Did you give a — maybe what their customer installed base is or their customer count is, I guess, fun to gauge, is there any low-hanging fruit that you can cross-sell into their base?
Eric Stang
No, I didn't give that. They're a private company, and it would be up for them to disclose. But I think they're pretty sizable in the space, though. And I think their solution if you were able to see it in action, it's very modern. I think it shows very well to the customer, and I think that's what positive for what they're doing. So I think they've done it right. But no. All I can say is we've already got some customers we're working with together. And we've got referrals going both ways now between our two companies.
Operator
Your next question comes from the line of Matthew Harrigan. Your line is now open.
Matthew Harrigan
I know that one reason why you've been able to expand internationally is you're somewhat piggybacking of your largest customer and thereby not blowing up your lines. When you look at the hospitality vertical, I mean, it's almost — certainly is international and global by definition, is there any other vertical and presumably, your clients' customers are very happy with you. Isn't there a push from — I'm sure you're not going to comment on Hilton specifically. But on a large entrant like that, wouldn't they want to pull you into Europe and Asia and basically everywhere, if they were that enamored with your product? And can you do that efficiently the same way that you've been able to do that for your large customer? Because it seems like that's clearly a global vertical opportunity versus just in the U.S., if I'm not misunderstanding something. You maybe there already, and I'm not getting it, I assume you would indicate that you were there if you were doing a lot with someone like Hilton in Japan or Germany or something.
Eric Stang
Yes. I know where you're coming from, and that's a logical question. In our experience, the brand that you think of the corporate entity can certify and recommend, but you still have to sell to the individual hotels. And often these individual hotels are owned by operators, franchisees, I guess, in a way, although I'm not sure I'm using the word correctly here. But so we have to go after these hotels either one by one or if you get an owner who's got a lot of hotels under their belt, you can get some momentum through their base. But those tend to be regional in nature. So all our activities on the hospitality front today are North America and we haven't really thought about it beyond North America so far.
Operator
Your next question comes from the line of [Katherine Note] with B. Riley.
Unidentified Analyst
I'm on for Josh Nichols today. So the first question is just — you talked about strengthening your sales team pretty significantly this quarter. And I was just wondering if you could comment maybe on the cadence of seat adds you expect throughout the rest of the year?
Eric Stang
Yes. So where we made some particular advances last quarter or recently is we've brought in two very senior folks to drive our activities in some areas, such as channel development and our direct sales activities. And I think, is strengthening the team under Rob, which is terrific. And we will continue to make more senior hires like that. But primarily now our focus is on folks who can do strategic sales to larger customers, driven primarily by either AirDial or hospitality opportunities that we go after.
So if you look at the history of Ooma, we've always — we were very, very strong and are very, very strong in inside sales and then we branched into channel development, but building our own strategic sales at a direct level or to assist the channel in large opportunities, that's an area that we're investing as we look forward this year. We grew our headcount by about — I'm going to say, 50 in Q1 versus Q4, maybe it's 40.
Shig Hamamatsu
40.
Eric Stang
Yes. Shig says maybe 40. Most of that was — much of that was in sales. And that's a good base of growth for us to not need to grow a lot more in the next three quarters. We'll grow some, but it won't be on the order of that as we go forward. We won't need to.
Unidentified Analyst
Okay. Great. And then I think I missed this earlier, but can you — do you mind breaking out the business and residential subscription revenues again?
Shig Hamamatsu
Yes. Business and let's see — for business in Q1 subscription revenue was $29.8 million and residential was $22.1 million.
Operator
[Operator Instructions] There are no further questions at this time. I'll turn the call back to Eric for closing remarks.
Eric Stang
Thank you. I thought some of you might ask me about one of the key things I mentioned that — today that is very new news for us. U.S. Cellular's decision to resell AirDial is a big, big step for us. They have quite a large organization, and they're going to be selling it on their paper, so to speak, and under the Ooma brand name. And I think that's a great next step for us to bring on another key partner for AirDial. So I want to emphasize that here at the end as we sign off. Thank you, everyone, for joining us today, and we appreciate your time.
Operator
This concludes today's call. Thank you for attending. You may now disconnect.