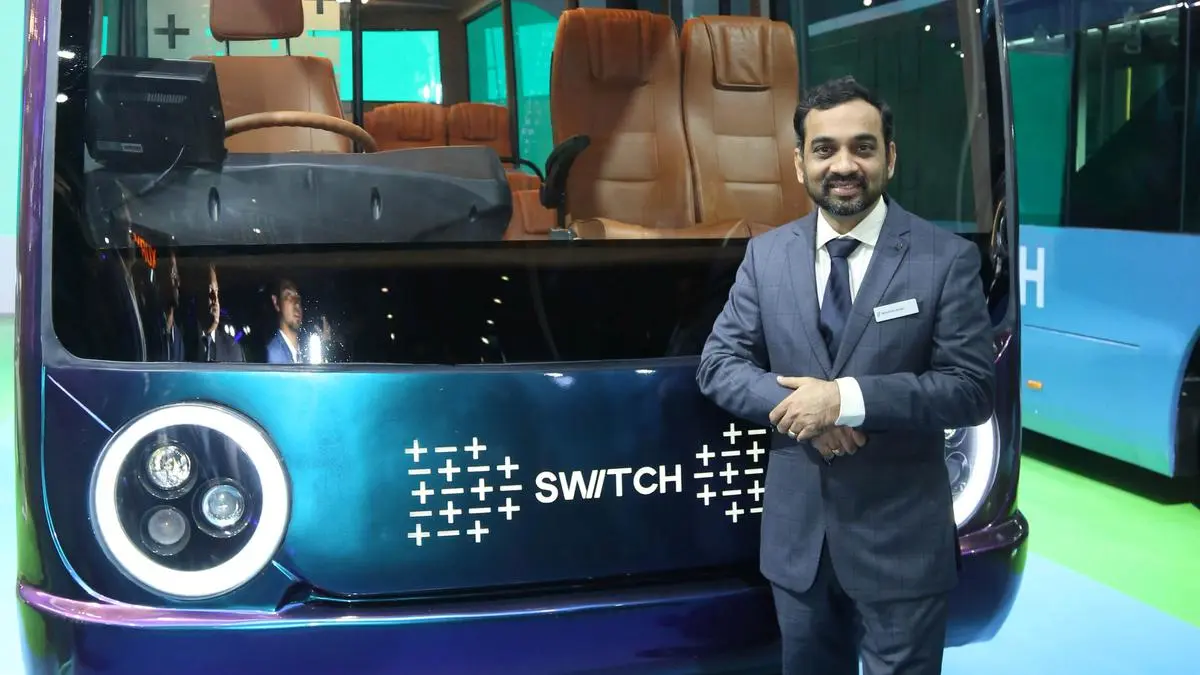 Switch Mobility, the electric vehicle arm of Ashok Leyland, will involve its dealer and supplier partners in operating electric buses for the State Transport Undertakings (STUs) under the GCC (Gross Cost Contract) model.
The company has emerged as the highest (L1) bidder in 3 of the 8 electric bus contracts, floated by the Government of India-owned Convergence Energy Services Ltd (CESL).
Prices have stabilised

This tender of CESL is without subsidy and Switch said it will be comfortable in this tender without any worry over cash flows. It believes that the contract will be profitable for Switch and viable for STUs operationally when compared with diesel buses.
"This tender of CESL was clean. Prices have also gone up 30-40 per cent compared with the previous one. So, prices have more or less stabilised and stakeholders have understood the need to make things stable," Mahesh Babu, Director and CEO, Switch Mobility India and COO, Switch Mobility told businessline.
Under the CESL order, Switch Mobility is expected to supply 2,100 electric buses for 3 states – Delhi, Telangana, and Kerala — under the GCC contract (or OPEX model of operations), in which the bidder will be responsible for operation and maintenance of electric buses, including engaging all manpower, personnel, drivers, labour, etc for 12 years
Switch will be supplying its EiV 12 low-floor electric buses for Delhi, and EiV 12 standard buses for Kerala and Hyderabad. This order for 2,100 buses has to be executed in two years.
Since these are GCC contracts, the work will involve technical training and therefore Switch would work with its dealers for maintenance of electric buses and other partners for driver-operators. "For example, for BMTC in Bengaluru we have partnered with our dealer partners to run the electric buses," Babu said.
There are already more than 500 electric buses of Switch Mobility on the roads. Its current order book is for the supply of 2,500 electric buses, including CESL order. Its double-decker bus deliveries will shortly commence.
"In 2023, we hope to ramp up EV bus orders both in STU as well as private segments," added Babu.