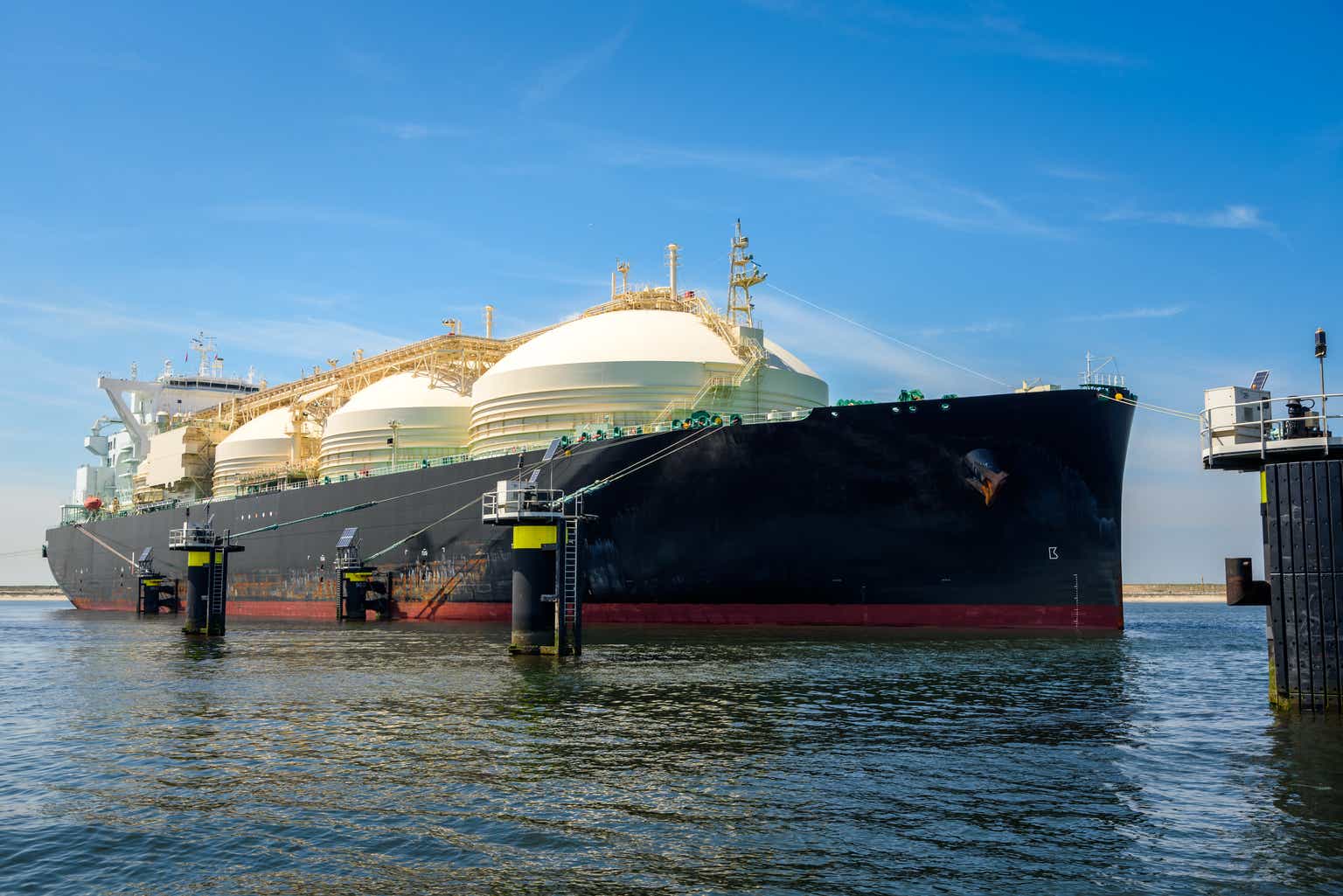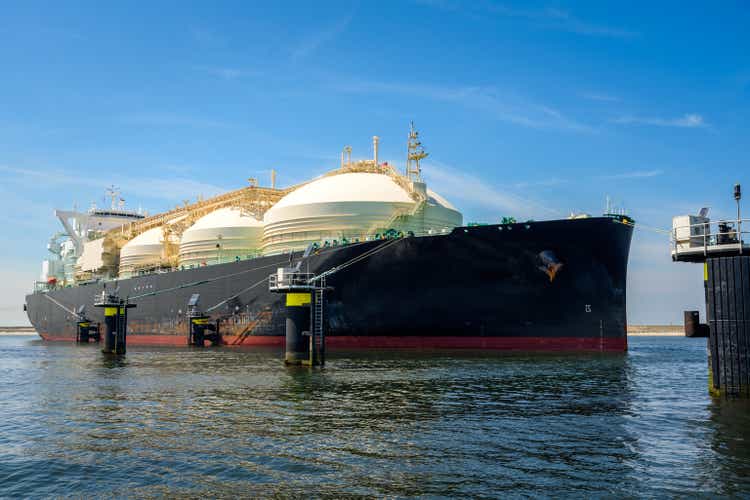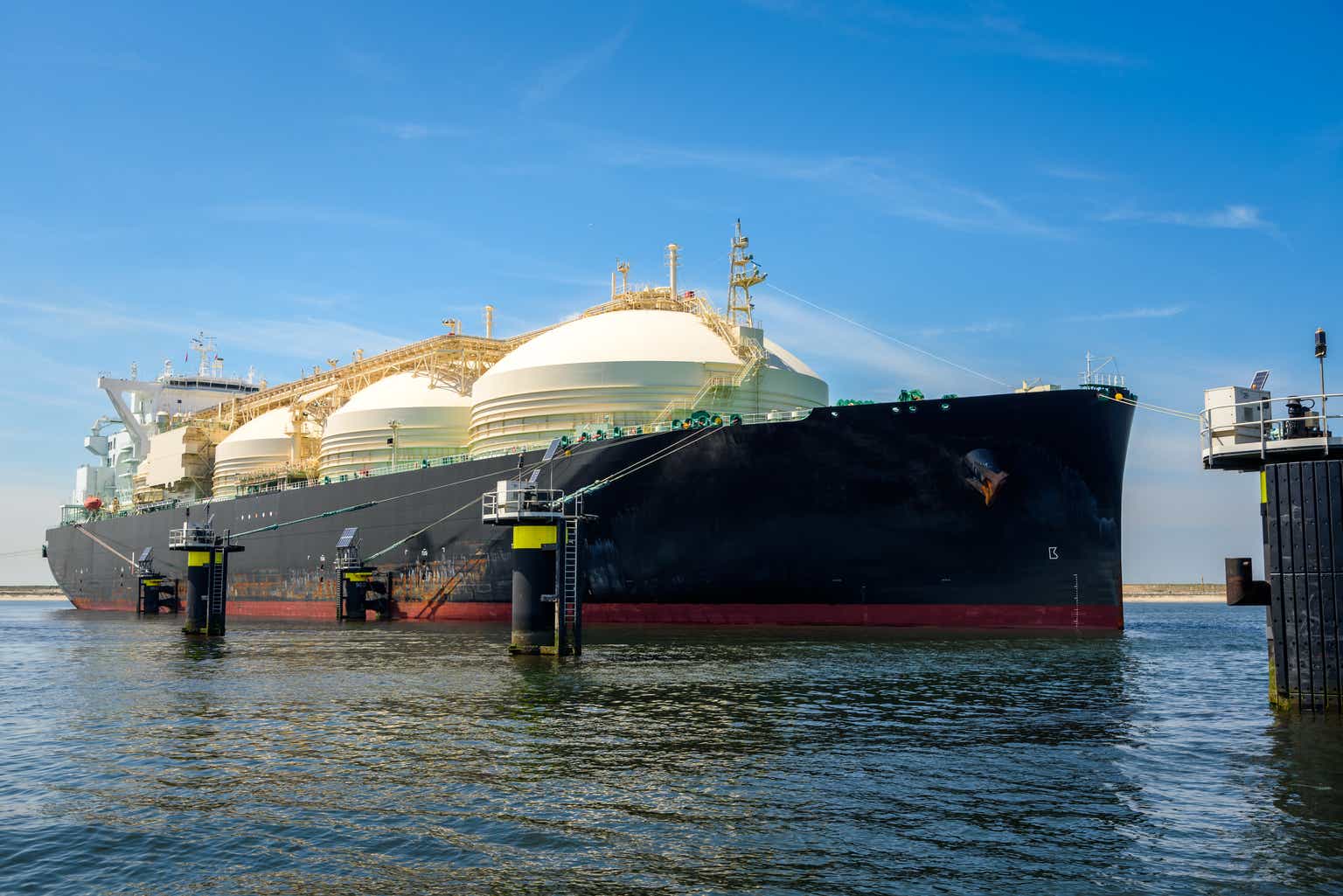 Tellurian LNG (NYSE:TELL) is a Houston based natural gas company with a $1 billion market capitalization. The company's stock has remained volatile, dropping 80% since pre-COVID-19 and more than 70% from the company's 2022 highs. As we'll see throughout this article, the company has the ability to drive substantial shareholder returns but is in a risky spot.
Tellurian LNG Producing Assets
Tellurian LNG has technically built up a portfolio of producing assets as it tries to get Driftwood LNG off the ground, similar to how Africa Oil Corporation did trying to get its Kenya project off the ground.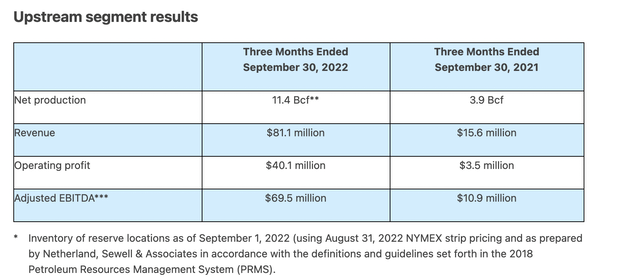 Tellurian LNG Production – Tellurian LNG Press Release
Tellurian LNG has rapidly ramped up its net production to 11.4 billion cubic feet for the 3 month period. The company earned $81 million in revenue and $40 million in operating profit from $70 million in adjusted EBITDA. The company's P/E was mid-to-high single-digits based off this business alone. That shows the strength of the company's core business.
We expect the company will continue to build up its natural gas business and generate reasonable returns here.
LNG Supply and Demand
It's worth noting that one aspect of Tellurian LNG's business that's accurate is the supply and demand nature.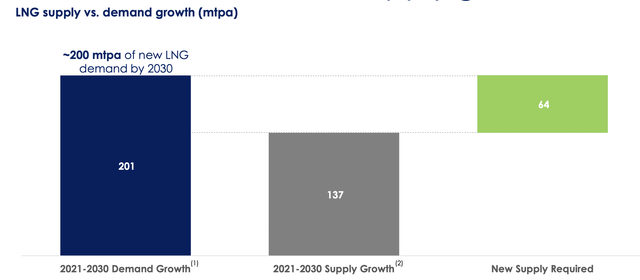 LNG Supply and Demand – Tellurian LNG Investor Presentation
2021-2030 demand growth is expected to be substantial. It's expected to be a massive ~200 mtpa. We expect that that number could change as governments move away from more polluting sources (like coal) and the impacts of Russia's invasion of Ukraine. Out of that, expected supply growth is expected to be 137 mtpa or cover 65% of that.
That means a massive 64 mtpa is required in new supply. From a capital perspective, not even counting the natural gas required that's almost $100 billion in capital required. Driftwood LNG is positioned well to be a prime player here.
Driftwood LNG
Driftwood LNG's Phase 1 is expected to cost $13.6 billion, $9 billion of which is the LNG terminal itself.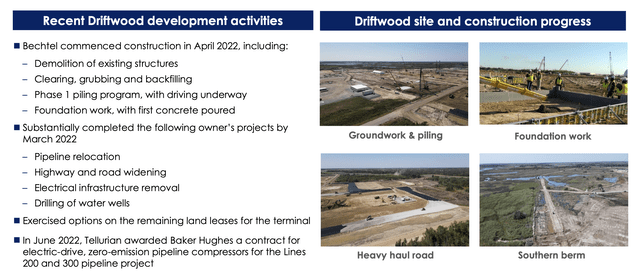 Driftwood LNG – Tellurian LNG Investor Presentation
The company has started some construction work that it's paying for. Cancelled bond sales show minimal demand for the company going at it on its own with high yield debt. The company is working on piling and cleaning up the build site through contractor, Bechtel, who the company is hoping to use to build the LNG plant.
At the same time the company is continuing to work on infrastructure projects and exercised various land ease options. The company is also working on compressors for the pipelines to connect the natural gas production and the final LNG plant. Still the company will be unable to make meaningful progress without financing.
In 2027, the company is expecting to earn $4 billion in operating cash flow, assuming it can build the plant as expected (Phase 1/2). It plans to use that cash flow for the remaining $15 billion for Phases 3-5 which at that point will be comfortably affordable for the company. That means that if the $1 billion company can raise the money it can easily drive substantial returns.
Our View
Tellurian LNG initially stated that it'd have a FID on its business roughly 6 months ago. Since then the company has provided no substantial updates, besides it's working on addressing the problem, even though it's lost some major potential deals in regards to demands for its LNG business. That hurts the business case to lenders.
In a rising interest rate environment, we think it's less likely that the company can achieve the loans it's looking for. The Russia invasion of Ukraine was a major opportunity, but now that we're 11 months later, it seems like it wasn't the catalyst the company needed to drive results. It's left over with a respectable and profitable natural gas business.
We view the company as a high-risk high-reward opportunity. If it can get Driftwood LNG financing, it can generate several times its market capitalization in returns. Otherwise, we expect its market value will dwindle substantially. Management seems slow to transition and we're not sure if they'll be able to handle that situation.
Thesis Risk
The largest risk to the thesis in our view is that Tellurian LNG can't make Driftwood LNG happen on its own. The company is doomed to spend all its money and still fail unless it can raise $10+ billion through a combination of financing (equity and bank). The interest rate rising cycle makes the company's time harder.
The company remains at risk of bankruptcy unless it can solve this problem.
Conclusion
Tellurian LNG has seen its market capitalization continue to go down. Investors seem to think that the Driftwood LNG project that the company has spent years trying to accomplish is becoming less and less likely. In a rising interest rate environment, we agree, especially given that the company has lost some key customers.
The company has a thriving core natural gas business that puts a floor on its value, depending on whether or not the company's management shifts and by how much. Africa Oil Corporation managed to handle a similar situation in Kenya, but it's a tough situation to handle. Let us know your thoughts in the comments below.