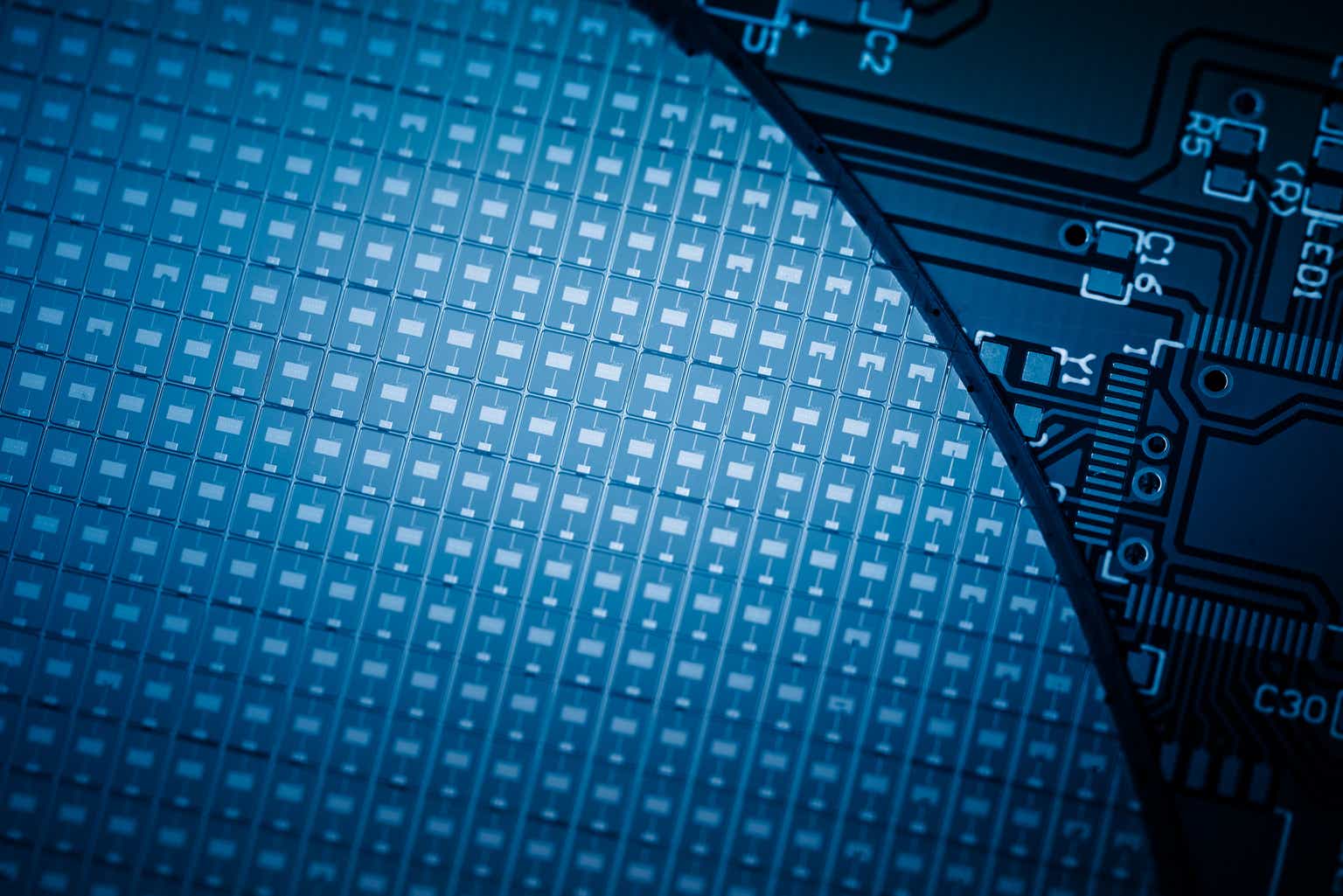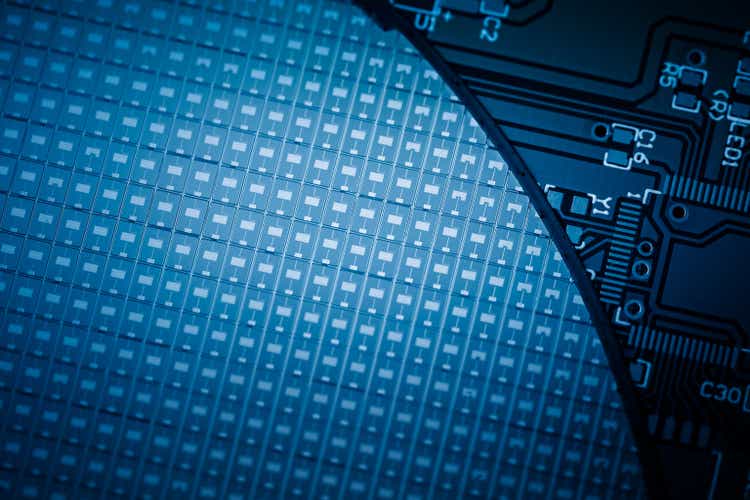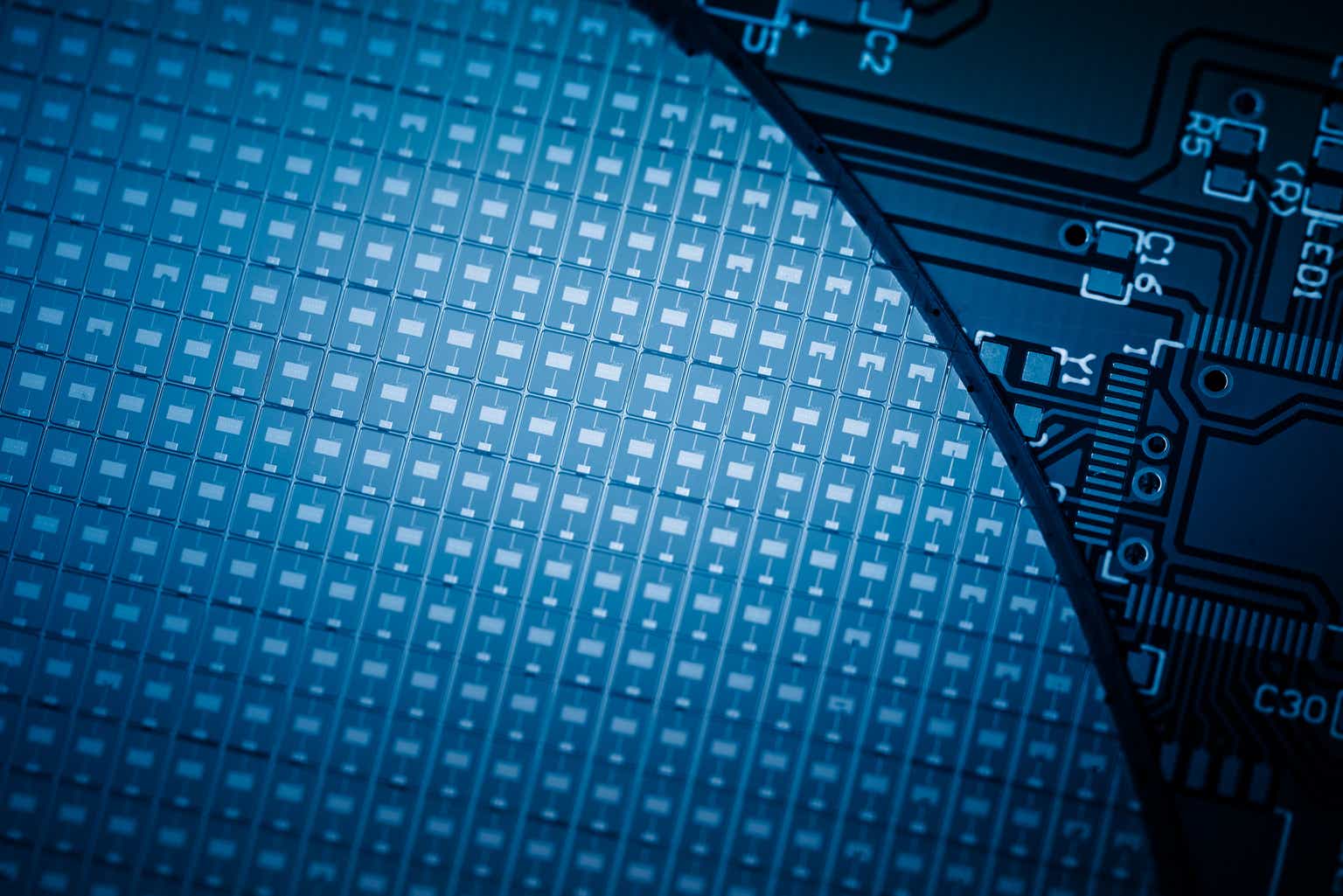 Ultra Clean Holdings, Inc. (NASDAQ:UCTT), a supplier of ultra-high purity cleaning and other subsystems for semiconductor manufacturing equipment, got off to a good start in 2023 with a rally that built on the one that started last October, following a pullback in late December. However, the rally got stopped in its tracks when the company lowered its guidance, causing the stock to pull back once more. Why will be covered next.
Why the rally got snuffed out
The year 2023 has been great thus far for semiconductor stocks. For instance, the iShares PHLX Semiconductor ETF (SOXX) has gained 10.8% YTD. In comparison, the SPDR S&P 500 ETF (SPY) has gained a more modest 3.5% YTD. In contrast, Ultra Clean Holdings, Inc. has underperformed with a loss of 1.3% YTD. UCTT did get off to a good start, similar to other semis, and the stock was up 8% at one point.
However, it has now fallen back to a price level it has visited before on numerous occasions in recent months, as shown in the chart below. The change in fortunes started when the stock dropped 7% on January 9, which is when UCTT revised its Q4 guidance downwards. The old guidance called for Q4 revenue of $600-650M, but the updated guidance lowered this to $560-570M due to a deterioration in market conditions. Keep in mind that the old guidance was part of the reason why the stock was able to rally in recent weeks.

Ultra Clean Holdings stock has fallen off, but it's worth noting that the stock seems to be having problems staying below $32. The stock has managed to fall well below $32 during intraday trading, only to recover most of the losses before the end of the day. Something is helping to keep the stock afloat, which could indicate the presence of support in this price region.
It's, therefore, worth mentioning that if we were to take the uptrend in the stock, starting from the March 2020 low of $12.44 to the April 2021 high of $63.64, intraday highs and lows not included, then the 61.8% Fibonacci retracement level is at $32. Fibonacci levels are those price levels where support and/or resistance is likely to be located, and the 61.8% level is generally considered the most important one. If people are interested in buying up a stock that has fallen off, then it's likely to occur at or around one of the Fibonacci levels. Ultra Clean Holdings, Inc. appears to be at one of them right now.
This could explain why the stock seems to be spending a lot of time around $32, including in recent days. It appears to be an important pivot point for support and resistance. It also suggests the stock has some level of support where it is at right now. Some could see this as a signal to buyers out there that the stock is at a potential entry point they may want to take advantage of, especially after the recent decline due to lower guidance.
UCTT could be seen as a cheaper option
There is another reason why some may want to consider UCTT. Ultra Clean Holdings, Inc. gets roughly two-thirds of its revenue from Applied Materials (AMAT) and Lam Research (LRCX), two of the biggest suppliers of semiconductor manufacturing equipment. According to the most recent Form 10-K, the two accounted for 64% of revenue in FY2021.
Ultra Clean Holdings, Inc. could thus be seen as a play on AMAT and LRCX due to its high exposure to these two and the equipment market in general. However, UCTT comes at lower valuations. The table below shows that multiples for UCTT are mostly lower than LRCX and AMAT. For instance, UCTT's stock is valued at 1.73 times book value, lower than the 8.69x for LRCX and 7.59x for AMAT.
Note that P/E ratios are higher for UCTT because it is currently in the process of divesting non-core businesses, which has led to losses and lower GAAP earnings by extension. These one-time charges are excluded in non-GAAP multiples like EV/EBITDA, which are much lower for UCTT than AMAT or LRCX.
UCTT is worse off than LRCX and AMAT in other aspects. For instance, margins are lower. Still, UCTT is a supplier to LRCX and AMAT, and if the latter see a jump in demand, UCTT should get pulled along. So, if someone is looking for a cheaper option to play the semiconductor equipment market, then UCTT is an option worth considering.
| | | | |
| --- | --- | --- | --- |
| | UCTT | LRCX | AMAT |
| Market cap | $1.49B | $64.44B | $92.56B |
| Enterprise value | $1.70B | $65.07B | $95.81B |
| Revenue | $2,423.0M | $17,996.7M | $25,785.0M |
| EBITDA | $309.3M | $6,037.0M | $8,266.0M |
| Trailing GAAP P/E | 25.73 | 13.56 | 14.74 |
| Forward GAAP P/E | 36.91 | 13.75 | 17.06 |
| PEG ratio | N/A | 0.76 | 0.91 |
| P/S | 0.61 | 3.64 | 3.70 |
| P/B | 1.73 | 8.69 | 7.59 |
| EV/revenue | 0.70 | 6.48 | 3.72 |
| Trailing EV/EBITDA | 5.48 | 10.78 | 11.59 |
| Forward EV/EBITDA | 5.62 | 11.30 | 13.58 |
Source: Seeking Alpha.
Lower guidance undid some of the recent optimism
However, Ultra Clean Holdings, Inc. did lower its guidance, and that caused the stock to drop. Lower guidance in turn led to a lowering of consensus estimates. Estimates now expect GAAP EPS of $0.54 and non-GAAP EPS of $0.78 on revenue of $565M in Q4. For all of FY2022, it's non-GAAP EPS of $3.83 and revenue of $2.37B. These numbers represent a significant decline from where they stood after Q3. The table below shows the earlier numbers in comparison.
Note that the GAAP numbers in Q2 FY2022 were weighed down by charges totaling $56.6M or $1.24 per share due to the divestiture of businesses, resulting in a GAAP loss of $0.56 per share. Similarly, the Q3 FY2022 numbers were negatively affected by charges totaling $20.8M or $0.46 per share due to losses related to divestitures. UCTT finished with cash and cash equivalents of $453.5M on the balance sheet.
| | | | | | |
| --- | --- | --- | --- | --- | --- |
| (GAAP) | Q3 FY2022 | Q2 FY2022 | Q3 FY2021 | QoQ | YoY |
| Revenue | $635.006M | $608.697M | $553.652M | 4.32% | 14.69% |
| Gross margin | 19.6% | 19.4% | 20.6% | 20bps | (100bps) |
| Operating margin | 5.7% | (0.9%) | 9.1% | – | (340bps) |
| Income (loss) from operations | $36.276M | ($5.511M) | $50.584M | – | (28.29%) |
| Net income (loss) attributable to UCTT | $9.735M | ($25.093M) | $31.880M | – | (69.46%) |
| EPS | $0.21 | ($0.56) | $0.70 | – | (70.00%) |
| (Non-GAAP) | | | | | |
| Revenue | $635.006M | $608.697M | $553.652M | 4.32% | 14.69% |
| Gross margin | 20.6% | 20.3% | 21.6% | 30bps | (100bps) |
| Operating margin | 11.7% | 11.1% | 12.4% | 60bps | (130bps) |
| Income (loss) from operations | $74.215M | $67.390M | $68.493M | 10.13% | 8.35% |
| Net income (loss) attributable to UCTT | $48.550M | $47.415M | $48.757M | 2.39% | (0.42%) |
| EPS | $1.06 | $1.04 | $1.07 | 9.47% | (0.93%) |
Source: UCTT Form 8-K.
The forecast suggests demand is getting worse, which should not come as a surprise. For instance, SEMI predicts the wafer fab equipment or WFE market will shrink by 16.8% YoY to $78.8B in 2023 after growing by 8.3% YoY to a record $94.8B in 2022. However, SEMI also sees to market rebounding in 2024 by growing by 17.2% to $92.4B.
Naturally, there is some uncertainty as to the outlook with some more positive and others less so. For instance, LRCX sees the WFE market shrinking by more than 20% YoY in 2023 in its latest outlook. Keep in mind that these forecasts are predicated on most of the downturn being concentrated in the memory market, which is currently in a deep slump. Other segments of the semiconductor market are in better shape, but if that changes, the outlook for the WFE market may have to be revised lower.
UCTT for its parts does acknowledge a downturn is coming and one should prepare accordingly. From the Q3 earnings call:
"After several years of unprecedented growth, we are anticipating a decrease in demand fundamentals and believe there will be a pullback as chip makers and their customers draw down inventory and realign their investment plans. UCT is a much larger and more diversified now than ever before, and our operating model enables us to quickly flex and buffer the effects of a broader industry pullback."
A transcript of the Q3 FY2022 earnings call can be found here.
Investor takeaways
Most semis have done great at the start of 2023. Ultra Clean Holdings, Inc., on the other hand, has not. UCTT did get off to a strong start, but the lowering of guidance brought the rally to a halt. Still, the stock seems to have stabilized once it encountered what appears to be support at a closely watched level. The stock seems to have found some buyers, which should not come as a surprise since the stock could be at a good entry point, just above support.
I am neutral on UCTT nonetheless. Ultra Clean Holdings, Inc. is inexpensive with multiples where they are. UCTT, similar to some industry reports, believes that even though the WFE market is set to contract in 2023, the market will rebound the following year. Getting in on UCTT to play an expected rebound in 2024 could pay off.
However, the outlook may be subject to further downward revisions. After all, UCTT itself has already had to lower its Q4 guidance from a few months before. The market is only expecting a relatively short and shallow downturn that is mostly concentrated in the memory market. But if other market segments that are currently doing well like automotive begin to falter due to, for instance, a recession in big parts of the world, then the WFE market could be in for a deeper downturn. This would then have to be priced in, which it is not at the moment.
Bottom line, it is too early to be making bets when the outlook is subject to so much uncertainty. The stock may have support behind it, but it is not impossible for support to be breached if, for instance, demand in the semiconductor market weakens further, which suggests demand for related equipment will be even less than anticipated.
To get in on Ultra Clean Holdings, Inc. could pay off much further down the road, but it's also quite risky at this time. The more prudent approach is to wait for more signs that demand in the semiconductor market has at least stabilized and not likely to decline even further. There is no evidence the semiconductor market is at that stage. Ultra Clean Holdings, Inc. may make a stronger case for going long at some other time, but with the way the cards are laid out right now, taking the safe approach looks like the way to go.